Not much to celebrate, eh?
View(s):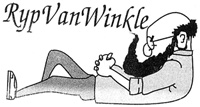 My dear Sajith,
I thought of writing to you when I saw that you were celebrating your first 'anniversary'. Most people would have asked what the anniversary was for, but it turned out to be the anniversary of the formation of your new party which carries the 'telephone' symbol. So, I suppose congratulations are in order.
We know it has been a difficult year for you. The formation of your party was a hurried event, made necessary because the Green Man didn't allow you to contest under the 'elephant' symbol which he guards so jealously. As a result, you hardly had any time before you had to face your first election.
The pandemic did buy you some time because the elections were postponed twice, first to June and then to August last year. However, it also meant you couldn't campaign the way you wanted because there were curfews and restrictions on crowds gathering, so it was difficult to get your message across.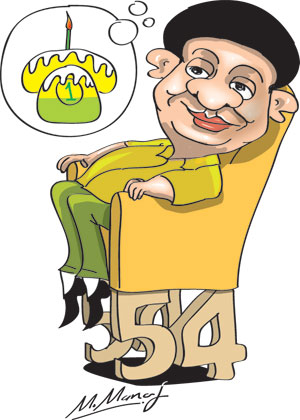 Considering all this, you will argue that winning 54 seats and becoming the largest party in the opposition is a decent outcome, especially for a first-time effort. That is true, but the greater challenge is not being in the opposition for decades like the Greens did, but to win and form a government.
From time to time, we hear of moves to reunite with the Greens. There may be some people of the 'kepuwath kola paata' type who have Green blood in their veins, but that must be a vanishing breed now. Besides, the Green Man is still the leader of the Greens, so the chances of reuniting are zero!
Among those who didn't join you when you broke away, there are some like Ruwan, Arjuna, Navin and Karu who are decent people. They could help your cause considerably because they have their support bases. It may be worthwhile trying to see whether you can convince them to join you.
On the other hand, you can consider your decision to break away from the Greens a blessing in disguise. At least you were able to get rid of those who brought the Greens into disrepute by engaging in bond scams – or else, they will still be challenging you instead of being in remand prison.
Nevertheless, Sajith, the challenge before you is to form the next government. There is no reason to believe this will happen automatically at the next big elections. I am not sure whether you and your party realise it, but this will be in just over three years, when Gota maama completes his first term.
It may well be a re-run of the contest one and a half years ago with Gota maama running against you. The only difference is, next time, Gota maama will have the entire state apparatus on his side. It is also possible that some of your key men and women may not be available to campaign alongside you.
Ranjan is already in prison for four years and you can't even get him to come to Parliament. There are cases pending against Champika, Hirunika and Rajitha – although some may say that not having the latter campaign for you might in fact be beneficial. Still, it will be quite a difficult race to win.
Also, don't forget that the vote for Gota maama at the presidential poll and the 'pohottuwa' at the general election remained more or less the same but only half of those who voted for you at the presidential election voted for the 'telephone' at the general election. So, not all Greens are with you.
There are many who feel that you and the 'telephone' chaps believe, just like the Green Man did before you, that the 'R' clan will mess things up so much that the people will automatically vote for you at the next election. They did that once, it didn't get them far, and they are unlikely to do it again.
You also need think carefully about what you say and do, Sajith. When the pandemic hit us, we saw you offer some medical advice. Even recently, you said some vaccines were not effective. Such comments, when they are not from your field of expertise, lead people to question your judgment.
Your late father offered 'Janasaviya' to the less fortunate. That helped him win his election. Over 30 years later, if you think that offering anything free to the masses will guarantee you a win, you are mistaken. Whatever you offer, the 'pohottuwa', being in government, will beat that offer.
Sajith, you must learn from what your late father did to get the top job. H worked hard to overcome the rivalry within his own party. You can also learn from his mistakes – such as ignoring Lalith and Gamini – which wrecked his party, his government and his legacy. So, you still have a lot to learn.
You have talented people with you. You must get rid of the deadwood that were an embarrassment to the Greens. It is a long road ahead. We wish you well, not because we love the 'pohottuwa' less but because we can now see signs that we wouldn't be a democracy for long without a strong opposition.
Yours truly,
Punchi Putha
PS: We see that, almost unnoticed, Tissa has cosied up to you. I hope you know the 'Tissa rule' in the politics of Paradise which is very simple: whichever side Tissa is on, loses. That has been proved wrong only once 20 years ago – and that too for a very short time. Think about it, will you, Sajith?