Appreciations
View(s):

Here's to your illustrious  career and innate goodness

Dr. Sivasambu Anandaraja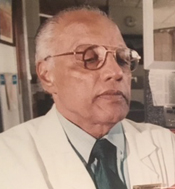 It's an honour and privilege to pen this tribute to Ana.  His life was adventurous, interesting and full.
His schooling was at Royal College,Colombo where he was a prefect, managed the Senior Literary Association and was a proud participant in the debating team.
At age 17 he was one of seven Boy Scouts who represented Ceylon at the first World Scout Jamboree in Moisson near Paris. He had vivid memories of this event and the invitation to a garden party at Buckingham Palace that followed, where the scouts had formed a guard of honour for King George the Sixth.
Though born a Hindu, he had no religious affiliations and called himself a free thinker. He was concerned about the downtrodden from a young age, and was an elected and active member of the Trotskyite movement in Colombo while a senior in school.
A distinguished alumnus of the Ceylon Medical College, he qualified in 1958. The Ceylon Medical College, founded in 1870 was the second oldest medical school in Asia and entry was by a competitive examination followed by a stiff viva voce.The latter was to assess the appearance,personality and fluency of candidates in English. Ana sailed through it all with ease.
On graduation and completion of internship he accepted an appointment as lecturer in Anatomy at the Colombo Medical Faculty. He soon realized this was not his preferred career path, and armed with a brilliant reference from his consultant during internship Prof. Milroy Paul, who was well acclaimed amongst the medical fraternity in Britain having delivered three Hunterian Orations at the Royal College of Surgeons, left for the UK to obtain an MRCP.  He felt immense gratitude to Prof.Paul for his reference, as he felt it secured him appointments in prestigious hospitals in the UK.
During Ana's long career as a consultant he kept this in mind whenever he wrote a reference for a junior doctor, and did them in such a manner as to give young doctors the best chance for future success.
In Britain, he worked in the Worthing and Whipps Cross hospitals. He soon acquired membership of the Royal Colleges of Physicians of Edinburgh (1962) and London (1963) and was made a Fellow of the London College subsequently.  He returned to Ceylon in his Peugeot 403; an epic journey overland with two other friends who also became eminent in their respective spheres, Professor K.N. (Bull) Seneviratne, a renowned physiologist, and Dr. Kirthi De Silva (Kira), physician, who too later migrated to New Zealand.  The slides of this journey shown to us fresh medical students shortly after our entrance to the Medical College by Prof.Seneviratne kept us spellbound and excited our wanderlust.
On his return to Ceylon, Ana initially served as consultant physician in the Jaffna General hospital (1963~67) and the then Galle General Hospital (1967~68).
We, the medical interns of the year 1967 first met Ana at Galle. We may have been naïve and idealistic but we could sift the grain from the chaff. Ana was the grain. An outstanding physician,who was not only erudite but caring, independent and unbowing.  A common theme that runs through all the tributes paid to him,is that he had a passion for education and was warm, helpful, refined and dignified. His kindness and excellent bedside manner did not discriminate between the poor public and affluent private patients.
He could be formidable. The story goes that when the local Member of Parliament of Galle who was also a powerful Cabinet Minister, once attempted to influence him unduly, Ana stood his ethical ground and refused to oblige.During the heated conversation that ensued, the Minister had said "Doctor cool down, place an ice bag on your head," and Ana had retorted, "You need a cement bag on your head!"
Being a young man then, Ana developed a close rapport with us junior doctors. We all vied to be in his team owing to his clinical excellence and passion for teaching. In Galle it was that he met his future wife Rohini "the love of my life" as he wrote of her in later years.
Ana was generous and would be the first to shout a round of drinks, usually the most expensive available. He had carried this tradition wherever he was and his 'end of rotation' parties were renowned for good food and the most costly Glenfiddich. Dissatisfied by the prevailing conditions in the land of his birth, he returned to England where he was offered a consultancy, but opted for Aotearoa, 'the land of the long white cloud' where he spent the rest of his days. It became his haven and Taranaki his niche.
In the Taranaki District Hospital he was the head of the Department of Medicine and director of the Intensive Care Unit. His fame as a clinician and teacher made him a sought after lecturer at postgraduate local and international seminars.We often met each other at Australian meetings.He would ask pertinent and penetrating questions that illuminated the topic on hand. Colleagues have remarked how he practised state of the art cardiology at Taranaki even before Auckland centres had adopted them.  In spite of his brilliance as a clinician, he was warm, approachable and kind, going out of his way to help the many who sought his assistance.
Retirement was mandatory then at age 65 in New Zealand and he came over to Queensland where he was Director of Medicine at the Gladstone District Hospital from 1998 to 2004, during which time he was also a participant examiner for the FRACP clinical examinations. Once New Zealand rescinded the law on compulsory retirement at 65, Ana returned to New Zealand as a consultant at the Auckland City Hospital and cardiologist at Waitemata Cardiology.
It was not 'all work and no play', for Ana was a lover of the arts, eastern and western classical music, enjoyed horse riding and having obtained his pilot's licence delighted in taking to the skies in a Cessna 172 with his friends and family. The sky was not the limit to his zest for life; colleagues have recalled the days he drove himself to work at the Taranaki District Hospital in his beloved two-toned beige and gold Rolls Royce, to deliver to his patients his Rolls Royce care.
Ana and Rohini have two children, Romesh and Natasha (Anushri) of whom he was exceedingly proud. He was a loving husband and father, and touched the lives of many with his kindness, empathy, generosity and  readiness to help, a man we could proudly call our own.
Ana, we salute not only your illustrious career, but also your innate goodness. "To live in the hearts of those we love is never to die."
May you rest in peace.
Dr. Kumar Gunawardene
---
How I cherish the fun, laughter and good times we had
THISUN AMARASINGHE
Thisun Sanjeewa Bandara Amarasinghe more affectionately known as 'Cheena', 'Phila' (owing to his resemblance to the pop singer Phil Collins) and other pseudonyms was a unique person who possessed extraordinary qualities and idiosyncrasies. I first met Thisun when we were in Grade 9 at Royal College, and had the good fortune of associating him for nearly 35 years. During this period, I had never once observed him being annoyed or losing his temper. In fact, he was hardly ever seen without his trademark smile.
Proving the famous adage 'A friend in need is a friend indeed' true, he steadfastly stood by my side during the highs and lows of my life, manifesting the proper meaning of a loyal and dependable friend. His passing is a permanent and irremediable bereavement to me.
Thisun had a wide circle of friends and acquaintances. He was immensely popular at college among his peers and loved by his teachers. He excelled in rugby and was equally passionate about cricket. Thisun was a gutsy player, whose nimbleness and speed made him a brilliant wing three-quarter. Another rugby great, my very good friend, late Sampath Agalawatte who was captaining the College First XV Team then, further fine-tuned Thisun's ruby skills. Sadly, Sampath too passed away some time ago in the prime of his life.
Had Thisun not seriously injured himself by impulsively trying to tackle a very senior renowned club rugby player amidst a friendly encounter, his rugby career wouldn't have ended so abruptly.
His family was very closely knit, and he loved his parents and only sibling Kusal immeasurably. He adored and revered his mother, Aunty Stella. Likewise, Aunty too loved her 'podi putha' boundlessly. Every chance she got, she used to pet and pamper Thisun as if he was a five-year-old. Let me elaborate on one such occurrence, the family mealtime: Invariably there was high drama whenever we sat at the dinner table! Aunty always thought that the pieces of beans and okra in the curries were too big for Thisun to swallow, and was forever with a knife cutting these vegetables on Thisun's plate into even smaller pieces. Of course, my friend never objected to this: In fact, he looked forward to it! Meanwhile, his father (late Uncle Walter) was a silent onlooker to these mother-son theatrics, and Vajira and I would literally choke on our food, having a hearty laugh.
There are many such stories I could relate. Thisun's parents were like our surrogate parents, and his home was our 'home away from home'. Its doors were always open for us, and Vajira, Gamini, Shalutha, Amith, Charaka and I spent countless days and nights during our schooldays at Sujatha Ave, Kalubowila.
Thisun, Vajira and I were proverbial bosom buddies, and inseparable. Anything and everything we did together, including getting punished; and by punished I mean physically getting thrashed by the sectional head, for the occasional ruckus we made, cutting classes and many other misdemeanours. Oh, how I cherish the fun, laughter and overall good times we had!
This marvel of a human being with a heart of gold was a thoroughbred gentleman and the 'epitome' of being human. The social standing of a person or the wealth one possessed did not matter to him at all. He treated everybody humanely, especially the underprivileged and the marginalised. Thisun's ability to sincerely bond with whomever he met was exemplary. The domestic aide Kalyani and the entire workforce of his company 'Route 69' treasured him. Their 'podi mahaththaya' was eternally sympathetic and compassionate towards the grievances they ventilated, and redressed them graciously and with exceptional generosity. He always adopted sound ethical business practices, and conscientiously fulfilled his obligations and duties as an employer without any
hesitation.
I was shocked and devastated to hear of Thisun's untimely and tragic death on  January 15, 2016 in Auckland, New Zealand, where he lived with his daughter Samerah and wife Ruwani. Giving credence to the claim 'Good die young', he was just 48.
Farewell, my friend, my brother! Thank you for the inimitable friendship you gave me. May you attain the supreme bliss of Nibbana!
Chaminda
---
To my unsung hero
RALPH MORTIER
 One week ago today
Death took away not just my brother,
But also my unsung hero
I miss you Ralpho
Your Titta
---
Outstanding corporate leader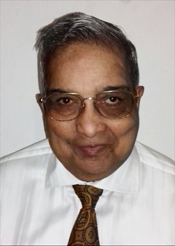 Das Wijeratne
 It is with profound sadness we note the passing away of D.H.T.Wijeratne popularly known as Das.
He was born on September 2, 1937 and had his entire education at S. Thomas' College, Mount Lavinia. He was a very loyal old boy of the school. Once at an OBA meeting Warden Anandanayagam introduced him as a Director of a very prestigious company who  had come forward to organize the Bishop Chapman Scholarship Fund dinner that year and  mentioned he has only two daughters and no other vested interest at college.
Das was an eminent Director at Forbes & Walker Ltd and all its subsidiary companies and also the Chairman of Lanka Milk Foods Ltd. He had also worked with the State officials to make the Sri Lanka-China Rice Rubber Pact function smoothly during the Dudley Senana-yake government. He contributed immensely towards the progress of the Colombo Rubber Traders Association in the '60s and was also associated with the popularization of Block Rubber in
Sri Lanka. A founder member of the Sri Lanka Gem Traders Association, he was one of its early Chairmen. President Jayewardene invited him to organize a gem exhibition at the President's House in honour of Queen Elizabeth when she visited Sri Lanka to declare open the Victoria Dam.
Das was a past President of Sri Lanka-Japan Business Co-operation Committee, and was conferred the Order of the Rising Sun Gold rays with neck ribbon in recognition of his significant contribution to strengthening economic relations between Japan and Sri Lanka.
He had a wealth of experience and knowledge of some of the world's leading companies having visited them personally but Sri Lanka was unable to harness this association to the country's advantage.
He was a person who called a spade a spade and was very tough and strict with his subordinates. Unfortunately he had an early exit from Forbes & Walker due to unwanted misunderstandings. At turbulent times in the country when there was a prolonged bank strike and after the nationalization of the estates, under the leadership of the first Sri Lankan Chairman R.S.Wijesekera this company was able to continue and help the smooth working of the plantation sector during the transitional period. The people who were directly involved will only understand what a great achievement this was for the country.
All who knew you well are amply aware of your enormous talents and knowledge.
You were a religious, God-fearing person regularly involved in meritorious acts. May the many meritorious deeds you have done help you to shorten your sansara wanderings and attain the supreme bliss of nirvana.
Till we meet again- May the turf lie gently on you.
Sriyan Jayasekera
---