Siva worship in Sri Lanka
By Dr. Subashini Pathmanathan
Sivarathiri falls on Thursday
View(s):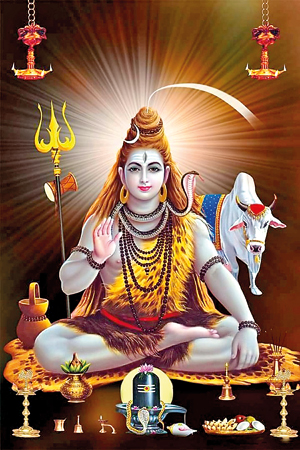 According to one Hindu epic, on Sivarathiri day, the main Hindu God Lord Siva, performed his sacred dance of creation, preservation and destruction. On this sacred day, Hindus all over the world take part in numerous religious activities throughout the night at Sivan temples.
Siva worship in Sri Lanka is deep rooted and interwoven in the ethos of the Sri Lankan Hindu society. Generally it is based on Saiva Agama tradition, Hindu moral codes and rituals. According to legend, Ravana the famed king of ancient Sri Lanka was an ardent devotee of Lord Siva and ruled conforming to the edicts of Hindu values and moral codes. This brought him great recognition and fame. The land he ruled got the honorific name Ravanathipathy. Sri Lanka is known as "Elangai" or "Elangapuri'' in Tamil since ancient times and Ravana was called Elangeshwaran.
Sri Lanka is well known as a country where the Hindu Bakthi cult is deeply entrenched, followed by Hindus all over the island who carry out the worship of Lord Siva in accordance with Saiva agama codes, or margams.
The first and foremost among them is the bodily worship known as Sariya Margam. The second mode is ritualistic in performing poojas, and following well established practices. The third is Yoga Margam consisted of strict codes of conduct, exercising control over the body and mind and engaging in meditation. The fourth and the highest form is Gnana Margam where re-animation of worldly desires, contemplative thinking and singleminded dedication to achieve salvation are emphasized.
All these Margams are followed and practised with earnest dedication. In Sri Lankan Hindu temple rituals practices are followed with meticulous care. Daily practices are known as Nithya Kiriyas and occasional practices known as Nimithya Kiriyas listed in the monthly Hindu calendar are well preserved and carefully practised.
Observing the systematic pursuance of Hindu worship in the country, the great saint Thirumular gave the name 'Sivapumi' (Land of Shiva) to Lanka. The island is dotted with Hindu temples throughout its length and breadth. Among them two famed temples are Thiruketheeswaram on the west coast and Thirukoneshwaram in the Trincomalee district on the east coast, both hallowed by history and tradition.
According to legend, there was once a conflict between the God of Wind Vayu Bhagavan and Athesheshan (thousand-headed Cobra).Unable to bear the wrath of Vayu Bhagavan, Athesheshan hid himself in Mount Meru (Meru Malai). The mighty Vayu Bhagavan blew on the mountain to break it into three parts. One part fell on the western coast of Lanka, near the present day Mannar and became Thiruketheeswaram. Another fell on the eastern coast near Trincomalee, to become Thirukoneshwaram.The third part fell on the southern part of Indian coast and became Rameshwaram.
Sivan temples are found all over Sri Lanka built by different rulers, chieftains and philanthropists in different periods each with their own history and grandeur.