Osaka and Djokovic win Australian Open 2021
View(s):

The players' pre-event preparation, of last year's US Open and the French Open in the late autumn of 2020, though restricted, was liberal compared to Australian precautions. In 2021 Australian Open [AO], except for the semi-finals and the finals, any trained eye would have noticed the lack of good playing form in players in the early rounds. Pre-event practice is to acclimatise, critical for good playing form. Four weeks prior to AO, Australia quarantined overseas arrivals, it restricted pre-event regular player preparation and it showed.

AO, apart from being a compulsory event for top 130 in the world rankings, turned out to be the big relief event to the world of sports. Even with whatever that was not there, AO of this year will go as the turn-around event in time to come. It provided the norms to conduct two weeks long sporting events with no-nonsense precautionary measures.

Russia

The change of guards; from the older generation, we still have three known names, Serena Williams, Nadal and Djokovich. They reached the semi-finals and a final. New names are repeatedly appearing. Pre-quarterfinals line up of a Grand Slam draw is a good indicator of the new arrivals. AO had New-Gens and surprises.

The country that will provide top men in the near future will be Russia. They seem to have funnelled the best talent into tennis. They won the ATP's Nations Cup two weeks ago. At the AO 2021, they had five prominent players; Medvedev, Rublev, Karatsev, Khachanov and Safiuilin. All of them are powerhouses with excellent eye and reaction for elite tennis. Karatsev, as a qualifier reached the semi-finals AO 2021. In the past Russian women dominated. There are some still the top 50. There were two Russian men in the semi-finals, Karatsev and Medvedev.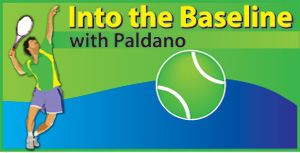 Eastern Europe
Eastern European and Scandinavia are the other strong bases. Most of them train in the Mediterranean countries; climate and access to event are the reasons. Czech Republic, Serbia and Slovenia have a very strong women player base. Poland always provided a lonely warrior. It was Agnieska Radwanska some time ago and now a Grand Slam winner Iga Swiatek. She plays like a machine, just 20 and fast maturing. When she is in full swing, there is nothing that stops her. Muchova, a semi-finalist is from Czech Republic. Serbia featured well in the final days of Australia. Along with Djokovic winning singles, Sablenka won the doubles.
Australia
Australia has good players. World's number one women player Barty surprisingly lost to Muchova in the quarter-finals. Men appeared in and performed well in the early rounds, this left Australia empty in the final days. Men's doubles is the Australian domain. This year too they were prominent.
Japan
Naomi Osaka is the most successful Japanese player after Kimiko Date. In effect, she is an American developed player and only newcomer who has been able to win grand slams repeatedly. She is at her best on hard courts. Her opponent in the finals was Jennifer Brady. Osaka beat Serena Williams in the semi-finals.
USA
Powerhouse of tennis is still strong in women. Already Brady is the person with fastest forehand. Brady is an all court player very much like Kenin, shows hard court development straits. USA, at present, is thin in men's tennis.
Asians
Off the cuff, Kazakhstan, Uzbekistan, China, India and Japan are the player providing Asian nations to Grand Slam tennis. In all these countries provided around 20 players to the AO 2021 draws. India is strong in doubles. From what is being observed in the past 20 years, preparing for doubles and branching off to singles is the best development strategy for south eastern Asia. The central Asian countries like Uzbekistan and Kazakhstan are stronger in singles. Cultural factors contribute to this. Physical build strength, agility, temperament and sports intelligence are the key areas of singles player development.
AUS $70 plus million
For the income starved professionals, the best invitation for AO was the prize money, a whopping 70 plus million Australian dollars. Enough to make over 300 players happy.
Djokovic – popular / unpopular
Sports arena always produced popular controversial figures, especially among the pack leaders. At present Djokovic has taken the seat in tennis. The game of tennis evolved with gentle behaviour in play, humble in victory and graceful in defeat. This is where the issue lies. Present day tennis fans want a 'Rambo' like player from their 'home country'. It is in providing this need to the fans Djokovic falls into issues.
Tennis is a game of concentration. Djokovic's lion-roar and arousal of audience for applause after winners are not the norms of the game. Many hate this. Umpires hold no ruling power against this recent development. These are the unexpected from players, not the norms.
Player identity
In individual events, players do not represent a nation. In fact, best of players often develop far away from home, Djokovic in his victory speech and his post-match interview of AO 2021 carried a tone of apology. Not all the fans present in an audience have player development exposure. Unfortunately, fan strength in the stadium and TV popularity are the elements advertisers seek. In 'professional events' this is the reality.
Well done Australia would be the right thing to say now.
George Paldano, Former Intl. player; Accredited Coach of German Tennis Federation; National coach Brunei and
Sri Lanka, coached ATP, WTA and ITF top 200 ranked players, Davis-Cup, Federation-Cup coach.Email: geodano2015@gmail.com