'Sakunthalya' goes on the boards
View(s):

One of the greatest Indian poets Kalidasa's "Sakunthalaya", in a theatrical format will go on the boards at at 3.30 p.m and 6.45p.m on March at the Elphinstone theatre, Colombo 10.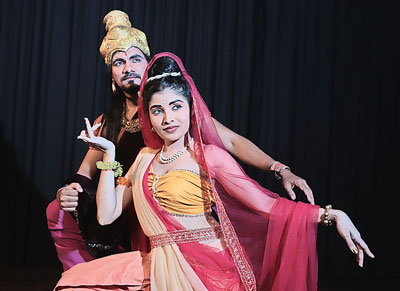 Poetic Sakunthalaya which is created on a story in Mahabharatha is considered as finest cultural visual drama. Originally written in Sanskrit "Sakunthalaya" is considered as one of the finest piece of Eastern classical literature.
This book which was translated to Sinhala by D.E. Hettiarachchi and Piyadasa Nishshanka is a prescribed text for both school and university curricular.
This romantic poesy has been directed by the awarded dramatist Akhila Sapumal and it is produced by Jude Srimal.
All seats are box planned and tickets are now available at theatre gate.