Lather yourself in natural goodness
By Shannine Daniel
View(s):
Ever noticed that most soaps are  created with quite a few chemicals, such as lye or sodium hydroxide?  In addition many of the popular brands of soap available in the local and international market, use a lot of paper and polythene in their packaging.
Check out eco-conscious soapmakers  intent on making their own soaps and other toiletries such as shampoo and bodywash, with natural ingredients and eco-friendly packaging and production processes.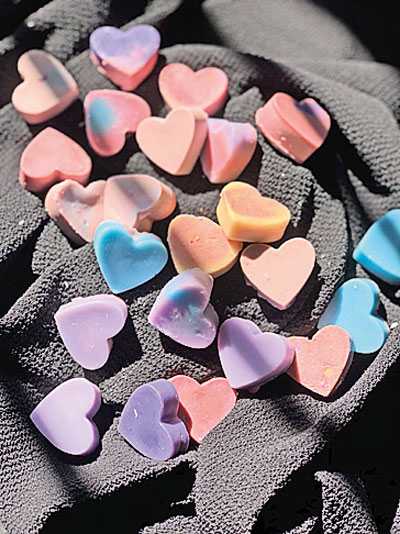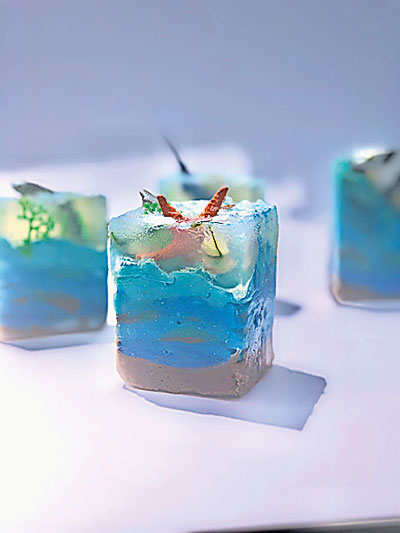 Soapsto RIS
The brains behind Soapstoris is 17-year-old Rishma Rizvi, who is currently studying for her A/Ls in the science stream.
"Since I was little, I had a passion for the beauty industry and I loved creating makeup products, skincare products and more. In 2018 I had the opportunity of learning handmade soap making from a professional Argentinian soap maker," Rishma told the Sunday Times Magazine.
 "Through this opportunity, I learned basic, yet professional methods of soapmaking and decided to start making soaps at home for fun. Later on, I got orders from my aunts and my friends and with a few bars of soap, my passion became a small business," she says.
Rishma's range has more than ten different types of products right now, including lip scrubs and face mists, and more products will be added later. She uses natural local ingredients – like sandalwood, welmadata, igginiseed powder, welmee powder, and kokum powder as well as clays not found in Sri Lanka – such as red reef clay, French clay and sea clay.
 "I am planning to soon launch a new toner made with algae. All products are made after doing loads of research through YouTube and reading materials, and I follow skincare specialists who are well known for their work and products around the world," Rishma said.
Rishma's products are available on daraz.lk and orders can be placed through Instagram (soapstorisofficial) and Facebook (Soap StoRIS) as well.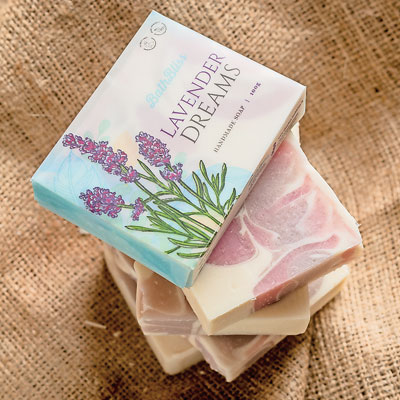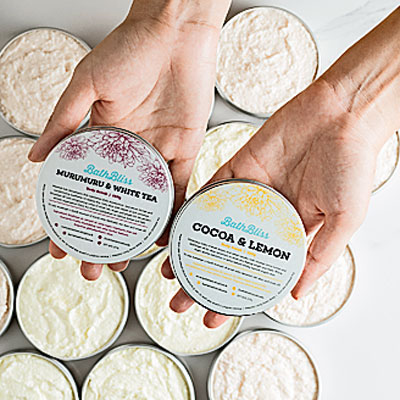 Bath Bliss
"I started Bath Bliss in 2015. I had been making soap as a hobby and decided to convert it to a business, after seeing the lack of similar products in the market. We have now expanded into body scrubs and shampoo bars in addition to soaps," said Nausheen Fouz the owner of Bath Bliss.
"Our base materials are generally coconut oil, olive oil and castor oil for soaps, cocoa butter for scrubs and our shampoo bars are manufactured using sulfate free surfactants. All our products also use essential oils for aromatic and therapeutic benefits," Nausheen explains.
Right now Bath Bliss products are available online through their Facebook (Bath Bliss – Handmade Bath and Body) and Instagram (bathblisshandmade) pages. Customers can directly message them or contact 0778752774 for purchases. Their products can also be found at the Tribe store at One Galle Face in Colombo 1, Urban Island at Colombo 7 and The Design Collective store in Colombo 6.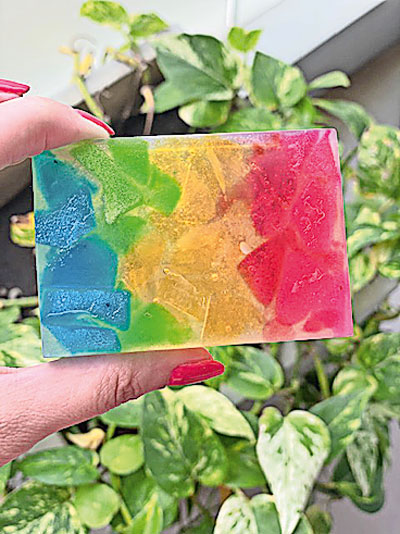 Ms Soapy Suds
A very young entrepreneur, 12-year-old Sara Musajee is the founder of Ms Soapy Suds – a home business that right now only sells handmade soap. She hopes to expand to more bath products such as bath bombs once she has gained more experience.
"I source most of my materials from overseas and I mainly use commercial soap ingredients. I also incorporate natural ingredients into the soap such as oats, honey, aloe vera and charcoal, along with natural fragrance oils," Sara said.
Sara has Instagram and Facebook pages and her products are also available on Takas.lk. Islandwide delivery is available and orders can be placed through Instagram (ms_soapy_suds), Facebook (Ms Soapy Suds) and WhatsApp.
Ceylan Vie
Ceylan Vie is a venture by Armelle Hugot, a French national, who has been living in Sri Lanka for five years with her family. Handmade soap, face cleanser, rose water, face cream, mint spray deodorant, mosquito repellent and a balm that stops inflammation and itching after insect bites are available at Ceylan Vie.
"Ceylon in French is "Ceylan" and life in French is "vie" – so the basis of the name Ceylan Vie is that plants give us life and without plants, we wouldn't be here," Armelle tells the Sunday Times Magazine.
Arnelle uses mainly organic ingredients, such as natural vegetable oils and essential oils mostly sourced here. Organic coconut, sesame, castor, neem, avocado and olive oil, white clay, yellow clay, cocoa powder, turmeric, tulsi leaves, hibiscus flowers, urucum powder and natural preservatives are among Ceylan Vie's list of ingredients.
"First, I made all-natural products for my family and friends because I was tired of skincare products loaded with chemicals and ingredients that I could hardly pronounce! Unable to find what I was looking for, I did my own research and tried out unique natural combinations to create my own soap," Armelle said.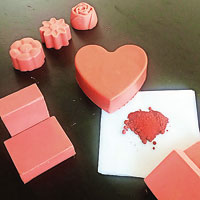 "I branched away from more than 20 years in the medical field and spent several years training and gaining experience in aromatherapy, natural remedies, and the manufacturing of cosmetics before I finally started Ceylan Vie," she said.
Ceylan Vie also pays close attention to the environment through its choice of containers and packaging  made with elephant dung paper, recycled cement sheets, coconut fibre rope, glass containers, eco-friendly shopping bags and wood spatulas for its face creams.
Ceylan Vie products can be found online at ceylanvie.com. They also have Instagram (ceylanvie) and Facebook (Ceylan Vie) pages. They deliver their products across the country through the postal service and private courier companies.