Pursuing True Happiness in lives through Higher Education
View(s):

Everyone wants a happy life. The common purpose of life is an individual's happiness and social well-being. Great thinkers and researchers have deliberated on finding sources of happiness throughout human history. In the recent past, an increasing focus has been placed on happiness as one of the most sought-after human qualities from an individual-level to national-levels. For instance, in 1972, the nation of Bhutan replaced Gross National Product (GNP) with Gross National Happiness (GNH) as their main measure of progress.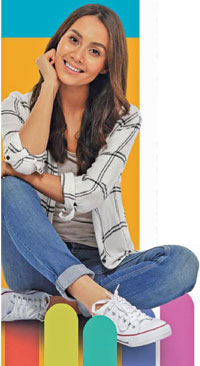 Since education plays a central role in the socialisation process of people, it is only fitting that higher educational institutes and universities should also play a critical role in the effort to increase happiness. The question is, what specifically can and should educational institutions do to create the necessary conditions through which happiness is cultivated. The quest for human happiness seems to be a fundamental part of human experience. Regardless of what one's culture is, the need to be happy seems to be a fundamental need in the human psyche. Humans, throughout the millennia, have gone to great lengths to seek out and experience happiness, and it is not incorrect to say that happiness is fundamental to a positive human experience. Being happy can offer many benefits. It helps in providing the psychic and emotional energy needed to live fully and at our capacity, and it helps us with coping with the adversities we encounter in life.
Education and Happiness
Learning to gain knowledge and special skills through university education is the main goal behind self-actualisation as well as societal success intending to promote the quality of life physically and spiritually. In this context, it is argued that education is a necessary role-player and a determinant to pursue and to obtain happiness. There are several reasons as to why it is necessary for education to play an active role in facilitating the development of happiness in people. One reason is because education is, by definition, a domain for socialisation and consequently, it has an enculturation effect on teachers and students.
Another salient reason is that one of the goals of educational institutions is to produce graduates who can function as a part of the economic and social systems. Therefore, it stands to reason that putting practices that foster happiness in teachers and students into place is within the scope and purview of educational institutions and government policy makers (Patrick Blessinger, 2012).
This suggests that the focus of education should not be purely vocational (or training), but that it should be in nurturing interests, skills, and knowledge across a broad array of topics and activities that are personally meaningful and individualised to each student. This means, as D. Bok (2010) notes, that the mission of education should be to cultivate and prepare students broadly and holistically, and that this should not be done only within the narrow confines of learning the tasks and skills of a particular career field. This does not mean that learning procedural and technical knowledge and job specific tasks should not be taught. Rather what it means is that education should not be limited to these skills and knowledge. What is even more important is that students learn broad skills and gain diverse knowledge that can be transferred and applied in any life situation. In addition to developing critical and creative thinking skills, there is also the ability to learn how to develop good social relationships and to work well within a group.
This also means exposing the student to a very broad set of topics and experiences with the intention of arousing their interests, and consequently, they can become more self-motivated and take more responsibility and ownership of their own learning processes. In the process, the students will be more likely to discover what they are most interested in and what is personally meaningful to them. In other words, the ultimate goal of education should be to prepare students for life in all its complexities, and not only to train them for a specific task or job.
Factors that Affect True
Happiness in Lives
True happiness is sourced from many factors.  Research studies have also shown that diverse factors are correlated with happiness. Hence, it is important to focus on common factors that have been identified by researchers to learn how true happiness is cultivated in the minds of people.  Accordingly, some salient factors affecting happiness can be classified as follows:
n    Personality: Personality dimensions have an impact on the people's happiness. Being open to different experiences, empathy, efficiency, and effectiveness are dimensions that directly influence someone's personality.
n Self-Esteem: Self-esteem is one of the factors that can have a significant impact on happiness. When there is discomfort and lack of self-esteem, happiness decreases.
n Religious Beliefs: One of the factors contributing to happiness is faith. It makes people feel less abandoned, and lonely.
n Social Capital: Social capital affects happiness more than human capital does.
n Leisure or Quality Time: It can be a very good source to create happiness.
n Economic Stability: Some think that money is the main factor of happiness, while scholars have rejected this approach.
n Health: Happiness boosts the immune system, and a strong immune system improves health.
Higher educational Institutes should be designed and developed in such a way that it would cultivate the above qualities in the minds of learners with the support of their learning management systems.  Several studies suggest that happiness can influence academic success. Furthermore, they reveal that emotions significantly influence students' learning strategies, cognitive resources, motivation, and academic achievement. However, these findings demonstrate that current educational programmes do not promote happiness.  Clearly, now is the time for a paradigm shift. It is time to bring back emotions and integrate them with cognition (Karla Gutierrez, 2013).
NIBM is in the process of making its learners happy while they are in the process of learning. Fostering positive emotions in every course we make will help our learners study faster and better with super unlearning skills for further development.
Dr. D M A Kulasooriya
Director General
National Institute of Business Management