Whom Imran bowled out and how he left
View(s):

It was 4.40 p.m. last Wednesday when the Bandaranaike International Airport's Air Traffic Controllers cleared 'Pak Two' for take-off.

The Pakistan Air Force Gulfstream G450 rolled off from runway 22, veered westwards, and gradually climbed to 35,000 feet. It cruised at that flight level far off from the Thiruvananthapuram coast in South India, over the Laccadives sea. It headed in the direction of Karachi and there onwards to Islamabad. Thus, the 14-seater executive jet avoided overflying Indian land space.

That was how Pakistan Prime Minister Imran Khan, ended a 24 hour (and ten minutes) visit to Sri Lanka. He arrived at 4.30 p.m. on Tuesday. Also with him were his Cabinet ministers, who came by a special charter. Others including a business delegation left the next day (Thursday).

Premier Khan's itinerary, finalised by the Prime Minister's Office (PMO), went on schedule. However, he found time on hand since he was not addressing the Parliament as proposed earlier. So, the Pakistan Embassy officials here made up for the time with two different engagements. This was after the last official event – a lunch Sports Minister Namal Rajapaksa hosted for Sri Lanka's cricketing greats with Premier Khan, who is also Pakistan's former Test and ODI cricket captain.

The first such engagement was a meeting with Opposition Leader Sajith Premadasa. Minister Premadasa was accompanied by two Samagi Jana Balawegaya (SJB) Parliamentarians Kabir Hashim and Imtiaz Bakeer Markar. They held discussions for more than half an hour. This was at the  Shangri La hotel where Premier Khan was staying.

Premier Khan started off the conversation by noting that he had met the Sri Lankan cricketers and was delighted. It had revived past memories. He mentioned three of them by name – Arjuna Ranatunga, Aravinda Silva and Muttiah Muralitharan. He recalled that it was a nostalgic luncheon meeting.

If one is to use cricketing parlance, it was now Mr Premadasa's turn to bowl. He heaped praise on the Pakistan Prime Minister and said he was engaged in laudable development work in Pakistan. He said that Mr Khan was fighting corruption, helping the poor and cleaning up things. Premier Khan was thrilled.

"I am not so much bothered about the small fry. I am going after the big ones. My own life is not safe," he declared.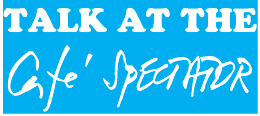 Then came the first bombshell. Mr Premadasa complained that Sri Lanka's economy was going from bad to worse. Pointing out that "we are badly off," the SJB Leader complained that our foreign reserves were dwindling. That did not draw a response from Mr Khan who kept a straight bat. Coming as it does from a person aspiring to be a national leader one day, Mr Premadasa's remarks did little good to the country or the people. There was nothing Premier Khan could do except stomach his embarrassment.
This was when there were some suspenseful moments. Mr Premadasa's two colleagues kept looking at his face as if to suggest that something was missing. And suddenly, the second bombshell dropped.
Mr Premadasa said "I am proud to say that our party is now the main opposition. I have with me the majority Sinhalese community, the minority Tamils and Muslims." Pointing out that "we believe in national unity," he added that "we speak out. I have made my position clear that Muslims who die of Covid-19 should be buried." There was a moment of silence which seemed like hours. The Prime Minister of Pakistan nodded. It was now time for the delegation to leave.
The second meeting was with a delegation of Muslim parliamentarians led by Sri Lanka Muslim Congress (SLMC) Leader Rauff Hakeem. Surprising enough, his request, together with that of Rishad Bathiudeen, for meetings had earlier been refused. Accompanying Mr Hakeem were several Muslim MPs from the SJB. They had chosen Mr Hakeem instead of their own leader.
The first thing that happened before the meeting – security staff collected the mobile phones of the delegation of Muslim MPs. Premier Khan later explained that he had asked them to do so and photographs would be taken by his official photographer and delivered to them through the Pakistan Embassy in Colombo. That meant no MP could put out his own statement saying he met the Pakistani Premier and made the demands. In fact, pro-Government Muslim groups had warned Embassy officials it could happen if those MPs were allowed to meet Premier Khan.
Mr Hakeem and eleven other MPs were told by Premier Khan that he had raised with both President Gotabaya Rajapaksa and Prime Minister Mahinda Rajapaksa, the issue of the burial of Muslim COVID-19 victims. Both had assured that the matter would be reviewed. In fact, Health Minister Pavithra Wanniarachchi, had been told to review the matter immediately. The million dollar question in high political circles, was whether Premier Khan said that Pakistan would otherwise have to vote against Sri Lanka at the UN Human Rights Council sessions. Did that lead to a hurried change of mind?
As the meeting ended, Muslim MPs scurried for their cellphones. The first call they made was to newsrooms of media outlets. They wanted to be among the 'heroes' who ensured the reversal of the Government decision. A Colombo parliamentarian led the pack. He carries a name well known in Pakistan. Publicity is like oxygen for them. All of them wanted to be saviours of the community while their rivals branded them as "publicity kaakkas."
---
Malik and Mangala meet Ranil for vaccine
Former Ministers, Mangala Samaraweera and Malik Samarawickrema have remained close friends, even though the Yahapalana Government is no longer in office.
The duo turned up at the Narahenpita Army Hospital for the vaccination against COVID-19. After it was done, they were walking out.
Just then, whom do they meet – UNP leader and former Prime Minister Ranil Wickremesinghe. He was walking into the Army Hospital for his vaccination.
---
A safe journey for Sumanthiran
At least one journey for Tamil National Alliance (TNA) Parliamentarian Abraham Sumanthiran from Jaffna to Colombo was relatively safe after his personal protection STF team was withdrawn.
He joined US Ambassador Alaina B. Teplitz, who had chartered an aircraft for a visit to Jaffna this week. She was kind enough to invite Mr Sumanthiran to join in.
---
Another state body's chief hangs up his boots
A key state institution's boss, a well-regimented disciplinarian, is on the lookout for a new job in the private sector.
His complaint is that his own boss is doing things for which he cannot be held accountable. He told a confidante recently they may end up in a daily loss of about two million rupees a day, something which he cannot authorise.
This is the second such boss to hang up his boots. The earlier one too complained about his political boss.
---
Bats and balls not on the menu for one of the most wonderful meals Imran had
"I have not had such a wonderful meal for a long time," quipped Pakistan Prime Minister Imran Khan during a meeting with Opposition Leader Sajith Premadasa.
The meeting was at the Shangri La where he was staying.
The Pakistani Premier was alluding to the banquet held in his honour last Tuesday night. It was hosted by Prime Minister Mahinda Rajapaksa and held at the conference hall adjoining Temple Trees, the Prime Minister's official residence.
The two Prime Ministers, Foreign Ministers, the Speaker and the Pakistan Commerce Minister sat at a table together on an elevated platform. Right in front, at the table marked one was UNP Leader Ranil Wickremesinghe, former President Maithripala Sirisena and SJB Leader Sajith Premadasa, among others.
Taking part in the banquet were more than 300 guests. They were entertained by a local dance troupe. Here is the menu which Premier Khan
said he enjoyed:
Fennel and Star Anise Smoked Salmon with pickled salad and yuzu cream
Butter poached baby lobsters and mango and coriander salsa
Highland grown exotic leaves
Mulligatawny soup with crispy pol roti
Passion and mandarin sorbet
Dried fruit and herb encrusted lamb chops with balsamic vinaigrette
Garlic, lemon and cajun marinated grilled jumbo prawns
Curry Cream vegetable Machboos rice
Seasonal buttered vegetables
Silver service
Char grilled sea bass
Calamari and grilled King Mackerel with saffron butter sauce
Bittersweet chocolate jaggery infused pineapple tower
Curd and Treacle
Wattalappam
Fresh fruit fantasy
Freshly brewed tea or coffee
Sri Lankan green tea
Sri Lankan sweetmeats