Political row continues over Weerawansa's call for change in SLPP leadership
View(s):

A noteworthy feature of the Janatha Vimukthi Peramuna (JVP) was an exercise in self-confession when their members err on a serious issue.

Even the fiery orator that he is, Wimal Weerawansa, did not escape that rule when he was in that party. When the late JVP leader Somawansa Amerasinghe held office, he had to write a copious self-confession that he would not do it again. The offence was breaching the party rule and consuming alcohol. He was 'rehabilitated' if one is to use a JVP term.  Industries Minister Weerawansa, now leads his own party and is in the news again. In an interview with our sister newspaper, the Irida Lankadeepa, he declared that President Gotabaya Rajapaksa should take over the leadership of the Sri Lanka Podujana Peramuna (SLPP). He gave his reasons for saying so. He said that it was unfair by the President to keep him out of the party leadership and stuck at the President's Office separated from those constituent partners of the ruling coalition and the rank and file.

It was just days earlier that he had canvassed support from his ministerial colleagues in a campaign to not hand over Colombo Port's Eastern Container Terminal (ECT) to India. It is notwithstanding remarks by the President in his dialogue with the people at Kalutara. He declared that the agreement (Memorandum of Cooperation signed by the previous Government) with India should be honoured.

That Mr Weerawansa's remarks stirred a hornet's nest is to put it mildly. After all, the SLPP had been built on the sweat and toil of Basil Rajapaksa, its principal strategist. A top government leader sent Mr Weerawansa an emissary asking him to politely withdraw the remarks or face the consequences. He was adamant. Social media had a field day. Cartoonists lampooned the Minister, who gave up his Apple i-Pad after turning anti-American and switched to a Samsung tab. The criticism, severe as it was, was both political and personal.

If he had his detractors, he also had his own backers. Venerable Murutettuwe Ananda Thera held a news conference at his Abhayarama Temple in Narahenpita in support of Mr. Weerawansa. He praised him for the support he had extended to Premier Rajapaksa since he came under his fold. His Cabinet colleague Udaya Gammanpila is being credited for organising the event.

When a response was not forthcoming, SLPP General Secretary Sagara Kariyawasam held a news conference where he lambasted Mr Weerawansa. He charged that Mr Weerawansa had no right to call for a change of the leadership of the SLPP since he was not a member of the SLPP, and questioned his motive. He also alleged that two of his close associates were involved with a foreign intelligence organisation, but did not name it.

On Tuesday, when the government parliamentary group held a meeting chaired by Prime Minister Mahinda Rajapaksa, Mr Weerawansa was absent. He was in the Negombo Courts.

He asked reporters there why he should apologise.

"I did not apologise when I left the JVP and supported Mahinda Rajapaksa," he said.

When he was uttering those words, the government parliamentary group was in session. Parliamentarians, the vast majority of those present, erupted against Mr Weerawansa. Raising issue first was State Minister Nimal Lanza followed by Minister Prasanna Ranatunga. Minister Vasudeva Nanayakkara rose to defend Mr Weerawansa but was booed. The same fate befell Minister Udaya Gammanpila. One parliamentary source said some members "nearly ended up with fisticuffs" with the two ministers trying to defend Mr Weerawansa.

Premier Rajapaksa noted that since Mr Weerawansa was not there, it was only appropriate that the matter be raised when he is present at a group meeting. Of course, the Premier made it a point to observe that he counts fifty years in politics – a strong reminder to Mr Weerawansa.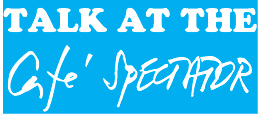 Though the meeting was over, one Minister noted thereafter that Mr Weerawansa will have to answer a lot of questions, maybe at the next meeting. The question is whether he would keep away again.  Even if Mr Weerawansa does not write a self-confession this time, his travails seem not over. Not even when he can now say 'cheers' with a balloon glass of French cognac, now on the American ban list.
The fact that Mr. Weerawansa's official bungalow at Bullers Road was the venue for partner leaders of the alliance, without the SLPP, also caused concern. One television channel was to interrupt their programme to break the news.
Later, they quoted Minister Udaya Gammanpila as saying the meeting was held because there had been no meetings for a long period. He denied this claim, saying it was not a move to defeat the government.
Yet, the remarks of Sri Lanka Freedom Party (SLFP) General Secretary Dayasiri Jayasekara made it clear all was not well.
"6.9 million voters (who backed President Gotabaya Rajapaksa) had a lot of expectations. If the Government does not meet these expectations, we will face a real issue," Mr. Jayasekara said.
"We too need to be given a chance to make decisions for the betterment of the alliance," he added.
---
UNHRC to go ahead with online sessions
The UN Human Rights Council in Geneva  has rejected protests from Sri Lanka and Pakistan over the conduct of its 45th sessions via the internet.
As a result, Foreign Minister Dinesh Gunawardena, will address the sessions during the high level segment through a video link.
---
Unregistered Madrasas banned
Madrasas, or Muslim religious schools, which are not registered under the Education Ministry will be banned, Public Security Minister Sarath Weerasekera said yesterday.
This measure is being taken to ensure extremist ideals are not preached, he told the Sunday Times. He pointed out that pirivenas which give Buddhist religious education are also required to register.
Even Pakistan Prime Minister Imran Khan, who is due in Sri Lanka next week, has banned 200 Madrasas.
"As the Minister in charge of public security, it is my responsibility to stop extremist activity," the Minister said.
---
Weerawansa's wife wants CID to probe slanders on social media
Shashi Weerawansa, wife of Industries Minister Wimal Weerawansa, turned up at the Criminal Investigation Department (CID) headquarters this week.
She complained that several social media outlets had carried slanderous reports on her and asked the CID to investigate who was behind spreading the untruths.
---
India funded Jaffna Cultural Centre in a political crisis
The Jaffna Muncipal Council is in a dilemma over how to manage the Cultural Centre, a Rs 1.2 billion gift from India. The reason – it does not have qualified personnel to manage it.  Matters have been made worse by the National Heritage, Performing Arts and Rural Arts Promotion State Ministry sending a letter to the Mayor recommending him to hand over the management to those managing the Nelum Pokuna Theatre in Colombo.  Municipal Councillors are puzzled. The Nelum Pokuna is a Chinese funded project and is managed by members of the security forces, an issue concerning India because it believes satellite tracking apparatus is installed there.
---
Lanka receives paycheck for UN peacekeeping 
Sri Lanka has been reimbursed with US$ 4.2 million for the service rendered by the country's troops as peacekeepers in the world's trouble spots.
This payment is only for two quarters, according to a letter from the United Nations, which had appreciated Sri Lanka's contribution.  This is contained in the Government's response to the report by the UN High Commissioner for Human Rights.
---
Pillayan plays role of bus driver with camera crew to switch gears
Sivanesathurai Chandrakanthan, better known as Pillayan, is a man of many parts. He took to arms and fought in the eastern Batticaloa district and its environs as a Tiger guerrilla.
When LTTE's eastern leader, Vinayagamoorthy Muralitharan, alias Karuna, decamped, Pillayan followed suit. He took to local politics. From there, he graduated to become a parliamentarian at the last general elections.
At first, he attended sessions whilst in prison custody. Since being acquitted in a case involving the murder of TNA Parliamentarian Joseph Pararajasingham, he is now free and moves around in the area.
His supporters apparently did not believe that Pillayan could even become a bus driver if the need arose. This is exactly what he did this week.
He was being driven in a luxury Prado vehicle, an entitlement for all MPs together with another choice, Mitsubishi Pajero, Pillayan observed a bus parked on the roadside near the Perillaveli village. He inquired why it had remained parked there. He learned that the bus had remained there for 45 minutes with government workers and schoolchildren on board.
He took to the driver's seat and drove the bus. The driver who ran to join the bus told him that the road was muddy and he could not proceed. But hero Pillayan did the job.
Of course, his camera crew and photographers were on hand filming and photographing how he maneuvered – single handed as the photograph shows — through muddy terrain. It was on social media. This time, it was not a film from Tamil Nadu but true action of Pillayan, the saviour!
---
Nepal gives diplomatic COVID-19 jab
Nepal appears to be the first country in Asia to give priority to vaccinating Kathmandu-based diplomats against COVID-19.
Sri Lanka's Esala Weerakoon, Secretary General of the South Asian Association for Regional Co-operation (SAARC), received his jab of the AstraZeneca vaccine on Friday.
The Nepali Government took the step despite media protests that the locals should be given priority with the vaccine, in the country's immunisation programme.
---
Shazna Muzammil in UK politics
Sri Lanka born Shazna Muzammil has been selected as a candidate to contest the Milton Keynes Council elections for the current year.
She will contest from the Conservative Party, in terms of a letter that has been given to her after an interview.
She has an MSc in Development Management from the Open University in UK and an MBA from the Cardiff Metropolitan University.
She is the daughter of the Uva Province Governor A .J. M. Muzammil and Ferouza Muzammil.