Battles fought and a life well lived
View(s):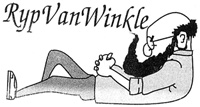 My dear Dr Neville,
We were saddened to hear that you had reached the Land of Never Return, a victim of the coronavirus that has claimed the lives of millions of others. That your passing shocked many, even though you were 89 years of age indicated the type of person you were, so active and full of life.
What was different about you was that you were one of the few politicians who stood up for what you thought was right, regardless of the consequences. You did face many challenges as a result, and that is probably why your political career did not last that long, though we continued to hear from you.
We first heard of you almost 45 years ago when you were a young doctor in Panadura. JR was looking for someone to take on the mighty leftist, Leslie. He chose you. In the landslide that JR led, they said that even a 'polpiththa' fielded by him would have won, but you won by over 10,000 votes.
There was a time when you had JR's blessings. He wanted you to move a motion of no-confidence against Amirthalingam and you did so. However, if he expected you to always echo His Master's Voice, he was wrong. You were not afraid to criticise him publicly and he didn't like that.
That was the time when JR was the Lord and Master of all he surveyed. Armed with a five-sixth majority, JR expected everyone to do his bidding. When he proposed to take away Mrs B's civic rights, you dared to be defiant and disagree with him, despite being only a first time MP.
Only a few in the Cabinet – such as Gamini and Thonda – dared to oppose JR on this issue. Thonda was not in the Green party, so JR couldn't do much about him, but Gamini was in the doghouse for months as a result. Among the MPs, only you and Shelton R from Kandy took a courageous stance.
The Old Fox never forgot that. Besides, he was having problems with not just one Neville, but two; the 'other' Neville being the person who JR himself plucked from the Bar and placed on the Bench. He was also being critical of JR. In the end, JR brought motions against both of you in Parliament.
Both those motions never made it to a vote. Of course, had JR done that, you would have been expelled because he had a steamroller majority in Parliament. Proceedings against the 'other' Neville began, but he retired before they could be concluded. You opted to go gracefully and resigned.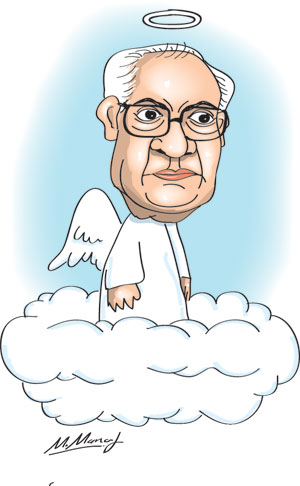 Yet, the political animal in you was still alive. So, you teamed up with the Blue party. Mrs B accepted you with open arms. She appointed you as an assistant secretary. The other assistant secretary at the time was Mahinda maama. You returned to Parliament from the Blue party a few years later.
You were an MP for a total of 8 years – a very short time by today's standards. Yet, you did much more than many do in a lifetime for the people of Panadura. The schools, hospitals and industries you began serve your electorate to this day – and you did all that without even being a Cabinet Minister!
When the Blues returned to power, you had left politics. That is when you turned your hand to business. You seem to have had the knack of taking over businesses and turning them around. That way, you acquired hospitals, printing presses and porcelain factories which became household names.
When Mahinda maama became the Boss, you turned to your old friend to support your idea of a private medical school, knowing that a similar experiment at Ragama during JR's time ran into problems. Mahinda maama agreed, maybe because he thought that if anyone could do it, it was you.
It went well for awhile, until the doctors' union queried your motives. They said you prioritised profit over the quality of the product. Those who agreed to support you deserted you. Politicians, you learnt, don't have permanent friends, only permanent interests. Finally, your medical school was shut down.
Being the warrior that you are, you didn't go down without a fight. Despite your age, you were ready to do battle, at times in court. You didn't win, but you ensured that the thousands of students who placed their faith in you got a medical degree – some of them being absorbed to a state-run medical school.
At the end of your clash with the doctors' trade union, which insulted and obstructed your medical school – the same union which now hardly utters a whimper of protest against how the pandemic is being managed – you had no malice against them, knowing that you had done your duty by the nation.
In what was your final contribution, you donated the hospital bearing your name to the State. At a time when people spend government money and build institutions bearing their name, you gave away what was built with your money to the country. Sadly, we don't see people like you in politics now.
What you have done for the country will linger on for decades. That is because of what you built in Panadura and also because of the thousands of doctors whose futures you refused to barter away at the whim of politicians. You left us in a hurry, Dr Neville, but finally, you can now rest in peace.
Yours truly,
Punchi Putha
PS: They say that prophets are rarely honoured in their own country and so it has been with you, especially towards the latter part of your life. Yet, in a land where politicians always put profit before principle, it has been refreshing to have someone who put principle before profit serve us like you did.