Neighbourly exchanges and confusions
View(s):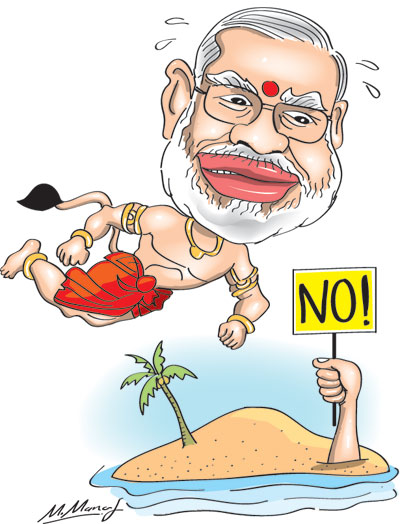 My dear Narendra Modi,
I thought of writing to you because you must be confused about what is going on within the shores of your tiny southern neighbour. One minute, they are nice and sweet to you and the next minute they say they don't want to do business with you – so I thought I will try and explain what has happened.
I know you must be really annoyed because Gota maama has suddenly decided that he doesn't want to lease the eastern part of the Colombo Port on which you had set your eyes – and that too, after saying only a few weeks ago that he was ready to do a deal with not only you but also with Japan.
The deal that was agreed was based on what those who held high office during the 'yahapaalanaya' times had decided. That was when the Green Man and Cheerio Sirisena called the shots. It would have been the Green Man who decided – and Cheerio Sirisena would have read about it in the newspapers!
So, you were hoping to get a slice of the eastern side of the Colombo Port. What you probably didn't know was that Gota maama had pledged solemnly during his election campaign that he wouldn't be selling off national assets. He even mentioned developing the eastern side of the Port in his manifesto.
Despite having got elected on that promise, Gota maama did try to finish the deal the 'yahapaalanaya' chaps did with you. So, when you sent your Foreign Minister to Colombo, Gota maama gave the right answers and promised him that he would see it through. After all, he was the one who got things done.
In fact, he even made a public statement that the deal would go ahead and you, no doubt, would have been happy. He must have believed that he could switch to the 'Defence Secretary' mode as he told us a few weeks ago – where nothing is impossible and he could get anything done, no matter what.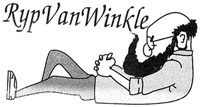 Unfortunately for him, that wasn't the case. The protests began from within, even from among those who were instrumental in bringing Gota maama to power. In fact, those who don saffron robes were among those who made the biggest noise against your involvement. So, Gota maama had to give up.
You must be still wondering what exactly happened, for Gota maama, so often portrayed as a man who keeps his word, to change his tune, especially when it was only just the other day that you had sent half a million vaccines against the coronavirus with which he smilingly posed for the cameras.
The vaccines will help Gota maama at this time because he is also being blamed for the hundreds of coronavirus cases that emerge daily, despite officials saying there was no community transmission because all of them were linked to the Peliyagoda fish market. That must be a very busy market!
You also made another mistake. That was to name the vaccine 'Maitri'. That must have annoyed not only Gota maama but Mahinda maama as well. 'Maitri' is not something we use to protect ourselves against a threat. In fact, I won't be surprised if some people refuse the vaccine because of its name!
Gota maama knows that although you may be Modi, you are no 'modaya' or fool. Nor is he. So, he has sent you another offer. Although he is not willing to sell you the eastern side of the Port, he says he can sell you the western side. What's in a name, surely, if they are all part of the same port?
Being the smart man that you are, Modi, you must be familiar with such strategies. All you need to do now is to wait until the hullabaloo dies down and Gota maama is once again hailed as a hero for not giving in to the Indians. After a few months, and perhaps a cricket series, we will forget everything!
Then, I am sure Gota maama and his colleagues at 'Viyath Maga' will work out a new deal which no one will be able to dispute, and we can all live happily ever after, including those who don saffron robes who will be none the wiser. What are election promises for, Modi, if they are not meant to be broken?
So, I hope you are able to understand the difficulties Gota maama is faced with. Still, if you really wish to prove a point, you could always send your cricket team here for a few matches – and the results will definitely pacify anyone in India who is upset with us over what happened with the port deal!
Yours truly,
Punchi Putha
PS: The coronavirus is seen as a curse around the world, but it does have its blessings and we must be thankful for such small consolations. We are now told that our cricket coach and some cricketers may be infected with the virus and the tour to the West Indies has been postponed as a result!