COVID-19 repatriation crisis takes romantic turn
View(s):

While Sri Lanka's foreign missions are still struggling to repatriate Sri Lankans who are stuck in foreign capitals after the COVID-19 pandemic, in Cyprus the Consulate General had to make a strange request to Lankans in that country.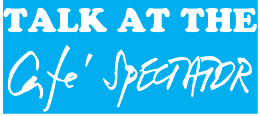 The Consulate Office urged Lankans to stay away from calling up official hotlines to verify whether their 'girlfriends' had already booked flights to return home or reached home in return flights. This came after it received a significant number of such calls in the past few days.
Taking the matter to its official page on Facebook, the Consulate Office said that the Consulate General and the staff received a number of calls asking personal details of their partners.
"Boyfriends and girlfriends have to solve their own problems on a personal level. Please note that any information held by the Consulate General will not be passed on to strangers. I would also like to kindly inform the relevant parties not to request personal details," the Facebook post from the Consulate General's office said.
---
Digital vaccine politics "silly and dangerous"
While the Oxford-AstraZeneca vaccine is being given to front line medical and tri-forces personnel under the first phase of Sri Lanka's vaccination programme, some professional organisations are also seeking priority.
One of them is the Federation of Information Technology Industry Sri Lanka (FITIS), which calls itself the "apex body" for the ICT industry in Sri Lanka. It raised eyebrows when it issued a statement calling on the Government
to provide COVID-19 vaccines to ICT employees on a priority basis for
at least 20% of the industry's front
line staff.
The statement came under severe criticism on social media. Many users pointed out that FITIS should not categorise the ICT industry as special and deserving priority for COVID vaccines, when the vast majority of those in the industry have been working from home for months.
Even some industry heavyweights panned the statement. Software company WSO2 founder Sanjiva Weerawardana decried it on Twitter as "vaccine politics" lining up in the country. He called it "silly and dangerous," and said "if we go this way everyone will want to be first."
"FITIS should apologise for this request. I can think of more than 15 groups which should have higher priority than IT professionals," tweeted former Information and Communication Technology Agency (ICTA) Chairman Rohan Samarajiva.
Some wondered which industry body would be next to demand priority access to vaccines.
---
It's wanted, but wasted
International aid is sometimes left behind without reaching the beneficiaries for weeks, if not months.
In one instance World Bank equipment to be distributed among children has been exposed to the weather in the compound of the Divisional Secretary's office in Beruwala.
The donation came under the Early Childhood Development Project assisted by the World Bank and implemented under the Women and Child Development, pre-schools, Primary Education, School infrastructure and Education Services Ministry.
Incidentally, Piyal Nishantha the Minister of State for the subject, is from the Kalutara district.
---
Muslim parties join Tamil parties in 'black day' march from East to North
Declaring Sri Lanka's Independence Day as a 'black day', Tamil political parties and civil society organisations held a protest march from Pottuvil-East to Polikandy in Point Pedro.
They alleged that minorities were being suppressed and there was still no proper accountability for what they saw as wartime atrocities. In the march, the new players were Muslim political parties which joined in solidarity on forced cremation of Muslim COVID-19 victims.
The Police secured court orders in Batticaloa to prevent the marchers. But organisers who apparently knew every part of the area changed their plans and used alternative shortcuts and routes which were not covered by the court orders.
In Kaluwanchikudi, when the Police stopped the march with a court order, the protesters told the Police that the people, for whom the court order was issued were not among them and proceeded.
Relatives of missing persons staged a protest in Jaffna town but the police learned that the people who organised the protest were not among the crowd.
A few hundred metres away, the Jaffna district Sri Lanka Freedom party (SLFP) organised a rally under the theme of 'One Country, One Nation' with the participation of its General Secretary Dayasiri Jayasekara. For this march, people were also brought in from other districts. Police did not secure any court order to stop this march.
When the Police read out the court order to the protesting relatives of missing persons, one mother asked the police officer very bluntly: "You say one country, one law. How come you did not get a court order to stop that SLFP march and it is underway?"
The police officer did not have an answer.
The 'black day' protests came ahead of the United Nations Human Rights Council's (UNHRC) sessions which will be held later
this month.
---
President says "his way" not a media circus
It was not "his way" to learn about people's problems through Government officials, President Gotabaya Rajapaksa said.
He made the comments yesterday in Deraniyagala during his ongoing "Gama Samaga Pilisandara" (Dialogue with the Village) programme.
"I have seen some posts on social media ridiculing this programme saying that this is a political drama or a media circus. Those are things you do closer to elections. We are four years away from that," the President quipped.
He added that some who criticise the programme question why the President needs to go to villages when the President can inquire into issues facing those villages from Government officials who were there, some questioned.
"That can be done too, but that is not my way," he added.