Now, you can be part of the pre-loved "book fam"
By Shannine Daniel
View(s):
Secondhand bookshops in Colombo and its suburbs have for years been the haunt of bookworms in search of their favourite authors, and also students looking for cheaper alternatives for expensive textbooks. Some like the 'old bookshops' located on D.R. Wijewardene Mawatha in Colombo 10, known to generations have been a family business.
However, in recent years, many book lovers have taken to social media to purchase their quota of secondhand books. Facebook pages such as Bargain Book Corner and The Book Mark and Instagram pages such as Preloved Books LK (prelovedbooks.lk) and Book Haven – Used Books (bookhaven_usedbooks.td) have gained popularity within a short time.
There are prominent Facebook groups too for avid readers. Book Swap Colombo, which was originally a group created to post news about the Book Swap event that used to take place once a month or so in Colombo, has also turned into a sort of virtual marketplace that allows people to buy and sell secondhand books.
There are other Facebook groups such as Second Hand Books for Sale – Sri Lanka and Buy & Sell Used Books – Sri Lanka which allow people to advertise their secondhand books, and help readers find the books they are looking for, that have a large following.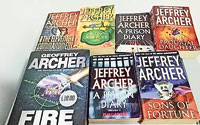 The Book Mark
"I think it's great that there is resale value for secondhand books in Sri Lanka. Not only does it help to circulate books among readers, it gives people a chance to try new authors or books that they would otherwise not be able to at an affordable price," said Chathu Perera, owner of The Book Mark.
A stay-at-home mum with two young children, who runs The Bookmark through a Facebook page, Chathu began around three years ago by selling a few books from her own collection. She now sells secondhand novels, classical literature, biographies, self-help guides, comics and children's books.
"Secondhand books are more affordable, and there is no stress of trying to read a brand new copy without creasing or staining the pages. I used to get books from other countries whenever I could, but after the COVID crisis began, I started buying books locally," Chathu added.
The Book Mark is a part-time venture right now, and Chathu hopes to one day open "an eclectic little book store, filled with haphazardly piled books and coffee".
"I want it to be a space for deep conversations, and a safe haven for bookworms to make connections and create memories," she says.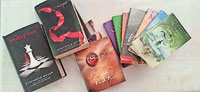 Book Haven Used Books
Book Haven Used Books is a part-time venture by a 24-year-old University of Sri Jayewardenepura graduate on Instagram. Readers can find English fiction and non-fiction books, from fantasy and adventure novels to self-help guides, through this online store.
"I think the number of people in Sri Lanka, who have become familiar with the concept of buying and selling secondhand books is increasing gradually, as more people are starting to buy secondhand books," said the owner of Book Haven Used Books.
"I have always been an avid reader and I wanted to start a side business. During the curfew period I had time to think about my future, and I was following several online bookstores on Instagram. I noticed some of these booksellers were selling books at exorbitant prices. So I decided to do the same at affordable prices."
Though a fairly new store on Instagram, operating since June last year, they already have more than a 1000 followers, and are gaining popularity on the platform.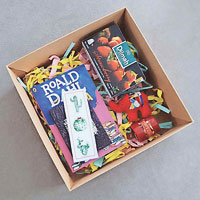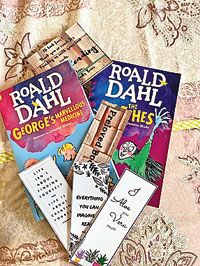 Preloved Books LK
Also popular on Instagram is Preloved Books LK, which also has more than a thousand followers, despite being launched only in June 2020. It's run by 25-year-old Haifa Saheed and her husband Mehraz Zaneer, and they mainly sell fiction of a variety of genres, as she finds many of her customers prefer fiction to non-fiction.
"I love referring to my customers as my "book fam" as it creates a sense of belonging and togetherness. So far this has been such a blessing and I am so grateful to everyone for their support," Haifa told the Sunday Times Magazine. "There are a lot of Facebook and Instagram pages that are in this business, and I think it's great. I have bought books from other online stores. The immense support we give each other is amazing," she adds.
Though Haifa said she faced difficulties dispatching orders during the lockdown, she believes the secondhand book business is growing spectacularly in Sri Lanka. "It amazes me that more people are willing to buy preloved books instead of new ones," Haifa said.
"I feel that passing a book down from one reader to another is a great responsibility. I recently had to sell my Harry Potter books and although it was heart wrenching, I knew the person who received it would be able to experience an adventure that helped me get through some difficult days," she added.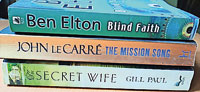 Second Chance Books
Second Chance Books is an online secondhand bookstore operating on Facebook, which mainly sells English and Sinhala fiction. Speaking to the Sunday Times Magazine, the owner who wishes to remain anonymous, said the venture is a hobby as well as a part-time business.
Second Chance Books has been in operation since 2019, and it gives the owner the opportunity of selling her pre-loved books (in good condition) to interested bookworms.
"Readers in Sri Lanka love buying and selling pre-loved books. Being a bookworm myself, I think it's a good way to promote the habit of reading. It's also a very convenient method of getting books we love at a reasonable price, and we can resell the books we have to make room for more books," she said.
Customers reach out to Second Chance Books through Facebook and Facebook Messenger, and can contact her on 070 430 5858. They can also choose to pick up books purchased, or have them delivered.