'Musical Parade' with Rajiv
By Sanath Weerasuriya
View(s):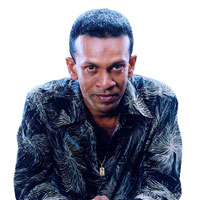 After months of painful dark days, Sri Lankan music scene is still struggling to survive. Most of the musicians, singers and entertainment related people are fight vigorously to keep their livelihood running. Most from the world of entertainment have turned to the digital side of the business and some have started to create new ventures and avenues. Slowly coming back to 'new normal status', few musicians have returned to the studios to continue, from where they have stopped.
While the whole world was drowned with negativity due to covid-19, Rajiv Sebastian kept on working hard in making a positive long layoff. Singer/composer Rajiv released his latest creation 'Star Lanka Musical Parade Volume 1', a compact disc featuring 12 news songs sung by twelve popular artistes of Sri Lanka.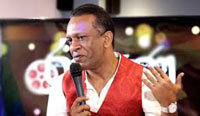 'We know what an immensely tough year 2020 has been for the music industry as a result of Covid19. Year 2020 will be casted as a stain into the history of live musical performances due to the ongoing pandemic, likely to many other sectors, the entertainment industry has been significantly affected. But I find this as blessings in disguise' Rajiv said
The one bright spot amid the pandemic has been the resilience of Rajiv Sebastian responding remarkably and rapidly to the new circumstances and adapting to the new normal by igniting his creative energy-drive to create and break boundaries in his own style.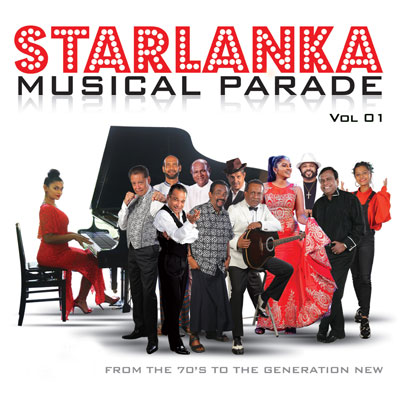 Rajiv speaks a universal language to the audience by augmenting simple or deeply meaningful thoughts and ideas into well composed musical magnum opus. His amazingly capable creativity showcased musical productions by even converting an outcome of a crisis into a worthy output. While many were busy doing cover versions and reaching each other through the latest technology such as zoom on the internet, Rajiv's positive mindset focused elsewhere to produce new musical exposure by bringing different talents together.
'At present most of the original celebrities whom emerged during the golden era of Sri Lankan Showbiz are at the edge of their retirement. On the other hand, the music loving public is not too pleased with the new creations of the youth, hence the new creations short live. As an answer to this timely crisis, I managed to create the bridge between these levels' he said.
 Rajiv managed to produce musical artefacts with bridging artistes of all calibres and generations; 70s music to the 2020s via Millennia. The man from the Clan who was responsible in uniting many pop legends musically through his creativity with exciting hits such as 'Ruhune Yapane' by Desmond de Silva/A. E. Manoharan, 'Sarama' by Desmond de Silva/Annesley Malawana/Sunil Perera/ Rajiv Sebastian and the most recent hit 'Nana' by Ishaq Baig/Rajiv Sebastian.
Rajiv's pen and the notebooks got busy right round the clock, beating all negativity around the Covid crisis. Rajiv's recent productions feature brand new and young talents to the music industry such as Fallen Andrea, Tashni Perera and Yohani De Silva. Worth mentioning in the same note, not just the young and new talented musicians, or famous pop legends, Rajiv's most recent production was with a classical musician Amarasiri Peiris.
The man pioneered the indoor musical concert concept in Sri Lanka and showcasing around the globe entertaining Sri Lankan fans with his band, 'Rajiv and the Clan' have reached another milestone. 30 years in the showbiz is remarkable and Rajiv successfully managed obstacles by creating opportunities and producing long lasting musical productions in them three-decade tenure.
The latest CD 'Starlanka Musical Parade Vol. 1', released on Friday, 29th
January featuring Amarasiri Peiris, Annesley Malawana, Bandula Wijeweera, Desmond de Silva, Sunil Perera, Luke Henriques, Dezmond Rodrigo, Ishaq Baig, Tashni Perera, Yohani De Silva, Falan Andrea and Rajiv produced by Starlanka Music is sure to make history in the Sri Lankan music Industry.
The melody, composing and lyrics and music arrangements of these 12 songs were done by Rajiv himself.
'This new CD is a good reflection of inclusivity, rather fencing products to a certain ethnicity, culture or religion, the co-artists performs in the songs are from different age groups, eras, cultures and religions and what is common among them all are they are all Sri Lankan musicians' Rajiv said
Rajiv's creations truly undoubtedly speak a universal language and build bridges to creating a united Sri Lanka through music.