True, false or fabrication?
Alleged cricket sex scandal
View(s):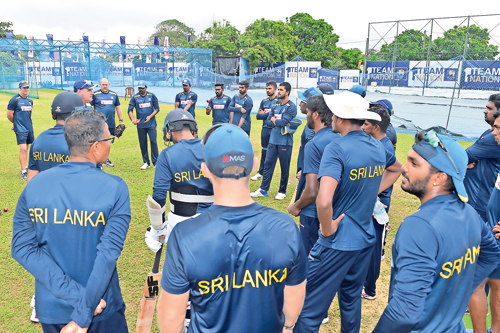 Sri Lanka Cricket (SLC) has dismissed the alleged "sex scandal" involving a player and a female member of the support staff saying there was no evidence to merit an investigation.
Some print and electronic media joined social media in vilifying the said player and the lady doctor but offered no proof to substantiate their claims of sexual misconduct during the ongoing series against England.
The Board even asked for a report from the Manager on tour. According to Chief Executive Officer Ashley de Silva, he found no evidence to say an incident had ever taken place.
'He (Ashantha de Mel) told us that there was no evidence to support the alleged claim of sexual misconduct," said de Silva. "We need some evidence to start an inquiry. In this case, there's nothing warranting one." The story that the doctor and player behaved inappropriately with each  other during the series has impacted heavily on those targeted. The female doctor is attached to the Sports Medicine Unit of the Sports Ministry and is also a lecturer at the Colombo University. The young player has a promising career.
But Prof. Arjuna de Silva, who heads Sri Lanka Cricket Medical Committee which the doctor is a member of, called for an impartial inquiry to uncover the truth.
"We need to clear their names," he insisted. "If they are not involved, we need to find out who fabricated the story and why."
Several players that the Sunday Times spoke to brushed aside the allegations and said the doctor was a mother-figure to them throughout the last few months.
Prof. De Silva said the doctor would not be withdrawn from the team as she has done a wonderful job in maintaining the bio-secure bubble.
"She is one of the best medical professionals we have and there's no reason for us to take her out as of now," he reiterated. "If she is found guilty of misconduct after an inquiry, then we will take her out."