Sigiriya Jungles receive ISO 22000 for their disciplined practices
View(s):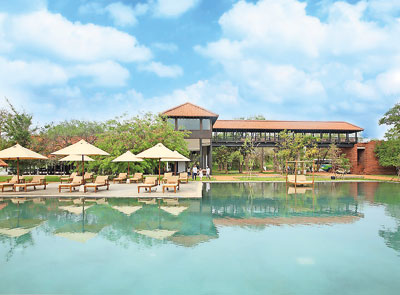 Popular destination in the Cultural Triangle, 'Sigiriya Jungles' recently  have received the certification of ISO 22000:2018 for preparation and serving of Food and Beverages
Sigiriya Jungles followed a disciplined process which included all functional units such as Kitchen Operations, Verification of food safety procedures, HACCP plans, Monitoring programme Maintenance, Testing for Microbiological and chemical quality, Management Quality reviews etc.
These true efforts were for continuous improvement to strive to give prominence to quality and adopt best practices.
'We are glad that all these improvements would enhance the offering and benefit our future customers' said Devindre Senaratne, Chairman of Sigiriya Jungles
The hotel features 60 lavishly-appointed rooms including 20 deluxe,36 deluxe plus and four suites, with interiors that are inspired by earthy shades and subtle traditional colours such as cardamom green, ash brown and dull gold. Each room is designed to serve as a peaceful sanctuary that offers a mix of tranquil indoor and outdoor living spaces that are further enhanced by classic artistic touches and finishes that are reminiscent of Sri Lanka's vibrant heritage and ancient past.