The general rule
View(s):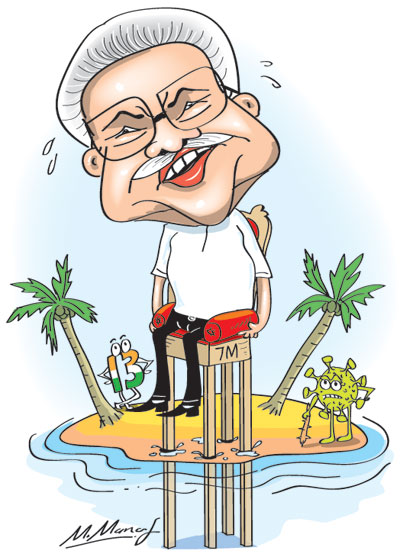 My dear Gota maamey,
I thought I must write to you only because we hear many people grumbling already that the Paradise they hoped for when they voted you in to high office just over a year ago has not materialised- and some are indeed complaining that we are in a worse state now than they were under Cheerio Sirisena!
I don't really think we have reached that state quite yet but it is true that there has not been much progress either. The time has come to take a look at what has been happening over the past year and plan for the next four years ahead- that is, if you don't want to go the same way that Sirisena did!
You might say that this corona virus hampered all your great plans but it is also a fact that at first, everyone was praising you for how you were managing the pandemic and Paradise was held up as an example to other countries on how to deal with Covid-19 with little resources and tough controls.
Months later a second wave emerged. Instead of dealing with it with tougher measures, we saw Pavithra throwing pots of water in to rivers and drinking 'peni', sending all the wrong messages to the public. The pandemic grew steadily. The lady is herself in quarantine now- and we do wish her well.
Then, when you turn a blind eye to cousin Udayanga bringing groups of tourists from Ukraine apparently ignoring all quarantine regulations, that paints a pretty poor picture- especially at a time when more than five hundred people are being infected and a few succumb to the pandemic daily.
All the while we are told there is still no 'community transition' and that each and every one of our more than fifty-five thousand cases have been linked to one cluster or another. Add to this, claims by some communities that their funeral rights are being denied and you have the perfect storm brewing.
Gota maamey, people are wondering why controlling the pandemic has become so messy and whether putting military men in charge of anything and everything is the solution to every problem. Yes, they won the war but surely, running a country is too serious a matter to be left to the Generals alone?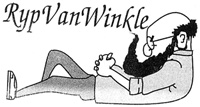 It doesn't also help your image when, on the one hand, Ranjan from the opposition ranks is sent to prison for a few harsh words he said about judges but, on the other hand, those charged with murder such as Premalal and Pillayan return to Parliament, all of this happening around the same time.
We know these are separate matters and they were all decided in different courts of law. Still, you told us that the words you say become a 'circular', so many assume that your word is law.
We also know there are greater challenges awaiting you because India is trying to tell you what you should do with provincial councils. They are also demanding part of the Colombo port. If you give in to them, would you be betraying the promises you gave to the nearly seven million who voted for you.
You also have the Cardinal-whose statements supported you at the election- asking why the culprits of the Easter bombings have not been brought to book. Indeed, many others are asking why those who robbed bonds from the big bank are roaming still free when you promised to deal with them quickly?
When you have so many issues to deal with, it is not surprising to lose your cool. Still, to do so with that chap Harin leaves a bad taste, Gota maamey.
All that it achieved was allowing Harin to get some publicity claiming you threatened him. It is in these types of matters that you should perhaps get some advice from Mahinda maama. Remember, he too was called 'Percy' by some- which is also his name- and he just laughed it off, didn't he?
Despite all this, Gota maamey, you have one saving grace: there is no one to challenge you, at least for now. The Greens are a disaster. Sajith is still to get his act together. Still, stranger things have happened: who thought Sirisena could defeat Mahinda maama? So, you need to watch out!
Yours truly,
Punchi Putha
PS- With regard to the disaster in the Green camp that allows you to go almost unchallenged, some said Kusal was like Ranil: drafted in to the team at a very young age, thought to be a prodigy, given many chances at the top but failing repeatedly. Well, not any more- even Kusal has been dropped!