We believe Sri Lanka is better than this
View(s):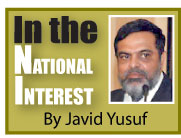 Two recurrent themes in President Joe Biden's inaugural address last week was the need for uniting the nation and protecting democracy. While these concerns had been repeatedly flagged by him during his campaign as well as after his victory, President Biden took the opportunity to once again impress upon the American people the significance of these two values in his inspiring speech.
What is of interest to Sri Lankans is that both these issues are of contemporary relevance to this country. In fact these and other issues that he addressed in his speech had an uncanny resemblance to the situations faced by this country (A full read or full listen of his speech will be useful).
Many of his exhortations dealt with what Sri Lankans would like to hear from and be implemented by their own leaders.
While both countries are struggling to face the challenges arising from the COVID-19 pandemic and its economic fallout, democracy and national unity are of paramount concern to the progress of this country as well.
After taking the oath of office, President Biden said he wants "to restore the soul of America, bringing America together, uniting our people, and uniting our nation."
He promised to defend America for the "public good" and said, "together we shall write an American story of hope, not fear, of unity, not division … a story of decency and dignity, love and healing, greatness and goodness".
On the night before his inauguration, depicting a national moment of grief, Joe Biden and Vice president Kamala Harris held a memorial by illuminating 400 lights along the Lincoln Memorial Reflecting Pool, to remember the 400,000 Americans who have died of COVID-19.
At this commemoration Kamala Harris remarked, "For many months, we have grieved by ourselves and tonight, we grieve and begin healing together."
Those whose loved ones have died in the Sri Lankan conflict on all sides of the ethnic divide have been left to grieve silently and alone. Those whose near and dear ones who have died due to COVID-19 have been left to grieve silently and alone. Those whose near and dear ones have been forcibly cremated have been left to grieve silently and alone.
The country or the Sri Lankan state has not found it fitting to collectively grieve "and begin healing together."
From the time of the Sinhala kings Sri Lanka has been a model of coexistence and communal harmony. While like in any multi-religious and multi-cultural societies, in Sri Lanka too there have been occasional minor skirmishes between different sections of society. Yet the country has been resilient enough to overcome and manage such situations without ripping society apart until more recent times.
It was only after independence that the relationship between the communities began to weaken. Failure to address concerns of the Tamil minority in a wise and mature manner allowed the conflict to metamorphosis into an armed struggle and subsequently into terrorism.
Subsequently since 2012 the Muslim community has begun to feel itself being targeted and continuously marginalised. Even today Governmental action in forcibly cremating COVID-19 victims in violation of the Muslim community's human rights and against the weight of scientific opinion has further contributed to the polarisation of society.
While the fact that the minorities did not support him at the Presidential elections is very much on President Gotabaya Rajapakse's mind, President Joe Biden refuses to draw such a distinction.
He assured that he would be the President for all those who supported him as well as those who did not.
His eloquence in putting across the idea that dissent and democracy need not divide but will only strengthen is worth repeating.
"To all those who supported our campaign I am humbled by the faith you have placed in us.
To all those who did not support us, let me say this: Hear me out as we move forward. Take a measure of me and my heart.
And if you still disagree, so be it.
That's democracy. That's America. The right to dissent peaceably, within the guardrails of our Republic, is perhaps our nation's greatest strength.
Yet hear me clearly: Disagreement must not lead to disunion.
And I pledge this to you: I will be a president for all Americans.
I will fight as hard for those who did not support me as for those who did."
Such inspiring sentiments are worthy of emulation by Sri Lankan politicians of whatever hue and more so when they occupy office.
Speaking on the potential generated by the unity of the people to overcome the challenges faced by the American nation, Biden went on to explain his vision.
He said he was commited to bringing America together.
"Uniting our people. And uniting our nation. I ask every American to join me in this cause."
"With unity we can do great things. Important things.
We can right wrongs.
We can put people to work in good jobs.
We can teach our children in safe schools.
We can overcome this deadly virus.
We can reward work, rebuild the middle class, and make health care secure for all.
We can deliver racial justice.
We can make America, once again, the leading force for good in the world."
"Uniting our people.
And uniting our nation.
In each of these moments, enough of us came together to carry all of us forward.
And, we can do so now.
History, faith, and reason show the way, the way of unity.
We can see each other not as adversaries but as neighbours.
We can treat each other with dignity and respect.
We can join forces, stop the shouting, and lower the temperature.
For without unity, there is no peace, only bitterness and fury.
No progress, only exhausting outrage.
No nation, only a state of chaos.
This is our historic moment of crisis and challenge, and unity is the path forward.
All of us. All of us.
Let us listen to one another.
Hear one another.
See one another.
Show respect to one another.
Politics need not be a raging fire destroying everything in its path.
Every disagreement does not have to be a cause for total war.
And, we must reject a culture in which facts themselves are manipulated and even manufactured.
My fellow Americans, we have to be different than this.
America has to be better than this.
And, I believe America is better than this."
And we believe Sri Lanka is better than this.
(javidyusuf@gmail.com)