Schools sports likely to resume
View(s):
Sports activities are likely to resume in the Western Province and other regions identified as highly risk areas as the Ministry of Education is keen to lift the restrictions on schools sports affected due to the COVID-19 pandemic. According to official sources schools across Sri Lanka will be given the green light to resume sports training sessions within the coming week, and sports activities are likely to resume no sooner the official circular is issued by the Ministry of Education.
This decision was taken after a special meeting held among officials of the Ministries of Sports, Education and Health, held under the patronage of Minister of Sports and Youth Affairs Namal Rajapaksa, Minister of Health Pavithra Wanniarachchi and other relevant officials.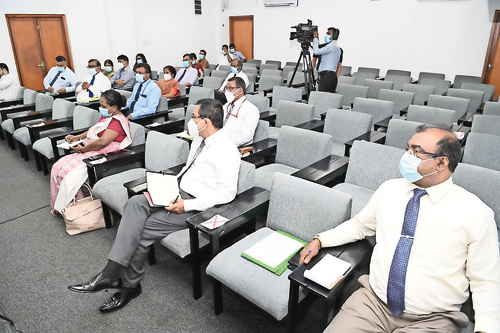 The meeting came to a conclusion after all had agreed to gradually resume school sports activities upon gradually assessing the progress beginning from district and provincial levels. Accordingly sports that are competed individually and with low risk will be given the permission to resume competitions, under strict guidelines and restrictions.
After observing the process of the planned initial stage, the officials will conduct a second meeting after a month to evaluate the possibility of resuming other sports activities which are identified under highly risk category — mainly team and contact sports.
The Ministry of Health is currently drafting a special health guideline for schools sports upon recommendations made by the Ministry of Sports and Youth Affairs and Ministry of Education. Schools sports activities came to a standstill in March 2020, after the initial outbreak of the COVID-19 pandemic. Since then all sports related activities have been completely stalled and generally schools sports have faced a strong setback due to the deficiency of activities.