Asian tennis chapter
View(s):

The popularity of tennis varies in the five continents. Europe had a head start inventing and grooming the game in the 1800, from there tennis went USA first. Even today, these two continents exhibit better depth in the understanding of the game. They also lead in competition outcome, popularity to fill the grand stands and in social tennis.

Eiichi Kawatei of Japan

European colonies in Asia and South America were the next to gain tennis popularity. In our soil it was the British influence. Philippines had Dwight Davis as their US governor, the very person who started the iconic Davis Cup competition. It resulted in Filipino Felicimo Ampong playing in the Wimbledon semi-finals. British influence made India's Ramanathan Krishnan play in the Wimbledon semi-finals. French influence in Vietnam gave the nation well over 300 tennis clubs and many courts by 1940s.

In the second half of the 20th century Asia had very few Davis Cup playing nations. However, largely through the efforts of Eiichi Kawatei of Japan, as a member of ITF committee and founding father of Asian Tennis Federation (ATF) propelled Asia into Davis Cup competition. ATF is the regional body of ITF.

Kawatei was a Japanese photographer and had a passion for sports especially tennis. He was instrumental in taking tennis back into Olympics and first Asian to photograph Wimbledon in the 1930s, an enlightening person to meet and discuss sports, tennis and documentary photography. His contribution to many global forums propelled sports for decades.

Balancing act of administration

In tennis, for that matter in every sport, for its existence today, has two dominant segments: competition and participation. At any given moment one propels the other. Keeping the propelling balance is often the issue of administrations.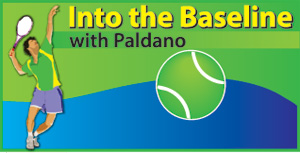 Competition provides the high performance platform to players and coaching opportunity to past players to pass their expertise to the next generation. Competition success propels participatory tennis at all levels. There is no high performance tennis in clubs and inter-club competition any more. It rests now with ATP and WTA as professional events. For a player to get there, it is a complex committed achievement.
Participation branch of tennis always speaks of players in numbers of thousands. Playing facility wise, most of the nations do not have the availability to accommodate such numbers. Participatory tennis provides coaching opportunity to a large number elementary level coaches for a living and provides huge sales opportunity to sports goods manufacturers. Of late it is described as 'academy tennis'. One can say, it has a place in the social and health side of a nation, but not in competitions.
With professional bodies dominating the world, ITF in London now works for the participatory branch of tennis. They are sponsored by sports goods industries. Without doubt it is of interest and utility to a nation's economy. The only unfortunate factor is, it cannot deliver ATP and WTA level tennis standards to nations. In Asia it is becoming irksome. Asian countries must make the link with ATP and WTA soon.
Asian milestones
Asian tennis in standard, popularity, participation and in achievements is behind Europe, Americas and Australia. Only a few players from China, India, Japan, Korea, Kazakhstan, Uzbekistan and Thailand have ever reached top 100 of the ATP and WTA rankings.
Li Na, Naomi Osaka
and Kei Nishikori
These three players won or featured in the finals of Grand Slam events in the last decade. Their development was largely in US and Europe.
Professional needs of development are no more in national bases. All the good players like to be in Monte Carlo, south of France, Florida and Spain to evolve. These venues have become a congregation of elite players to practice. Again, there are none in Asia.
Asian Professional status
This year's professional ranking, due to Covid-19, is a 2019/2020 combination. In the top 100 of the WTA ranking there are ten women players from Asia. Naomi Osaka at 3, Yulia Putinseva, Qiang Zhang and Sai Sai Zheng are in the top 50, another six are in the bottom 50. In the men's professional ranking, there are only three in the top 100. Kei Nishikori is 41, Japan's Yoshihito Nishioka is 56 and Soon Woo Kwon of South Korea is 95.
Asian players in the top hundred are from countries well linked to WTA and ATP. The main link of a nation to the professional tennis bodies comes from the local player strength primarily. The other consideration is the economic muscles of a country to stage professional events. China, Japan, India and Korea are in this bracket now. Gulf states do not have top end players but stage events.
According to Kei Nishikori, in Asia the fault lies in the tactical side of the development. He implies Asian tennis is monotonous repetition and does not have tactical creativity. His game had to go through a conversion at the IMG academy in Florida. It was an enormous mental and physical effort for him. He was 'redone'. Nishikori also stresses present players' stroke-making ability must accommodate professional playing speeds of 170 to 220kmph.
Asia has a few obstacles to overcome. Critical one is to create the link to WTA and ATP. It is the only route to Asian tennis development and survival.
-All the very best for 2021-
—George Paldano, Former int. player; Accredited Coach of German Tennis Federation; National coach Brunei and Sri Lanka, coached ATP, WTA and ITF top 200 ranked players, Davis-Cup, Federation-Cup coach. ———- geodano2015@gmail.com