Online gifting and delivery options this season
By Meleeza Rathnayake
View(s):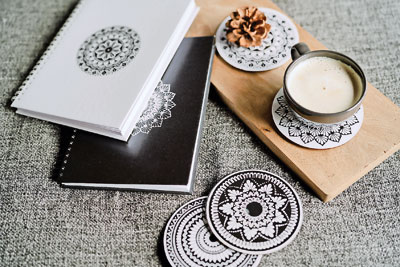 As the saying goes, "Gifts at Christmas are a precious reminder that we are loved" and especially during the present times when exchanging gifts and visiting loved ones maybe difficult.  This week the Mirror Magazine introduces a few online options that could help with the gift giving aspect, through doorstep delivery options.
Tiedyeby Ush
"A spontaneous quarantine idea combined with my love for tie dye. Once the pandemic came into play and we were all quarantined at home, back in Malaysia, where I was pursuing my higher education. I bought a few tees and a tie dye kit for everyone to have some fun to kill the boredom. It was an insanely messy process, but we had so much fun creating our own pieces of art and that is when I realized I loved the chaotic process behind tie dyeing and the element of surprise that came afterwards when the tees were revealed", said Utheesha from TiedyebyUsh.
This month when you purchase your custom dye t-shirts; TiedyebyUsh has decided to donate 30% of every purchase made towards, AMITSU Children's Foundation (Instagram @amitsuchildrensfoundation or visit their website, amitsu.org to know more).
You can place your order through their social media handles on:
Facebook: Tiedyebyush and Instagram: @tiedye.by.ush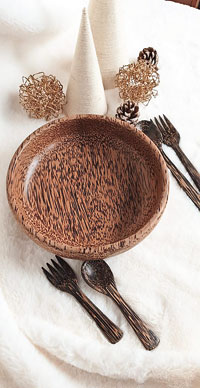 Coffee Bean Body
"Coffee BeanBody was created to bring about a safe and healthy skin care option to the Sri Lankan market that was also affordable and of good quality. We initially started out with the main ingredient of coffee, hence the name Coffee BeanBody. However as time went on, we became really interested in playing around with other exciting ingredients into the product line," says Thiromi from the Coffee BeanBody.
This Christmas, Coffee BeanBody has released a Gift Guide, where customers can pick and choose any of the CBB products available and customise their own gift box for their family and friends.
Own your CBB gift box, by placing your orders, visiting their website and social media handles on: 
Instagram: https://www.instagram.com/coffeebeanbody/
Facebook: www.facebook.com/coffeebeanbodysrilanka
Website: www.coffeebeanbody.com
Email: coffeebeanbody@gmail.com
The Lee Works
A unique hand-made craft will make an extraordinary gift to make it memorable for your loved ones.
"By the creation of string arts in custom designs, we are dedicated to serve our customers according to their requirements by conducting good business discipline. A service that provides our customers joy and builds relationships and happiness among each other", says Kavindu and Venuri from TheLee Works.
The Lee works delivers the following
    Christmas string arts – buy 2 and get a 50% off on the next one
    15% off for every Christmas string art
    Hampers – starting from Rs.4000 and get a free mini string art
    Chocolate bouquets – starting from Rs. 3000
Place your order via:
Instagram: the_leeworks
Gmail: theleeworks@gmail.com
Contact number- 0702379343/0774049417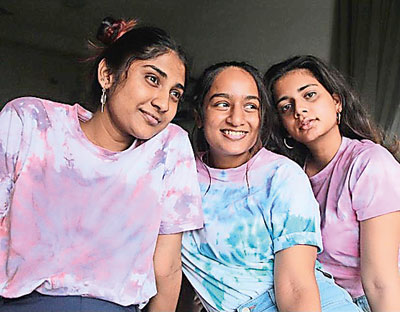 Urban Colour Junkie
"The initiative of this startup is to be able to empower women by providing employment opportunities to individuals from low income communitieswho wish to work from the comfort of their own homes. Therefore, the entireprocess of sourcing the supplies to drawing and dying the designs are all done bymyself while the tailoring aspect is outsourced to those in need.  I'm alwayson the lookout for women in need of such employment opportunities", said Rumaiza from Urban Colour Junkie.
Urban Colour Junkie launched their Christmas catalogue earlier this month introducing a wide range of festive cushion cover designs, tableware and handmade table décor.
This season, they will also be collaborating with Akuru Learning Toys by incorporating their wooden toys (Reindeers to be precise) alongside their mini handmade Christmas trees.
Place your orders through;
InstagramID: urbancolourjunkiesl
Facebook ID: urbancolourjunkiesl
E-mail ID: urbancolourjunkiesl@gmail.com
Inks by Shinks
Inks by Shinksoffers a range of notebooks, mugs, coasters and wall art hand drawn mandal designs.
"This season Inks by Shinks has collaborated with other brands to create gift bundles that are different and unique. The brands Inks by Shinks has collaborated with include, Granna's Kitchen for brownies, Iti Candles, Tathya Skincare, and Tea Avenue", Shiyanka from Inks by Shinks.
"Christmas shoppers can also create their own gift bundle from a list of available items.
Inks by Shinks can also customize some products for customers, with a name, a quote, or a message, to give the gift an extra personal touch and make it more meaningful", she added.
Place your orders via:
Instagram: @Inks_by_shinks
Facebook: @inksbyshinks
Email: inksbyshinks@gmail.com
Nadishka Aloysius's Children's books
Nadishka is a teacher of speech and drama and a lover of all things 'bookish'. These books are unique as they are both educational and entertaining, they are about Sri Lankan wildlife and culture, and because they fill a gap in the market for local English literature for children.
"This year there is a fantastic opportunity for customers to sample locally made products that they may have not otherwise selected. I have introduced some gift bundles and gift pack options in addition to the single books that are always available. For example, you can buy my book RooThe Little Red TukTuk with a tuktuk tote bag, or both my Christian books together", says Nadishka
These offers are not available in bookshops. Discounts are also available when purchases are made in bulk. Customers must also bear in mind that many bookshops have not stocked up on my newer titles so they are not readily available elsewhere", she added.
These children's books are delivered islandwide and you could place your order on:
Facebook: https://www.facebook.com/NadishkaAloysiusBooks
Instagram: https://www.instagram.com/nadishkaaloysiusbooks