Kerrigan flying Lankan flag in Aussie
By Sanath Weerasuriya
View(s):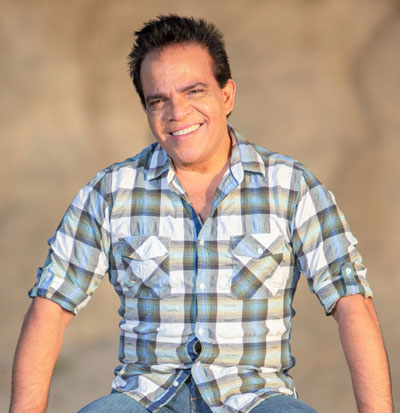 Sri Lankan born Australian Kerrigan La-Brooy, is keeping the Sri Lankan Flag flying high in Down Under. He feels honoured and humbled to have Multiple Number Ones in November second and third weeks including 3 songs on the same charts at the same time and 20 chart positions. On one chart, Kerrigan is holding his own in the company of Garth Brooks and Dolly Parton among a host of other Country Music Royalty.
The Gospel song 'Oh Lonesome Me' was number one on Airplay Country Charts, LDM Charts, Country Thunder World Charts, Country Thunder Australia Charts, Regional Charts (Christian/Gospel), Reverbnation National Charts (Christian/Gospel) and number two in Ignition Country Charts.
His song 'New Hallelujah' was number seven on Country Thunder Australia Charts and number 15 on Airplay Gospel Charts, while  the song 'Just A Little Talk With Jesus' was number one on Joyce Ramgatie World Singles Charts and number 11 on Country Thunder Australia Charts.
 Senior Pastor and Planter of Gethsemane Church as well as Founder and Creator of Gethsemane Charity, Kerrigan La-Brooy, the Sri Lankan born Singer/Songwriter, now a Citizen of Australia, continues to make a lasting impression on music charts all over the world but even more significant is the impact Kerrigan is having in people's hearts.
Kerrigan's first single, off his Debut Country Gospel Album, 'Thank You Precious Lord', which also features vocals by his 6 priceless treasure children, has taken the world by storm. Titled 'Just A Little Talk With Jesus', Kerrigan's song reached number one on the Australian TYGA-FM Country charts in just 4 weeks and stayed at the Top of the Charts for 2 consecutive weeks. It is currently number one on the World Top 40 Singles Chart based on Airplay. It also reached number one on the Gospel Express Charts and is still climbing the Country Express Charts. It also received Gold and Platinum status for airplay and made a thunder crashing Entry into the Country Thunder Charts at number 1 ahead of acts from Australia, USA, Canada and Europe based on fan votes, and after 6 weeks in the top 3, it returned to number 1for 2 more weeks. It also peaked at number12 on the European Charts.