Minister of unhealthy practices
View(s):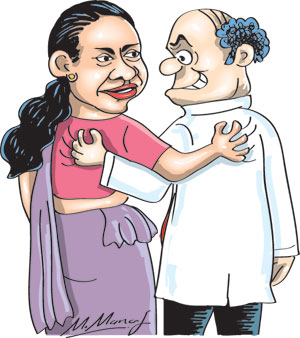 My dear Pavithradevi,
I never thought I would be writing to you again this soon, having written to  you for the first time only a few weeks ago- but then, these are extraordinary times, the world is in the grip of a deadly virus and you as our Minister of Health are in the thick of things, so it is not surprising that you are in the news.
I don't think you dislike that either. Why, we remember how you first made it to international headlines, hugging our very first corona virus victim, a Chinese tourist, when you visited her while she was being discharged from hospital. The Chinese, we are sure, will remember your warm gesture.
Interestingly, in that instance, the Chinese tourist was wearing a mask but you weren't. Since people in Paradise look up to their politicians to set an example, you may have unwittingly set an example for the entire nation to follow, Pavithradevi, and one year later, look at where we are today with the virus!
I know you are doing a difficult job. That is because, officially at least, you are the person responsible for managing this pandemic in paradise. But, with all these commanders, spokesmen and Task Forces also dealing with the pandemic, do you really have the authority to do what you want to do?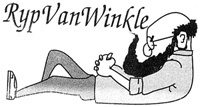 Or, is it your job simply to go to Parliament and answer questions about what everyone else is doing about the pandemic and take the blame when things go wrong because you, the lady from Eheliyagoda, have had to defend what has happened first at Minuwangoda, then at Peliyagoda?
The reason why I am asking this question is because just the other day, Gota maama appointed your good friend Sudarshini as the State Minister for 'Covid-19 Prevention'. Now, if Gota maama thought you were doing such a great job of preventing the pandemic, he wouldn't do that, would he?
Pavithradevi, when you were appointed, there were raised eyebrows. That was because there were many specialist doctors in Gota maama's team- Professor Tissa, Sudarshini, Seetha and Jayasumana from Rajarata. Perhaps Gota mama didn't want a doctor telling him what he should and shouldn't do.
In fact, that was precisely what Professor did the other day. He was saying that we shouldn't be fooling ourselves that there was no corona virus in the community when there were hundreds of cases turning up from different parts of the country on a daily basis and a few people dying every day.
That brings us to something else the good professor was critical about- your sacking of five members of the Medical Council including its President. Apparently, this has never happened before in the Council's ninety plus years' history- but then we have never had a Health Minister like you before.
We recall how your predecessor Rajitha had problems with the Medical Council and was threatening to sack its then President Carlo- but even the usually reckless Rajitha didn't go that far, because of the respect he had for Carlo. You, Pavithradevi, are a different kettle of fish and a minister like no other.
Among those you sacked are two highly respected professors, acknowledged for their scholarship, integrity and for speaking up for what they think is right instead of saying what some people want to hear. Is that the reason why you sacked them, so the Council says 'yes, Ma'm' to whatever you say?
We know that the doctors' trade union, the GMOA, wanted these gentlemen out. We also remember how the GMOA used to stage strikes at the drop of a hat, even on matters totally unrelated to the medical profession- but ever since Gota maama took office, we haven't heard a whimper of protest.
The agreement between the government and the GMOA appears to be 'you scratch my back, I'll scratch yours'. So, are you doing their bidding by sacking these eminent gentlemen while still retaining members of the GMOA? Has it now become a case of the tail wagging the dog?
Anyway, Pavithradevi, being the Health Minister, you must have more important issues to deal with, such as keeping a straight face while telling us that we still don't have community transmission of the corona virus and finding time to sneak away and throw some more pots of 'holy water' into rivers.
Looking on the brighter side, even if the pandemic results in infecting thousands more in Paradise and killing hundreds more, you can now always take a step back and say it was Sudarshini's fault- after all, she is the minister in charge of that issue- and you are a minister like no other, Pavithradevi!
Yours truly,
Punchi Putha
PS- We saw you on the front pages again this week. You were sipping honey from someone who said it cured the corona virus. Who needs research and clinical trials when we have such entrepreneurs- and ministers like you who are ready to endorse simple home remedies which can save the world?