Mahara prison catastrophe: Credible probe essential
By Our Political Editor
View(s):
Some Government leaders say crisis intended to damage President's reputation
Explosive overcrowding in prisons; unrests have been going on for months, with little or no action taken
Conflicting and contradictory statements add to confusion; College of Psychiatrists says mental illness drugs will notcause violent behaviour
Some 145 years ago, the British who were ruling Ceylon, were constructing a breakwater in the Colombo Port, still the lifeline of the country from where most imports and exports pass.
The metal rocks that form the bulwark to prevent high waves hitting ships from berthing came from the sweat and toil of prisoners. They had located a mountain of rock metal at Mahara, and thereafter positioned a prison adjacent to it. The work of the inmates, from dawn to dusk, was to break rocks, after huge chunks were dynamited. They loaded them into rail carts for a 13-kilometre journey to Colombo.
During the years 2005 to 2008, Mahara's then Prisons Superintendent, Kenneth Fernando, said there were 800 to 1,000 prisoners in the twenty-acre complex which is gazetted as a prison. Later acting Commissioner of Prisons, before his retirement, he said there were official records to show there was a riot in 1900. That appeared to have racial overtones. "Sinhala jailors and prison staff were replaced by Malays to quell the riot," he said. He, however, said he was not familiar with this week's incidents.
Now, 12 decades later, the Mahara Prison dominated the news in Sri Lanka and received wide exposure abroad, over a catastrophe of ugly sorts. What differentiates it from other similar incidents, even ones outside prisons, is the cacophony of official voices giving a multitude of reasons. Some were blatantly bizarre, to say the least. Logically answers over what happened, if at all, will emerge only when a full investigation is held. Here again, how much will end in the public domain remains a key question.
A case in point is the Easter Sunday attacks in 2019 under the Yahapalana government. The first probe was a Committee appointed by then President Maithripala Sirisena. He did not act on their recommendations. Within weeks thereafter, then Prime Minister, Ranil Wickremesinghe initiated a Parliamentary Select Committee (PSC). That gave more fodder to then government's detractors. The man who stood at the centre of many serious allegations, former Minister, Rishad Bathiudeen, received a clean certificate. And now, a Commission of Inquiry, appointed by Sirisena, is hearing evidence from a broader spectrum. They have demolished previous claims. Even Sirisena's conduct has come into question. Their report, no doubt, will be a great shocker.
The contradictions notwithstanding, the catastrophe at the Mahara Prison has left 11 inmates killed and 107 others wounded. Eight out of 11 killed, officials claimed, had tested positive for Covid-19 from 2,700 prisoners. The other facts that remain unchallenged — there have been agitations in the prisons in Welikade, Bogambara and Negombo too. It was over inmates, who feared coronavirus infection, demanding that they be subjected to PCR tests.
A lesser cry was for them to be moved to safer areas since there were reportedly positive cases in the cells. Overcrowding of prisons is no secret. The issues surface on occasions only to be forgotten thereafter. Paradoxical enough, prisoners appeared more conscious of the dangers. This is in marked contrast to sections of the public, whom officials accused, were shying away from PCR tests, not wearing facemasks, or taking other precautions. This was their explanation for the rapid rise in coronavirus cases, disturbing enough, countrywide.
Unrest in prisons
Senaka Perera, Attorney-at-law and Chairman of the Committee for Protecting Rights of Prisoners, told the Sunday Times, "Even though 11 prison inmates were killed, only the names of two inmates have been released. There has been no post-mortem carried out.
"The two names are Alankara Dewage Ajith and Sampath Kumara Subasinghe. The parents of the Mahara prison inmates do notknow whether their sons who are imprisoned are living or dead. One inmate's wife also lodged a complaint at the Human Rights Commission on Friday that she is denied information about her husband by Mahara prions officials. Government officials, on the other hand, argue that eight of the diseased are infected with COVID-19. Hence their bodies could not be released."
In the wake of the ongoing intensified 'information warfare' waged by influential sections of the government and their detractors, one is not able to discern all the facts. This does project an unfavourable situation for the government whose main battlefront so far has been to fight the rapid spread of the Covid-19 pandemic.
Another reality — there has been unrest in the overcrowded prisons in the country for many months now. The government's drive against drug abuse led to an explosion in the number of prisoners. Added to it was the Police drive against criminals and the underworld. Attorney General Dappula de Livera directed that measures be taken to reduce the number of remand prisoners by allowing bail.
The fact that no other steps have been taken with regard to ameliorating conditions in the prisons angered President Gotabaya Rajapaksa. This week, he removed Sudarshini Fernandopulle, as State Minister of Prison Reforms and Prisoners Rehabilitation. In her place, he appointed Lohan Ratwatte (Kandy district MP) as the new Minister. He is the son of the late retired Lt. Col. Anuruddha Ratwatte, onetime Deputy Minister of Defence. Lohan Ratwatte visited his Ministry on Friday. Prison officials screened for his view a brief video that showed two factions of inmates fighting with each other using poles. It had been videoed on Monday at daytime, after the main clashes had ended. Some pro-government media outlets also gave wide play to this footage to make the point that the clashes were among inmates. Ratwatte also insisted that no one died of gunfire.
However, Ms Fernandopulle was assigned a new portfolio – State Minister for Primary Health Care, Infectious Diseases and Prevention of Covid-19.
A presidential media division website said, "With the spread of COVID-19, the President decided that a policy and a practical mechanism should be put in place to pre-emptively identify and control the spread of pandemics." This is the first time a State Minister has been placed in charge of controlling the spread of the pandemic. It signalled that the fast-spreading deadly virus needed more political leadership. This task earlier fell on Health Minister Pavithra Wanniararchchi. She made front-page news this week by swallowing a dose of Kasaya (an Ayurvedic concoction), said to be a miracle cure for coronavirus. Earlier, she also dropped 'charmed' clay pots into rivers from bridges on the advice of faith healer Eliyantha White, so coronavirus would vanish from Sri Lanka.
The official account
An official account of the Mahara mayhem came from Chandana Ekanayake, Commissioner of Prisons (Operations) at a news conference last Tuesday. Also taking part in the event was Ajith Rohana, DIG, the spokesperson for the Police.
Ekanayake said there were over 2,700 prisoners. Around 1,600 "had gone on the rampage when an early dinner was being served in keeping with health guidelines. They were demanding PCR tests on them." The rioters, he said, had tried to escape through the main gate. Prison staff fired rubber bullets but could not contain the situation. He claimed that the rioters had taken tablets meant for mental patients and added that there were 188 Covid-19 positive patients among the rioters.
Ekanayake added: "The Chief Jailor and some sectional heads in the prison including those dealing with security spoke to some of the rioters. Even after their demand for PCR tests was agreed upon, some of the rioters surrounded the officers, hurled stones, and attacked them. The officials were forced to retreat. The rioters attacked the gate and tried to escape. Some raided the Prison hospital and took all the medicine meant for mentally ill patients. There were claims that there were 21,000 tablets though it is not clear whether they were all of the same variety or different ones. This aggravated their behaviour. They were even fighting among themselves. We were then compelled to use force to bring the situation under control. Even on Monday night, some tried to escape. Two Prison officers, who were taken hostage, have also been severely injured."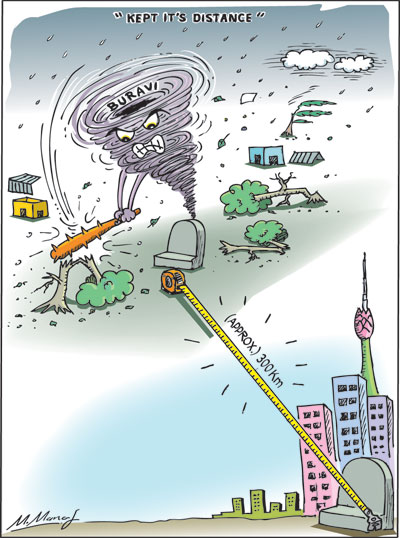 Armed units of the Police commando arm, the Special Task Force (STF) and other Police personnel were hurriedly deployed on Monday night. DIG Ajith Rohana claimed at the news conference that of the 106 (the figure then known) who had received injuries, 80 were victims of clashes among themselves. He also claimed that only 26 received gunshot injuries. He revealed that following the incidents, the dead and the injured were removed to the Ragama Hospital. Those who had received bail from courts (waiting for the end of a quarantine period) and infected inmates were moved to the Welikade Prison leaving 2,400 remainingat Mahara Prison.
The sequence, if accurate, makes clear that for whatever reason, Prison officials were unable to contain the uprising. One possible cause could be that they were outnumbered. Thus, the summons to the STF and the Police. The fact that they opened fire makes further clear that they too could not contain the situation. The question therefore remains whether the use of strong force, which eventually contained the crisis, is the cause of its exacerbation. This aspect is significant for many reasons. The main question is who gives the orders to shoot? Could it not have been the last resort? Does it also not show that there is no centralised apparatus to take control of such a situation and direct operations instead of allowing those on the ground to take drastic decisions?  Thus, they were forced to open fire. Of course, different theories and arguably in cohesive arguments are now being trotted out.
Some of the prisoners housed there were drug kingpins. One such case is the brother of a drug-lord identified as Sudda . He was hacked to death months earlier. The brother, now head of the empire, was in remand for possessing drugs. Another is a Vadey (fried lentils and coconut) seller who is facing murder charges after he stabbed a person at a musical show. That there were now 2,400 at a prison which held only an upper limit of a 1,000 from 2005 to 2008 has not occurred to anyone.
Yet, the vast majority of those at the Mahara prison were short-term convicted prisoners. They fall into three broad categories – Recidivist Re-convicted Prisoners (RRCs) — those who have been convicted more than two times. It is mostly they who are tasked to carry out cleaning and kitchen duties due to good behaviour. The second are remand prisoners who have cases pending at Gampaha, Attanagalla, Pugoda, Kadawatha and Wattala courts. The third are the RRCs who have been convicted for longer period. Understaffed, prison officers have been badly handicapped in following health guidelines. They have limited prison visits by the next of kin of inmates, denied them home-made food for remand prisoners and adopted other measures. "Ensuring PCR tests are carried out on every prisoner is not within their responsibility," a high-ranking prison official, who did not wish to be named, declared.
"If the claims that a large haul of tablets prescribed for mental patients were found, and later consumed by the prisoners is accurate, then the medical officer responsible for storing them should explain. Usually, a small number of prisoners, he said, who are found to have mental disabilities. It is on an average of 25 to 30 inmates." He said, "In most cases, we normally take them to the Welikade Prison hospital. We arrange a consultation with a visiting psychiatrist and obtain treatment for them. If by some chance, he refers the inmate to a specialist, we take them to the General Hospital. There are also instances when we take them to the Mental Hospital in Angoda. There, after treatment, a board at the hospital evaluates his or her condition and sends the inmate back to us."
The official went on to say, "If the mentally ill prisoner is a remanded person, after he or she is well, we produce the prisoner before courts with the report from the Mental Hospital.  If it is a convicted prisoner, he would be sent to serve the rest of his term in prison. There is no mechanism in the prisons system to treat people with mental disorders; therefore, it is hard to believe that there were such high amounts of medication given to mentally unwell persons within a prison hospital. I believe that the ugly situation in Mahara prison was the result of a sudden outburst of anger. The prisoners were stressed over the prevailing spread of Covid-19. However, I would not rule out that this was a planned attack. When one prisoner is out of control, the staff can control him. When a large number break the doors to their cells, it is a different case. The first priority is to keep the prisoners from escaping."
On Tuesday morning, there were sombre scenes on the roads outside the Mahara Prison. Police had barricaded the area. Fathers, mothers and the next of kin wept, some falling on the ground and beating their chests, seeking the where abouts of their children, relatives and even friends. Most did not receive their answers that Tuesday and were shunting between the Ragama Hospital and outside the Mahara prison. That was a blow to the government's image since it won the Mahara electorate convincingly at the August parliamentary elections by winning nearly 70% of the votes. Here are the results: SLPP 76,227 (69.41 per cent), SJB 21,287 (19.38 per cent) and Jathika Jana Balawegaya -5,789 (5.27 Per cent).
The newly appointed Minister of Public Security, retired Rear Admiral Sarath Weerasekera told the Sunday Times, "A team of Criminal Investigation Department (CID) detectives are now carrying out two separate investigations. One is to ascertain who instigated the attack and whether it was part of a move to sabotage the work of the government. The other is how a stock of pills, used on mental patients, came to be stored in the Mahara prison hospital." The Public Security Minister also claimed that no prisoner died due to the shooting. They were shot on their hands and feet. Postmortems, he said, had revealed that they died due to clashes among themselves. The pills, he claimed, were so strong that the inmates were roused to draw blood of other inmates.
The ongoing committee stage of the budget debate also saw the expression of many other views on the catastrophe in Mahara.
Here is a cross section of views that give one an idea of the confusion and distractions caused:
Minister Wimal Weerawansa:  "I have privately found out some information.  This is not because of an overcrowding of inmates. According to intelligence information, it is revealed that at the Welikada prison there was an associate of "Samayan (who was killed earlier)" identified as Chaturanga. He and a group of his supporters used a dangerous drug pill known as 'Sarath." This drug is also known as "Reverse pill."
"When that pill is taken, the person who is under its influence needs to see the blood of another. They tested it and then wanted to distribute it among many inmates to create a situation where the inmates would kill one another. This was done by a group of powerful prisoners who engaged in drug dealing but was unable to carry out their business. They are the ones who directed Chaturnaga. The intelligence learnt of this and sent Chaturanaga to another prison along with some who were involved in this. As a result, they were able to stop this from happening at Welikada prison. However, unfortunately the back- up plan of that was initiated at Mahara prison. This is not an overcrowding issue. This took place as it was planned. This was done to create a situation where prisoners would kill themselves so they can claim that earlier when Gotabaya Rajapaksa was Defence Secretary this took place, and once again it took place when he is President. Then they can defame his name internationally."
Minister Weerawansa's remarks do require answers to several especially important questions. However, telephone calls to him went unanswered. The foremost is the action the authorities took on the intelligence information other than transferring Chaturanga out of the Mahara prison. Were the prison officials at the highest level alerted to this drug frenzy and were any preventive measures taken? If indeed it was so, could not the Mahara catastrophe been prevented? Would it not have been better for the government to have publicized the "conspiracy" so the people are warned about it?
Moreover, the Sri Lanka College of Psychiatrists (SLCP) has challenged claims that drugs used for psychiatric practices induce violent behavior in those who consume them. None of the drugs are in any way responsible for violent, aggressive behaviour, they asserted. To the contrary, the SLCP said, the drugs used for psychiatric treatment at the prison hospitals promotes calmness and causes mild drowsiness.
Sajith Premadasa, Leader of the Opposition: A COVID-19 cluster has been created at the Mahara prison. It was the cause for the uprising at the prison and the shooting had taken place. We learnt that the ministry has planned to carry out an investigation headed by the ministry secretary; we are not satisfied with this. It should be carried out independently.
"Even if people live as civilians or as prisoners, the government is bound to protect them. They must look after their health. How did a cluster come about at the Mahara prison? What kind of measures would be taken to avoid such a thing from happening in other prisons? What is the Health Ministry's actions to mitigate the situation? If measures were taken why did they failed?"
"We all know the prisons are overcrowded. What action did the health and prison authorities take?"
A more studied speech was made by Anura Kumara Dissanayake, Leader of the Jathika Jana Balavegaya (JJB). He said, "Some say prisoners said that they tried to bust the gates and escape. Some say they used drug pill (Reverse pill). We need to know the truth of what happened; therefore, we should investigate and find out.
"We learnt that the prisoners were stressed and restless as COVID-19 cases were found among them. According to former minister on Prisons (Sudarshani Fernandopulle), there are 1098 prisoners positive with COVID-19. According to August 2020 statistics there is overcrowding at the prisons. When there should be 11,792 prisoners, there are more than 28,750 inmates at prisons. Among them about 20,000 are remand prisoners. Even though they say these are prisoners who are facing drug charges, 80 present of the inmates at Mahara Prison are remand prisoners. They are not convicted as criminals by any court.
"Even if this is so, no one has the right to murder a criminal. They are trying to justify their action claiming these were drug users and drug transporters. Out of the 48 admitted to (Ragama) hospital, 38 were identified as positive. This shows that 70 per cent of the inmates were COVID-19 positive. The overcrowding of prisons is causing the spread of the virus; the prisons have failed to follow the WHO health guidelines.
"Apart from that, the court cases have been delayed due to the COVID-19 pandemic. Therefore, their remand time has increased and forced inmates to be in prison. This has agitated them. There were no cases heard for the past eleven11 months. Persons who were remanded for two months continue to remain. Some remand persons were imprisoned for longer than their jail term.
"The Mahara prison also had COVID-19 patients and one inmate died due to COVID on November 22. When there are over 200 to 300 inmates crowded into halls and are forced to use a few toilets, we do not need to stress that such illnesses would spread. The inmates have repeatedly asked to carry out PCR tests and set up a mechanism to keep them safe from other COVID-19 positive cases. The violent outburst of prisoners came to be as a result of the prison authorities not taking any action. However, trying to shoot inmates who are under government custody to resolve the issue is an awfully bad action.
"I expect answers for these quarries from the minister in charge.
Will there be an investigation regarding the killing of prisoners? If so will the outcome of the investigation be presented to parliament?
What are the measures taken to ensure the safety of the prisoners and what are the measures taken to prevent such situation taking place again? Has the government identified the reasons for the Mahara prison clash? What are they? If the government has learned the reason for the clash what are the measures taken to resolve those matters?
Will the government take measures to quickly take PCR tests? When COVID-19 positive patients are identified, would they be kept separated and maintain distance from other inmates. Will they be placed in separate places? What is the action plan to curb COVID-19 in prisons?
What are the measures taken to stop overcrowding in prisons? "According to the Penal Code a post-mortem examination must be done regarding every death. The post-mortem examination of the 9 deaths must be done and the reports' content must be revelled. Will the bodies be handed over to the family members of the diseased? The parents have right to know how they were killed and what actually happened. We are expecting answers for these.
"The Mahara prison had a food shortage. Those in the remand prisons used to get food from their homes but due to the Covid-19 pandemic, this was stopped. The quality of their food dropped since the kitchen had to cater to those inmates who were in remand custody too. They were upset over their health, well-being, and food. When they are restless, they react, that is human nature. A government is there to foresee such situations, which could also happen at other prisons."
Responding to the issues raised, the then Minister of Prison Reforms and Prisoners' Rehabilitation, Sudarshani Fernandopulle replied: "First protests began at the Boossa prison and then from the old Bogambara prison. Then it came to Welikade, Kalutara and Weerawila prisons. Inmates there too staged protests. This was like a wave.
"In keeping with the government's policy of eradicating the use of illegal drugs, there were more raids. As a result, a large number of people who sold and transported drugs were arrested. Though there is space for 11.000 people there are about 32,000 persons held.  We are overcrowded. As we learned from the COVID-19 second wave, we had a special programme with the Health Ministry. We stopped outsiders coming into the prisons. We restricted taking food and goods into prisons.
"We limited bringing prisoners to courts; we used technology as Skype to carry out court matters. On October 27, the first COVID positive patient was found at the Welikada prison. The medicine distributor of the prison was the person first found positive. We also had a special programme to quarantine remand prisoners at the Pallansena prison and the old Bogambara prison as there was an overcrowding issue.
"When the inmates became COVID positive, we were ready to have PCR tests. Therefore, we sent the patients at the Walikada prison hospital to the Mahara Prison. Up to November 30, there were 1099 inmates who tested positive for COVID-19. Breakdown: Welikade 386, Magazine prison 46, Colombo remand prison 157, Mahara 198, Kuruvita 32 and Old Bogamabara 175.
"We have sent the first group of COVID-19 positive inmates to the Welikanda hospital; we took some inmates to the Polonnaruwa and Gallalla hospitals. We sent some to the Kandakadu drug rehabilitation centre. We learnt that the COVID positive cases were first reported from the female inmates. We also provided the necessary medicine for the COVID positive inmates. We even sent a specialist doctor to the Welikada prison hospital.
"To stop overcrowding of prisons, we also had talks with the Justice Minister to create a work plan to grant bail to persons who had used less than two miligrams of drugs The President too gave a pardon to 600 inmates who had committed petty offences and were imprisoned as they were unable to pay fines. Once again phones are found in prisons as checks have ceased at prisons due to the pandemic.
"There was huge damage to the prison buildings at Mahara. The office complex which held records has been burnt down. The situation is now under control. We will look into the matter and find out the cause. We too need to know what happened. Therefore, we would have a ministry-led inquiry and an independent committee inquiry as the opposition leader suggested. We will also hand over the probe to the CID."
The twelve-man CID investigation team, now raised to 20, has its work almost cut out. Two Cabinet ministers and the Police spokesperson have said that the main focal points of the inquiry are on who instigated the attacks and whether the frenzy pill that causes thirst for blood had reportedly caused the chaos. Adding to those voices was Justice Minister, Ali Sabry. "Video footage indicates the Mahara incidents were triggered by a clash between two groups," he claimed in Parliament.
An aspect that has gone unnoticed in the melee is the keen interest shown by western governments and their diplomatic missions in Colombo. They have been busy gathering detailed information, in their perception, to what degree human rights have been violated by the incidents. With moves by a western country to move a fresh resolution on Sri Lanka at the UN Human Rights Council in Geneva, in March, next year, it would be the government's responsibility to ensure that a thorough and credible investigation into the Mahara prison catastrophe is conducted. A failure can become a costly mistake.