Medvedev wins ATP Finals
ATP Tennis survived 2020
View(s):
In the calibre of being the number one in men's professional tennis again from Russia, Daniil Medvedev could be the man, the winner of the ATP finals this year. The last Russian player with this level of ability and prominence was Marat Safin.
The first Russian to make a mark in the global top 10 tennis was Alex Metreveli, a Georgian in the Soviet era. He was a Wimbledon finalist. After 1990, that is Russia, a string world beaters appeared. Their women were domineering and flamboyant, providing another flavour to the white attired sport of tennis. Names like Anna Kournikova [now married to Enrique Iglesias], Maria Sharapova and Kuznetsova were also glamourous.
The strait of Russian players was the enduring stroke making ability. Somewhat similar to the string of players from Sweden in the 70's and early eighties. Medvedev has this and much more. He delivers speed and control to hit winners, all he needs is an extra fraction of a second. His 6'6'' frame covers court very well to support the match management and his abundant sports intelligence. At Medvedev's best, he exhibits Federer / Sampras ease in performance. This year was his best.
Any definition of sports-intelligence is a vain effort. The variants are too many in competitive sports to be definitive on this. An experience eyes will sense and pick a smart player. Right now, Daniil Medvedev is carrying it and used it to beat Nadal, Djokovic and Thiem in a single go, in London. Medvedev confessed winning London ATP 2020 finals was very tough on him. [Thiem too beat Nadal and Djokovic in London].
Brain powered snatch game
Often Medvedev loses the first set, his second set is a calculated survival play providing an answer to every tactical variation of the opponents. Often in middle of the second, his opponents are depleted of their tactical play and their physical energy too.
Often in tough matches Medvedev wins the second set in photo-finish tie breaker. A snatch technique often seen in all clay court specialists. Medvedev has done this time and again. His third set game is a model that will be followed by many in the future. If you are a tennis player watch him play the third set repeatedly. It exhibits canny utility of energy, tactics, playing to compile a game with all the variation tennis permits.
French clay court development
Medvedev is from Moscow, was stationed in Antibes in a French tennis academy. [he was studying applied economics and commerce in Moscow institute, stopped it to become professional player in 2014] Medvedev achieved the ranking of 4 in 2019 in singles and 170 in doubles. Reached the US-Open finals this year. At 24 years, physically he has all the advantages tennis requires with perfect balance. His court sensing and orientation are in par with the best the world has seen. Winners come off him even when he is well outside the side lines of the court. Lot more is coming from him in the near future.
2020 ATP Management
This was not an easy year for sports management. With virus spreading, spectatorship vanishing, big stadium arena seats worried the sponsors and were scrapping the bottom of their kitty to survive. Health authorities had no choice but to be very strict. ATP's biggest challenge was to take players from one location to another with strict compulsory quarantine procedures. TV coverage was a blessing but this too need travelling players.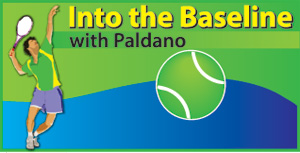 The next big event is the Australian Open, a grand slam. Last year it escaped the lock-down and is very doubtful, it will be allowed in January of 2021.
ATP Ranking
The ranking works on the number of points a player earns during one calendar year. Some players have played 28 events and others far less due to travel restrictions this year. ATP ranking method uses 18 events average to do their ranking. This was maintained this year too.
Even with many disadvantages, ATP concluded a praise worthy schedule in 2020. However, it is forecasted 2021 to be even more difficult. The only salvation is that the medical science could provide more than one good vaccine by late January 2021.
End of an era?
Djokovic, Nadal and Federer era; they stemmed more than a glorious decade. All of them in their thirties and are subjected to the natural progression. Professional circuit is very tiring and burns the nerves incessantly while in it. Game wise tactical proficiency, delivering, handling speed were their forte. The vibrancy of their game contributed to the growth of tennis interest in the last 15 years.
In any top ten ranked players encounter, differences are microscopic or none. Playing-form of the day will decide the fate of such matches. Simple precautions to avoid unforced errors, such as not changing direction unless time permits, could decide the match outcome. With mere fraction of a second available between shots and number of shots in a rally averaging 11, brain power and the ability to take stress are an ever present companion in professional tennis. Federer, Djokovich and Nadal took tennis to another level.
Good Bye London and
hello Turin
ATP finals 2020, was the last in London. From next year it will be in Turin, Italy.
 —George Paldano, Former int. player; Accredited Coach of German Tennis Federation; National coach Brunei and Sri Lanka, coached ATP, WTA and ITF top 200 ranked players, Davis-Cup, Federation-Cup coach. ———- geodano2015@gmail.com