Play your way to mental and physical well being
View(s):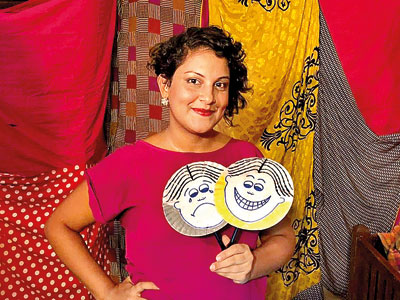 Founder of Power of Play, Sulochana Dissanayake brings her unique brand of magic to the online medium
Anyone who has sat in the audience at one of Power of Play's extraordinary puppet shows, will testify that it is a totally mesmerizing experience. In the skilled hands of the company's puppeteers, folk tales, home truths and uncomfortable issues all come to life, in a way that is vivid, transformative and accessible to both children and adults alike.
Since its' launch nearly ten years ago, Power of Play has found its way into thousands of lives be it via corporate training programmes, workshops and performances for children and teenagers, or their groundbreaking issue based theatre for communities.
Today, Company Founder Sulochana Dissanayake, has moved into the online medium, with programmes that have been designed to train and teach, but also to uplift and strengthen, nurturing resilience and prioritizing mental wellbeing
The company has also launched its second Zoom series for children aged 1-12 years. Presented in English and Sinhala, the workshops provide parents who are working from home with an excellent resource, creating a stimulating and educational space the programmes are already proving popular. Participants can register for the childrens' Zoom sessions on https://www.powerofplay.lk/zoom.php
Find out more information at www.powerofplay.lk