An Education Evolution Story
View(s):

For more than 70 years, Australia has shared its world-class education system. Australia's knowledge-driven international engagement, has driven innovation and collaboration that has contributed to generating cultural and economic benefits to an increasingly globalised and technologically-connected world. We've established a high-quality, inter-connected international education ecosystem between governments and providers, that supply an enviable range of education services.

Australia's curriculum, training and expertise are delivered through a diverse range of modes. We now offer more ways to engage in an Australian education than just the onshore experience in Australia. Sri Lankan students can choose to study with an Australian provider in Australia or Sri Lanka, and/or study an Australian-designed programme online, and/or study via an Australian digital platform. More than 1,400 online Australian education providers are meeting the increasing demand for an Australian education, including for job-ready micro-credentials, short industry-specific courses and executive education.

We now refer to 'Study Australia' rather 'Study in Australia' in describing the current chapter in our education story – a story that continues to evolve to best meet the changing needs of students for their future employment.

Study Australia reflects all parts of our education system and all providers.  It encompasses all three pillars of delivery – onshore (in Australia), transnational (in Sri Lanka) and online (globally).

Study Australia more accurately reflects current realities. It ensures recognition of future educational opportunities that will attract investment in knowledge and innovation services. Study Australia embraces all Australian education providers as they expand their world-class flexible programmes and international partnerships to meet ever-changing student and business needs.
For Sri Lanka, Study Australia renews Australia's commitment as a trusted education partner and global leader in the provision of innovative and job-ready world-class education services. People, place and product remain the key focus of Australia's education in Sri Lanka.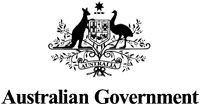 People
Study Australia provides a cycle of learning experience to all Sri Lankan students that is above and beyond a mere paper qualification. All students, whether in Australia, in Sri Lanka and/or online, are offered competitive global skills, knowledge, perspectives and experience needed to expand horizons and achieve personal and professional success. Our multicultural community enables Australian education providers to understand the Sri Lankan context and to celebrate cultural diversity.
Further, gaining an Australian academic qualification is now more convenient for Sri Lankan students wherever they are based, including through gaining access to world-class academics, researchers and industry representatives through online student communities and digital learning systems.
Place
Sri Lankan students now have a greater opportunity to engage under Study Australia in their native country itself. Over 25 Australian education providers offer an in-Sri Lanka education experience through either dedicated campuses or strategic partnerships with Sri Lankan educational institutions. Sri Lankan students can choose from a wide-spectrum of offerings, including Australian secondary education, vocational education, university education and postgraduate courses to complete fully or partly in Sri Lanka.
Sri Lankan students can also enrol for online Australian learning programmes through flexible online facilities. Advancements in technology means that studying online gives all students access to classes and seminars, participation in live-streaming of classes and seminars, and one-on-one communications with academics and other students. Online learning programmes are well equipped to serve students, with the infrastructure to collaborate with peers, share documents and videos, conduct presentations, submit assignments, and sit for exams. Students can also enjoy the convenience and flexibility provided by online learning through downloadable recordings and 24/7 library access.
The same focus on quality of education and work-readiness in international and local labour markets remains, irrespective of whether an Australian education is obtained in Sri Lanka, in Australia or online. Under Study Australia, all successful Australian education graduates receive academic qualifications that continues the long tradition of global recognition.
Product
Study Australia offers a Sri Lankan student a broad choice of study programmes across a wide-range of disciplines and platforms. Programme curriculums are designed in close consultation with academic and industry leaders, to ensure that the knowledge imparted and skills developed match the requirements for employment. Programme content accordingly reflects industry practices, and develops each students' broader skill set, including entrepreneurial thinking, communications and networking. Work experience is an integral part of many Australian academic programmes to ensure that a graduate acquires practical industry experience to be work-ready from the start of their new career.
Australian education is of the highest quality across all disciplines of study. Every Australian education provider holds an accreditation that ensures delivery of the highest standards of teaching and learning. You can be assured that every course offered by an Australian university education, vocational education and training provider, foundation college, ELICOS provider or school has undergone and passed the Australian Government's strict quality assurance standards.
For inquiries contact Mr Kanishka Padidilian, Director Education, Austrade via Kanishka.padidilian@austrade.gov.au