A year's progress, or lack thereof
View(s):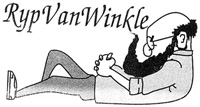 My dear Gota maamey,
I thought I must write to you when I realised that you have already completed one year in office. Why, it seems like yesterday you were battling it out with young Sajith, although it turned out to be not much of a contest at all. Time has gone fast, perhaps accelerated by this pandemic.
For someone who had never been a politician, it has been a challenging year for you, Gota maamey. Not only did you have to deal with the usual political issues that come up from time to time, you also had to deal with this deadly virus – and even seasoned politicians around the world found that difficult.
Although you were not a politician, you are one now whether you like it or not. That shouldn't be a problem because the political hurdles you faced – winning the general election, getting a two-thirds majority and passing the 20th Amendment to the Constitution – have all been overcome with ease.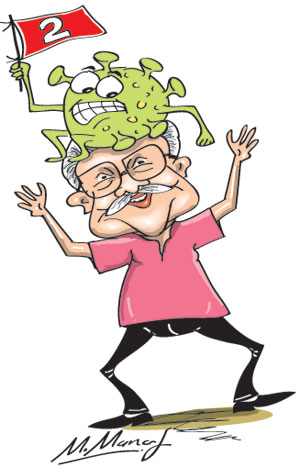 You wanted to hold the general election as early as possible. However, the coronavirus intervened and Maco and his commission took matters into their hands – and you could do nothing about it because they were independent. Little wonder then that you wanted that independence squashed!
Still, you were lucky. The Greens and Sajith were going their separate ways. This meant that you were assured of victory. Besides, the pandemic meant that Sajith didn't really get a chance to launch a decent campaign for his little-known telephone outfit – like the 'pohottuwa' was able to a while ago.
The 'pohottuwa' fell a few seats short of a two-thirds majority. That didn't matter because Basil maama was at hand to do his usual deals and ensure that you had the numbers – even if it meant getting the votes of parties which belonged to communities which were lambasted in your election campaign.
The icing on the cake was that lady Diana crossing over after being appointed from Sajith's National List. That was a masterstroke from Basil maama. Young Sajith would have realised that there are no permanent friends or enemies in politics, only permanent interests, though he learnt that the hard way.
With such astute moves, the two-thirds majority was ensured and so was the passage of the 20th Amendment to the Constitution. Now, Gota maamey, you have all the power you need and more, so you can do as you please. That also means that when things go wrong, people will blame only you.
For instance, take this issue about the pandemic. When it first appeared, we heard you saying that shutting down the country was out of the question, as the country was not shut down when dozens died during the Eelam war. However, saner counsel prevailed and the country was indeed shut down.
That way, we escaped a massive 'first wave' when the rest of the world was reeling from its effects. Now however, a 'second wave' has hit us and we are not sure whether the right steps are being taken. Worse still, no one seems to know who is in charge of directing the battle against the pandemic.
Officially, it seems as if the Army Chief is also the chief in charge of fighting the pandemic. Still, there are mixed messages about curfews, vaccines, quarantine and lockdowns emerging from different people – and the average citizen is utterly confused about what they should do and should not do.
The Army Chief is a 'war hero' and a highly respected officer, but isn't this battle against the coronavirus too serious a matter to be left to Generals alone, Gota maamey? And it doesn't help when the Health Minister and other ministers are seen dashing pots of water into rivers, seeking divine help.
To put this in perspective, you are having a commission to probe why your predecessors ignored the advice of intelligence experts before the Easter bombings. Well, some can accuse you of ignoring the advice of medical experts about the pandemic – and this could cost much more than 250 lives.
The other disappointing issue at the end of one year, Gota maamey, is that the same rascals who surrounded Mahinda maama appear to surround you now, at least in Parliament – and their behaviour is not much different now. I hope you realise that if no changes are made, history often repeats itself.
We also feel that the wheels of justice are turning differently now. They are turning very fast to acquit those who were accused during Mahinda maama's time. They are also turning very fast to charge those of the previous regime. With the 20th Amendment in force, is even justice trying to please you?
Gota maamey, you were elected a year ago to change the 'system'. Many thought that with your track record of meeting targets and achieving your objectives and not being a politician, you could do so. Now, we are not so sure – but we are happy to give you four more years to prove yourself.
Yours truly,
Punchi Putha
PS: We heard you are reshuffling the Cabinet soon. We hope you will take care of Cheerio Sirisena. He may sound silly but don't ever underestimate him. He did what even Prabhakaran tried to do but couldn't do: he single-handedly destroyed the two major political parties in the country in five years!