SLC look for 'positives'
View(s):

The Lanka Premier League (LPL), which will kick-off in four days, turned out to be a newsmaker machine during the weeks preceding the opening ceremony on November 26 than it could be for the 21-day tournament.

As many in Sri Lanka expected, the LPL had more negatives running up to where it is now, but the organisers of the inaugural Twenty20 cricket extravaganza – Innovative Production Group (IPG) and Sri Lanka Cricket (SLC) – stand firm optimistically expecting the 'positives' to come by.

Yet, the upcoming competition, fought for a single crown among five franchises at one venue from November 26 to December 16, technically will not be the first of its kind in Sri Lanka, as SLC had experimented and failed conducting a one-off Sri Lanka Premier League (SLPL) in 2012. Eight years later, comes in LPL with the intention of making a lasting impression.

Unlike the SLPL, where seven teams were in contention based on provinces of Sri Lanka, the LPL will have five teams based on cities. In 2012, the seven teams in action were Basnahira Cricket Dundee (Western), Kandurata Warriors (Central), Neganahira Nagas (Eastern), Ruhunu Royals (Southern), Uthura Rudras (Northern), Uva Next (Uva) and Wayamba United (North Western), while two provinces (North Central and Sabaragamuwa) did not have teams.

The teams that will be in action at the inaugural LPL are Colombo Kings, Dambulla Vikings, Galle Gladiators, Jaffna Stallions and Kandy Tuskers. Finalising the team lists are still under process due to last minute withdrawal of players and officials due to various reasons.

Set to start after several delays

The inauguration of the LPL did not happen as expected with many reasons coming across its scheduled timings. Earlier Sri Lanka's international commitments played a vital role in slotting the competition to a suitable time frame. In addition the ongoing COVID-19 pandemic, which has affected the world in a humongous way, stood as one of the main reasons for constant delays and postponements.

Though arrangements were in place for months, the organisers were finally given the green light by the government to go ahead on November 5. The blueprint for the tournament was drawn earlier this year, and was originally scheduled to be held during the second quarter of the year, was pushed back to August 28. The dates were then changed several times, after health authorities gave strict quarantine guidelines to follow.

The tournament was moved twice in November – 14 and 21 – and was finally fixed to the now-finalised date – November 26, with the organisers agreeing to follow the strict recommendations implied by the health authorities after the outbreak of the second wave of the pandemic. The similar fate was experienced when the organisers had to postpone the player draft more than twice, before conducting it via zoom technology on October 19.

Despite invariable delays from time to time, the official logo of the LPL was unveiled by the event rights holder, IPG on October 17, followed by an assurance by its CEO, Anil Mohan, to "conduct a long running competition with many followers".

IPG yet to pay guarantee fees to SLC

IPG, a sports broadcast entity who has covered two events Sri Lanka was part of – the Nidahas Trophy in 2018 followed by the T20 Series to Pakistan in 2019, are the official rights holder of LPL up to 2024. The agreement with SLC will allow IPG the rights for franchises, global media, on-ground sponsorship and event production, which covers the most important segments of the LPL.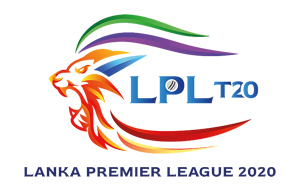 With SLC failing to ignite the T20 league after abandoning its own SLPL since 2013, the LPL was also deemed to be a failure by many cricket followers, mainly local. And even the process of organising LPL was delayed several times with the health restrictions that were tightened after a second outbreak in Sri Lanka.
SLC would be richer by US$ 10 million over the next five years through its agreement with IPG on the LPL, with a guaranteed annual income of US$ 1.92 million during the first two installments and an enhanced payment during the three remaining years according to the agreement entered between the two entities. But the agreed rights fees was delayed by the IPG and the payment was way overdue even by mid-October. The Sunday Times exclusively reported recently that IPG had defaulted the payment, to which it responded by providing a bank guarantee that would enable SLC to encash within 24 hours. SLC later agreed to accept the bank guarantee, which would be encashed on the opening day of the tournament.
Arjuna questions integrity
With that background even former ICC World Cup winning captain Arjuna Ranatunga had questioned the integrity and transparency of the competition in a letter addressed to the Minister of Sports, Namal Rajapaksa. The letter dated November 16, explains the state to where Sri Lanka skimmed during the recent years and falling into ICC's anti-corruption radar and raises questions if the ICC has sanctioned the LPL, if so will it be monitored by the ICC Anti-Corruption Unit, if the players enter into contracts via SLC or franchises, if SLC is in a position to take authority and responsibility of the competition, and the evaluation SLC has done from its end to explore the backgrounds of the franchise owners.
ICC, meanwhile, has explained its stance by stating that the LPL should be sanctioned by the SLC and not the global body and "due diligence of the owners and sponsors is the responsibility of the Tournament Director (from SLC) and the event company IPG".
A top official of ICC responded further: "ICC Integrity Unit is providing two advisors to the event but the responsibility for anti corruption remains with the SLC Anti Corruption Unit. The organisers contract Match Officials, the ICC only give a NOC (No Objection Certificate) to those on its own panels."
TV broadcasters announced
Meanwhile IPG on Friday confirmed that Sony Pictures Networks (SPN), Sky Sports and PTV have secured the rights to broadcast the LPL while Independent Television Network (ITN) have secured the rights to telecast matches in Sri Lanka.
Through this the LPL will reach India, Bangladesh, Afghanistan, Nepal, Bhutan, Maldives, Pakistan, Europe, Americas and the Pacific Nations, despite high-profile player withdrawals taking place during the week.
The LPL would be the tenth franchise-based T20 competition to be played globally and SLC would be the last among the ICC Full Membership to inaugurate such a contest. Other countries have established its own T20 league to an unmovable state, though the same band of players globetrot as professional cricketers to take part in these competitions held at different parts in the world through a calendar year.
The level of enthusiasm Sri Lanka could generate, for being late to establish its own league, would make the LPL a venture hard to sustain. In addition, with the COVID-19 pandemic dominating the whole world and the day-to-day activities, Sri Lanka would have to walk the extra mile to convince those involved with other well-established leagues coming in as competitors.
With a bitter past of SLPL, which virtually had no reason to fail eight years ago, in establishing a brand name of its own that would have been nine years old by now, SLC's strength in making crucial and viable decisions at the correct time, comes as an important factor.
However, now that the time has come to almost kick-off the much anticipated LPL, all what the cricket-loving fraternity across Sri Lanka could pin on is the competition being successful in time to come. The LPL will inaugurate this Thursday with the opening ceremony scheduled for 3.30pm at the Mahinda Rajapaksa International Cricket Stadium (MRICS) in Sooriyawewa, Hambantota. The curtain-raiser game will be played between Colombo Kings and Kandy Tuskers at 7.30pm at the same venue.
Match OfficialsThe LPL will feature a highly recognised Match Referee Panel and an Umpiring Panel to officiate in the League, consisting of Chief ICC Match Referee, Ranjan Madugalle and ICC Elite Panel Umpire Kumar Dharmasena.

Madugalle will be joined by Graeme Labrooy and Wendell Labrooy, who are members of the International Panel of ICC Match Referees to officiate in the LPL. Manoj Mendis, a First Class Match Referee of Sri Lanka too will join the Panel of LPL Match Referees.

Kumar Dharmasena will be a part of the 11 member LPL umpiring panel. Dharmasena will be joined by Ruchira Palliyaguruge, Raveendra Wimalasiri, Lyndon Hannibal, and Prageeth Rambukwella, who are members of the ICC International Panel of Umpires. Apart from them, Deepal Gunawardena, Hemantha Botheju, Keerthi Bandara, Asanga Jayasuriya, Rohitha Kottahachchi, and Raveendra Kottahachchi will also take up officiating duties.
CommentatorsMike Haysman, Mickey Arthur,
Darren Ganga, Aamir Sohail, Russel Arnold and Roshan Abeysinghe will form the
commentator's panel for the LPL. The six-member panel originally included
former South African batsman Herschelle Gibbs, but he was replaced by Arthur
after taking up the head coach's position
of Colombo Kings.
LPL Schedule
(All matches at MRICS)November 26:
3.30pm: Opening Ceremony
7.30pm: Colombo Kings vs Kandy Tuskers
November 27:
7.30pm: Jaffna Stallions vs Galle Gladiators
November 28:
3.30pm: Kandy Tuskers vs Dambulla Vikings
7.30pm: Galle Gladiators vs Colombo Kings
November 30:
3.30pm: Dambulla Vikings vs Jaffna Stallions
7.30pm: Kandy Tuskers vs Galle Gladiators
December 1:
3.30pm: Colombo Kings vs Dambulla Vikings
7.30pm: Jaffna Stallions vs Kandy Tuskers
December 3:
3.30pm: Galle Gladiators vs Jaffna Stallions
7.30pm: Dambulla Vikings vs Kandy Tuskers
December 4:
7.30pm: Colombo Kings vs Jaffna Stallions
December 5:
3.30pm: Dambulla Vikings vs Galle Gladiators
7.30pm: Kandy Kings vs Colombo Tuskers
December 7:
3.30pm: Colombo Kings vs Galle Gladiators
7.30pm: Jaffna Stallions vs Dambulla Vikings
December 9:
3.30pm: Kandy Tuskers vs Jaffna Stallions
7.30pm: Galle Gladiators vs Dambulla Vikings
December 10:
3.30pm: Jaffna Stallions vs Colombo Kings
7.30pm: Galle Gladiators vs Kandy Tuskers
December 11:
7.30pm: Dambulla Vikings vs Colombo Kings
December 13:
Semi-final 1 at 7.30pm
December 14:
Semi-final 2 at 7.30pm
December 16:
Final at 7.30pm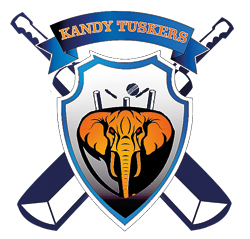 Kandy Tuskers
Owner: The franchise announced that Indian actor and film producer Sohail Khan bought the side, but reports say that they are in a hunt for more investors as owning partners.
Kandy Tuskers will be led by Kusal Janith Perera with former Sri Lanka captain Hashan Tillakaratne being appointed as head coach. 'Universal Boss' Chris Gayle was among the big names to be drafted into the Kandy Tuskers lineup. But due to an injury he pulled out. A similar fate he experienced in 2012, which prevented him from being part of Uva Next in the SLPL. England's Liam Plunkett and Pakistan's Wahab Riaz too will miss the inaugural LPL due to national duty.
But their absence will be befitted by the inclusion of Indians Irfan Pathan and Munaf Patel. Pakistan's Sohail Tanvir will bolster the side's bowling attack while Afghanistan's Rahmanullah Gurbaz and Naveen-ul-Haq are also among the overseas players listed. But Tanvir's contribution to the side will be in question, as he was tested positive for COVID-19 following a PCR test.
By late last yesterday Kandy Tuskers have signed up South African speedster Dale Steyn and Zimbabwe batsman Brendan Taylor.
The national caps who are in the list are Priyamal Perera, Seekkuge Prasanna, Asela Gunaratne, Kamindu Mendis, Dilruwan Perera, Kusal Mendis, Nuwan Pradeep and Lasith Embuldeniya. In addition youngsters Nishan Madushka, Lahiru Samarakoon and Kavishka Anjula have a very good opportunity to showcase their capabilities, by performing among well known stars, to earn a national call.
However the final list of confirmed players are yet to be determined as changes are taking place every now and then unannounced. Certain franchises also are yet to make official announcements on its final decision with just four days away from the start.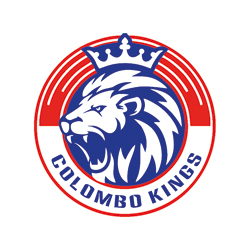 Colombo Kings
Owner: Mr. Murfad Mustafa, an Indian businessman based in Dubai.
Former Sri Lanka skipper Angelo Mathews will lead the side as its icon player. Former Sri Lanka coach Dav Whatmore was set to make his return to the island nation as the head coach of the team, but due to personal reasons the 1996 World Cup winning coach pulled out of the competition. He was replaced by former England cricketer Kabir Ali, but he too was replaced by Herchelle Gibbs, after being tested positive for COVID-19. Among the international stars lined-up originally, South African Faf du Plessis, Mohammad Hafeez of Pakistan and India's Manvinder Bista will not be available. Canadian player Ravinderpal Singh was tested positive for COVID-19 and Andre Russell of West Indies too have been kept under isolation as both travelled in the same flight to Sri Lanka.
The side has a list of foreign players – Laurie Evans and Daniel Bell-Drummond from England, Manpreet Gony from India and Qias Ahmad from Afghanistan. Among the Sri Lanka caps listed are Ashan Priyanjan, Isuru Udana, Thikshila de Silva, Dinesh Chandimal, Dushmantha Chameera, Amila Aponso, Jeffrey Vandersay, Tharindu Kaushal and Dhammika Prasad. Rangana Herath joins the crew as the assistant coach after Chaminda Vaas pulled out.
The franchise has opened its doors to future Sri Lanka prospects Kalana Perera and Himesh Ramanayake. As a left-arm paceman Perera is tipped to take over the role played once by Chaminda Vaas while Ramanayake is another fast bowler who could easily fit into Sri Lanka's bowling attack.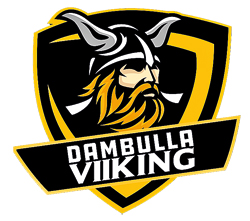 Dambulla Vikings
Owners: Indian actor Sachin J. Joshi, who also owns Gutka and Viking Ventures.
The Dambulla Vikings will be captained by former Sri Lanka T20 skipper Dasun Shanaka with Englishman Owais Shah being assigned as head coach.
However the franchise was earlier named as Dambulla Hawks and the team selection and player draft were handled by Jon Lewis, who was appointed head coach originally. The name of the franchise was changed as Dambulla Vikings, as it runs close to the new owner's main business venture. With the name change, occurred a change of the main coaching position.
Four overseas players who were originally named in the players' list have pulled out due to various reasons. They are South Africa's David Miller, Lendl Simmons and Carlos Brathwaite of West Indies, and Zimbabwe's Brendan Taylor. Additionally Kamran Akmal too will miss the LPL due to an injury.
Among other overseas players still in the list are Pakistan's Sohaib Maqsood and Anwar Ali, former England players Samit Patel and Paul Stirling, Aftab Alam of Afghanistan, Johnson Charles of West Indies and India's Sudeep Tyagi. The list of Sri Lanka caps include Oshada Fernando, Upul Tharanga, Angelo Perera, Lahiru Madushanka, Niroshan Dickwella, Lahiru Kumara, Kasun Rajitha and Malinda Pushpakumara.
The franchise includes a few young talents, who would easily knock on to the doors of the Sri Lanka team very soon. Ashen Bandara, Ramesh Mendis, Pulina Tharanga, Dilshan Madushanka and Sachindu Colombage are the talents the franchise has obtained.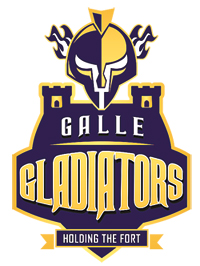 Galle Gladiators
Owners: Mr. Nadeem Omar, the owner of Quetta Gladiators in the Pakistan Super League.
The franchise will be led by Shahid Afridi and Moin Khan will be the head coach. Ironically Afridi was the skipper of Ruhunu Royals, a franchise of SLPL in 2012, which had a strong Pakistan connection also then.
Gladiators also have three well-known international players pulling out from the side with South Africa's Colin Ingram and Pakistan's Sarfaraz Ahmed committing themselves to national duty. Lasith Malinga, the icon player, pulled out due to a different reason. His explanation was based on the lack of preparation prior to an important competition, but it is also said that a dispute over the captaincy could be the reason behind his unavailability.
The side will have Pakistan players Azam Khan, Mohammad Amir and Waqas Maqsood, in addition to Afghanistan's Hazratullah Zazai and Chadwick Walton of West Indies. The Sri Lanka caps in the list are Danushka Gunathilaka, Bhanuka Rajapaksa, Shehan Jayasuriya, Milinda Siriwardana, Akila Dananjaya, Lakshan Sandakan and Asitha Fernando. The franchise has a strong list of officials with Zaheer Abbas as chairman, Moin Khan as head coach, Wasim Akram as mentor and Azam Khan as manager.
This will be a platform for youngsters Duvindu Tillakaratne, Mohamed Shiraz, Dhananjaya Lakshan and Nuwan Thushara to perform well among known stars and earn the call up to the Sri Lanka side.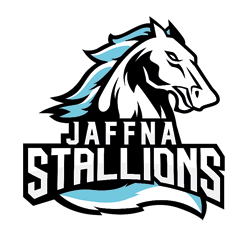 Jaffna Stallions
Owners: A consortium consisting 12 Sri Lankans based in the United Kingdom, France, USA, Canada and Australia, including S Waran, Anandan Arnold, Dee Krishan, Dr. Ravi Ratnevel, Paven Savunthararasa, Jude Prakash, Ganeshan Vaheesan, Mahesh Abeywardene and Brindon Bagirathan. Founder of Microsoft Ventures, Rahul Sood joined last week as a co-owner.
Former Sri Lanka T20 skipper Thisara Perera leads the side. From the original list England's Dawid Malan and Ravi Bopara, Pakistan's Asif Ali and Sri Lanka's Chathuranga de Silva have pulled out due to different reasons. Among the overseas recruits who will remain with the side are Pakistan's Shoaib Malik and Usman Shinwari, England's Tom Moores, and South Africa's Kyle Abbott and Duanne Olivier.
The franchise will include national caps Avishka Fernando, Dhananjaya de Silva, Wanindu Hasaranga, Minod Bhanuka, Suranga Lakmal, Binura Fernando and Prabath Jayasuriya. Jaffna Stallions, which has established an attractive logo, depicts somewhat similar to Uthura Rudras, with a horse as its main emblem. The franchise has also included three home-grown young cricketers – Kanagarathinam Kabilraj, Theivendiram Dinoshan and Vijayakanth Viyaskanth in order to gather the interest of cricket in the region.
Youngsters Nuwanidu Fernando, Charith Asalanka and Mahesh Theekshana could make use of the exposure they could gain from the LPL to impress the selectors and find an entry into the Sri Lanka team. Former Sri Lanka ODI skipper Thilina Kandamby will be the head coach of the team. Yesterday the franchise announced the signing of Johnson Charles – a member of the West Indies' T20 World Cup winning teams in 2012 and 2016.