Bargaining votes
View(s):
My dear Vasu, Wije and Vidura,
I thought of writing to the three of you because I heard that the three of you, perhaps for different reasons, have opposed various aspects of the proposed 20th Amendment. Now, I don't know whether you will really oppose it when it comes to voting time, but even your opposition now is encouraging.
You may be wondering whether the 20th Amendment is the most important issue to discuss now when the country is being threatened by a Covid-19 crisis. The powers that be though, while doing the needful about Covid-19, seem to think that passing the 20th Amendment is equally, if not more, important!
Vasu, it is not surprising that you are speaking out against the 'established order' because this is not the first time you are doing so. It was this same rebellious streak that prompted you to leave the samasamaja party in the late 70s, severing your ties with leftist greats such as NM and Colvin.
Since then, you have been changing sides every now and then, clinging on the Satellite's saree pota first and then clutching at Mahinda maama's saatakaya. It is a strategy that has worked well for you because it means you have been in power and been a minister for most of the last 25 years.
Of course, your bosses have been careful enough not to give you a portfolio that is even half important, assigning you subjects such as 'national reconciliation, integration and official languages' – whatever that means. Even now, you have only been asked to oversee our water supply.
Being a minister at the ripe old age of 81, when most people would be pushing up daisies, you have the benefit of seniority. You, Vasu, are also the only survivor of the very first presidential contest in this country when you took on the mighty JR himself, the architect of this system.
What matters in the end, Vasu, is not what you say or believe in. What matters is how you will cast your vote. Among the three of you are the only Cabinet minister. If you vote against the 20th Amendment – or at least the dual citizenship clause that you are against – we will respect you.
Wije, I was surprised to hear that you were against the 20th Amendment. You must pardon me for that. After all, we are used to the sight of you jumping from one camp to the other and changing colours like a chameleon after every election and always ending up on the winning side with a ministerial job.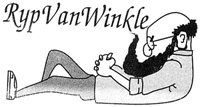 You were even expecting a top ministerial position after the most recent election, and they say that you were unhappy with the deputising job that was offered, so you declined that too. We also clearly remember how you were in the Green government and still crossed swords with the Field Marshall.
So, when we heard that you had written to Gota maama saying that you had difficulty supporting the 20th Amendment because of your conscience, we were surprised for two reasons. Firstly, some were surprised that you had a conscience. Then, others were surprised that you had taken a defiant stand.
Your main complaint is against preventing many state institutions being audited and your concerns about the independence of the judiciary. As a parliamentarian who previously looked at the accounts of public enterprises and as a former Minister of Justice, we must take your views very seriously.
You have gone so far as to tell Gota maama that, if not for the 19th Amendment, he would never have been the big boss today. That is indeed true. We sincerely hope that you would have the same views when it comes to voting on the 20th Amendment – even if you were offered a glamorous Cabinet post.
Last but not least, Vidura, we are impressed with your views on the 20th Amendment. You say the 20th Amendment is the 18th Amendment by another name and Gota maama should realise that Mahinda maama was defeated because of what he did under powers he had with the 18th Amendment.
Vidura, you didn't get the highest number of preferences from Kalutara recently just because you are Ratnasiri's son. Voters placed their trust in you not only because you are his son, but also because you appeared to follow him, placing policy and principle before wealth, corruption and abuse of power.
You appear to have done just that, speaking out against what you see as the concentration of power in one individual and having the backbone to warn Gota maama of its perils when everybody is lining up to praise him. We hope you can retain the courage of your convictions when you cast your vote too.
Your three votes are crucial to those who want to push the 20th Amendment through. It will make a huge difference not only to the fate of the 20th Amendment but also to the destiny of the nation. Do keep that in mind when you are called upon to cast that crucial vote, will you, Vasu, Wije and Vidura?
Yours truly,
Punchi Putha
PS: In case you don't want to be under any pressure until you cast your vote, I have some advice for you. Just call Rishad and he will be able to tell you how to disappear in such a way that not even six Police teams can find you!