Sandun's Sci-Fi to premiere at Screamfest Film Festival
'Vikaari'–first Lankan film to compete at the US horror film festival
View(s):
The Screamfest Horror Film Festival, one the world's biggest genre film festivals, recently announced its selection of 'Vikaari', a Sri Lankan movie by Sandun Seneviratne and British Filmmaker Charlie Bray to be screened in its competition later this year.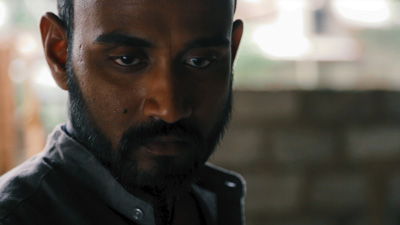 This makes it the first Sri Lankan film to be selected by Screamfest, placing it in legendary company with horror sensations such as 'Paranormal Activity' and 'The Grudge' which made their premieres in previous years. Often referred to as 'The Sundance of Horror', legendary directors such as Clive Barker, Wes Craven and John Carpenter sit on the advisory board while the coveted trophy was designed by the late Stan Winston, master of special effects on many classic Hollywood movies.
Vikaari features Sri Lankan stars Ashan Dias, Bimsara Premaratne and British actor Richard Dee Roberts. Revolving around the widespread birth of babies with similar deformities, the movie follows the ensuing worldwide panic. The children, nicknamed Vikaari, all share a remarkable set of characteristics and may even possess paranormal abilities.
Sandun Seneviratne who also wrote and directed Sri Lanka's first big budget sci-fi web series 'Seer: Death Sight' says he aims to produce Hollywood inspired sci-fi genre films in Sri Lanka that can compete in the international market in terms of storytelling and production value.
Vikaari, will premiere at Screamfest in LA in October.
Born and raised in Sri Lanka, Sandun first studied film-making under Internationally acclaimed director Sammy Pavel. His first short film 'Opinion' was about the devastation caused by the Tsunami in Sri Lanka. He then went to London Film Academy to further develop his skills in film-making where he made several Short films in Super 16 and HD.
One of the short films he wrote and directed called 'The Seer', a post-apocalyptic sci/fi action film starring Joey Ansah from the hit Hollywood film 'The Bourne Ultimatum', was selected to be screened at several international genre film festivals including the Phoenix Comicon Film Festival. The 'Seer' was released on Facebook with added footage as a web series called Seer: Death Sight and has become a viral sensation in Sri Lanka.
Sandun returned to Sri Lanka to opne his own production company 'Synhedrion' Studios, in order to write, direct and produce Hollywood style genre pictures, against the contrasting and beautiful backdrop of Sri Lanka.
His goal is to produce films that can compete with Hollywood in the international market in terms of storytelling and production value.