Australia's leading young university surges ahead in international rankings
View(s):

What this means for students in Sri Lanka

The latest Times Higher Education (THE) World University Rankings were released this month, delivering exciting news for Sri Lankan students who plan to study at the University of Technology Sydney (UTS). Continuing its unbroken trajectory, UTS has surged ahead 34 places to rank 160th in the world.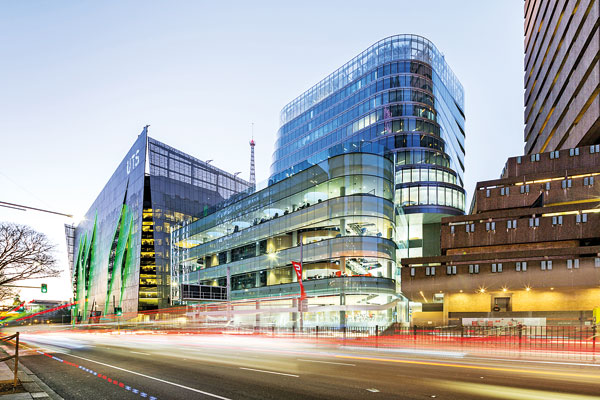 These prestigious rankings judge world-class universities on their teaching, research, knowledge transfer, and international outlook. This year they included 1500 universities across 93 countries and regions, making them the largest and most diverse rankings to date.
Another highly regarded ranking system, Quacquarelli Symonds (QS) bases its data on similar criteria (research, teaching, employability and internationalisation). In the QS World University Rankings 2021, released in July, UTS leaped seven places to rank 133rd in the world. And in the QS Top 50 under 50 – the QS Global index of universities less than 50 years old – UTS ranked 11th in the world, and top young university in Australia.
A long programme of investment in research and teaching
UTS's impressive performance in these fiercely competitive and respected rankings is no coincidence. Professor Attila Brungs, Vice-Chancellor and President, UTS, says, "Our steady rise in the international rankings over a number of years shows that UTS has been on the right track in a long programme of investment in research and teaching, and the kind of campus that will support innovation in both. As ever, our results are thanks to the hard work of our staff and the quality of our students, the impact of our alumni, and the commitment of our partners."
A graduate's perspective
Of course, an impressive academic ranking, while a key consideration, is not the only factor to consider when choosing a university. Ms Erandhi Liyanage, originally from Colombo, is a proud UTS graduate who now works as a medical researcher in Australia. She describes a fuller picture: "When I was younger, I would have described UTS as high quality because of the rankings, but also because its industry focused and community driven. Sometimes with other universities there is a lot more elitism, which I find off-putting. I was able to be part of a community at UTS. Also, the lecturers were really inspiring and you always wanted to talk to them – and some I still talk to. I like their modern approach to delivering education and producing graduates who are ready to work. You do not always have this focus at the more traditional sandstone universities."
The experience begins here in Colombo
Students who want to study at Australia's number one young university can now begin their UTS journey here in Colombo. Programmes at UTS Sri Lanka are designed in collaboration with UTS, which means students benefit from the same world-class university standards from day one of their studies. Students also become familiar with the UTS teaching style – a model that's fresh, vibrant and collaborative, giving them a wealth of opportunities to make friends and build a strong social network.
Courses include English language programmes (developing a university-ready level of academic English), UTS Foundation Studies (suitable for students with O-Levels looking to gain the skills to meet university entry), and degree pathways (diploma programmes, equivalent to UTS year one, for students who have attained their A-levels) in Engineering, IT, and Business. Written in partnership with UTS, the diploma pathways come with a guaranteed* place and full credit for the first year studied at UTS in Sri Lanka. Students successfully completing UTS Foundation Studies can gain entry to many UTS undergraduate degrees, including Health Sciences, Creative Intelligence and Innovation, Nursing, Business, IT, and Engineering – with some of these being subject to GPA/IELTS requirements.
New semester commencing soon
With Orientation Week commencing at UTS Sri Lanka on 26 October, and a new semester beginning on 2 November, students whose travel plans have been affected by current international travel restrictions have no need to delay their studies. They can commence their courses very soon, right here in Colombo – with the security of knowing they're on a pathway to complete their studies at UTS when travel reopens. To find out more about courses available at UTS Sri Lanka, and how to enrol visit insearch.edu.lk/experience or call 0774 775 774.
About UTS
UTS is a dynamic and innovative university, ranked as Australia's top young university, and 133rd in the world in the QS World University Rankings 2021, reflecting its strength in employability, research, teaching, and internationalisation.
UTS Sri Lanka prepares students for entry to all UTS undergraduate courses though the UTS Foundation Studies Program and offers a Diploma of Business, a Diploma of Engineering and a Diploma of IT. When students complete their first year at UTS Sri Lanka, they are ready to complete their UTS degree in Sydney.