Top cops say they are being kicked around like footballs
View(s):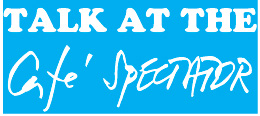 Handpicked Police Narcotics Bureau (PNB) Chief moved out to look after dogs in Kandy
With the 20th Amendment pending approval in Parliament, the "independent" Police Commission has come into much focus.
Just last week, former Inspector General Pujith Jayasundara told the Commission of Inquiry probing the Easter Sunday incidents of 2019, that ex-President Maithripala Sirisena transferred officers frequently through the Commission.
As reported earlier, carrying out the instructions was an official who once wielded power at the Defence Ministry when Gotabaya Rajapaksa was the Defence Secretary. It turned out that the minister in charge of Police was also from the area that he came from. The matter is under probe.
Now comes the news about a transfer that has raised many an eyebrow. Sujith Wedamulla, Director of the Police Narcotics Bureau (PNB), who was brought there at the height of the campaign against drug lords, has been moved out. He has been placed in charge of the Police Kennels Division in Kandy after serving just two and a half months in the post.
Earlier, he was Senior Superintendent of Police in charge of the Anuradhapura division. After an altercation with a senior politician in the area, Police Commission sources said he was moved out in a supernumerary capacity as Personal Assistant to the DIG of Badulla division. He served there for four months before being handpicked by Defence Secretary Kamal Gunaratne to head the Narcotics Bureau.
The people complain to Police about many of their law and order problems. Some top cops complain they had nowhere to go and were now being kicked around like footballs. The standard answer in such situations is that the transfer is for "operational or service requirements."
---
Maithri missing in action at Horagolla  ceremony to honour SLFP founder
Former President Maithripala Sirisena, now Chairman of the Sri Lanka Freedom Party (SLFP), was conspicuous by his absence at yesterday's ceremonies connected with the death anniversary of founder leader S.W.R.D. Bandaranaike.
The main commemoration ceremony was held in Horagolla and attended by a crowd. That included his daughters, former President Chandrika Bandaranaike Kumaratunga and Sunethra Bandaranaike.
On Friday however, Mr Sirisena attended a commemorative event at the SLFP headquarters in Darley Road. That too for a short while since, he said, he had to attend a funeral.
In a brief speech he made, Mr Sirisena said he hoped to hand over the SLFP leadership to an educated young person, a pledge he made even earlier.
---
Two outbursts over attire in Parliament
References to the attire of MPs caused heated exchanges in Parliament on two separate occasions this week.
On Tuesday, as protests erupted in the House when the Government presented the 20th Amendment, several Opposition Samagi Jana Balawegaya (SJB) MPs raised issue over the attire worn by Digamadulla District National Congress MP A L M Athaullah.
Raising a point of order, SJB parliamentarian Nalin Bandara noted that Mr Athaullah's attire violated the dress code prescribed for MPs under Parliament's Standing Orders. Several other SJB MPs, including S M Marikkar, Harin Fernando and Dilip Wedaarachchi also raised objections, with Mr Fernando unfastening some buttons on his shirt and Mr Wedaarachchi raising his sarong up to a thigh in protest to emphasise the point of order they were making.
Mr Athaullah, who was wearing a long sleeved kurta top and an Afghan Pashtun vest over it, initially had the vest unbuttoned. He left the Chamber after Parliament's Sergeant-at-Arms and his deputy went over and spoke to him. He later returned with the buttons on his vest fastened. Parliament was later informed that the Speaker had allowed Mr Athaullah to wear the attire on that day only due to a medical condition he claimed to have.
The matter would have ended there, but later in the week, video from inside the Chamber emerged showing some SJB MPs shouting ugly insults at Mr Athaullah, including calling him 'Al-Qaeda,' 'ISIS' and 'Zahran.' The fact that SJB MPs were effectively labelling someone a 'terrorist' because of his choice of attire, however ill-advised it may have been, reflects poorly on a party which has often accused the Government of promoting anti-Muslim rhetoric.
Another heated exchange over attire occurred on Friday when Justice Minister Ali Sabry reacted angrily to a comment made by SJB parliamentarian Chaminda Wijesiri over his attire.
Mr Wijesiri had been asking a question related to the case over alleged forced sterilisations against Dr Sharfi Shihabdeen of the Kurunegala Teaching Hospital from the Justice Minister when he made a reference to Mr Sabry as a 'tie-coat wearing Minister.' The comment provoked a furious reaction from Mr Sabry, who asked the SJB parliamentarian whether he should dress according to how they want. He also accused the SJB of trying to incite racism. The reference to 'tie-coat' being "racist" was however lost on everyone.
SJB MPs in turn, accused the Minister of acting like a thug. SJB parliamentarian Harsha de Silva asked the Minister to conform to Parliamentary traditions and not wag his finger and shout angrily at MPs.
"I was only reacting to the reference made to my attire, but if my behaviour caused any discomfort, I would like to apologise. I have no problem with that," Mr Sabry said.
---
Thileepan's fast unto death gives much food for thought
As Provincial Council elections are anticipated sometime in the coming months, the Northern Tamil political parties are busy fighting each other this week, on who is going to gain maximum political advantage by organising a commemorative event in memory of a former LTTE cadre.
Rasanayaham Partheepan alias Thileepan, former LTTE Commander of Jaffna during a period when the Indian Peace Keeping Forces (IPKF) were stationed in the North, passed away in a fast-unto death campaign in 1987 after the Indian government failed to fulfil his demands of ensuring normalcy in the Northern and Eastern provinces.
Police secured multiple court orders from Magistrate Courts across the province this week preventing attempts to hold any token fasts or any commemorative events in memory of the late Thileepan, citing regulations under the Prevention of Terrorism Act (PTA).
When the police got to know about such an event being organised in Thondamanaru, the respective Police OIC moved a motion in the Point Pedro Magistrate Court on Friday, and secured another fresh order but there was no representative from any political parties to present their stand.
At Chavakachcheri, however, Tamil politicians and activists gathered near the temple yesterday without any prior notice and began a token fast remembering the late LTTE cadre. Police personnel arrived at the spot later.
---
Graduates lament they have got degrees in distress
Some of the newly appointed graduates who have been included into the state sector recently are regretting these days of spending years at universities to complete their degrees when comparing the salary of those who were selected under different categories of low-income families.
The graduates, according to their appointment letter, will be paid Rs 20,000 for a year-long training period while those selected even without Ordinary Level qualifications under low-income families are entitled to a monthly salary of Rs 22,500 during their six month long training period. Thereafter, they will be given a monthly salary of Rs 32,500 with all allowances included, unlike the graduates.
As graduates are given leadership training at state departments and army camps, many are lamenting that it was in vain spending time, energy and effort to study hard to gain a degree, while those without proper qualifications got a job with a higher salary than theirs.
---
No crocodile tears, but MP wants crocodile park
A proposal to set up a "crocodile Park" as a solution to the human-crocodile conflict in the Matara district was put forward in Parliament by Samagi Jana Balawegaya (SJB) Matara District parliamentarian Buddhika Pathirana on Tuesday.
Posing a question to Tourism Minister Prasanna Ranatunga, Mr Pathirana said such a project had been explored before but environmental laws had scuttled it. He asked the Minister to see if it could be revived as it was a viable solution to the human-crocodile conflict in the district.
"I thought you were talking about crocodiles in Kalutara," Minister Ranatunga quipped, a reference to the infamous media conference allegedly organised by former Minister and Kalutara District parliamentarian Rajitha Senaratne where two individuals who claimed to be drivers of "white vans" used to abduct people and claimed they dumped bodies of victims into crocodile infested waters during the former Government. Nevertheless, he told Mr. Pathirana that he would look into the issue.
---
State group boss roasts erring officers
It happened in the deep south in a state organisation which deals with matters on the ground and in the air.
A group had erred. The boss ordered them out of the building and kept them in the burning sun as punishment.
One onlooker said that not even in the military was such punishment given to those who err. As one witty official said, "the boss can now go around saying I roasted them."
---
They had the Minister's cake, but did not eat the cake
Last Monday was Ports and Shipping Minister Rohitha Abeygunawardena's 54th birthday.
When the government parliamentary group met, there was a chocolate cake waiting to be cut.
As the meeting ended, MPs sang happy birthday but only a few partook of the cake. It was perhaps too sweet.
---
Speculation about detective who met suicide bomber
Colombo's intelligence community is abuzz with the question over who among them met a suicide bomber, hours ahead of last year's dastardly Easter Sunday attacks.
The revelation was made by former Police Chief Pujith Jayasundara when he testified before the Commission of Inquiry probing the attacks.
He did not identify the person or the agency but said the person concerned had met Jameel, the suicide bomber who failed to carry out an attack at the Taj Samudra Hotel. It was reportedly due to a device malfunction. He had thereafter tried to explode the bomb at St Mary's Church in Dehiwala, but failed. Jameel later exploded himself at a room in a Dehiwala Rest house.