Perera and Sons steps into Esports with mobile tournaments
View(s):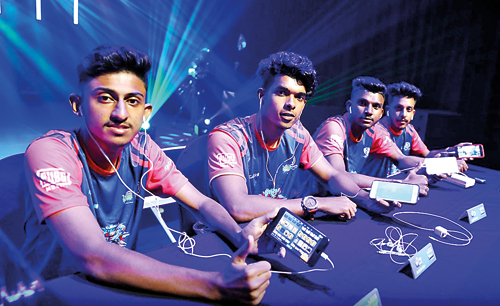 Perera and Sons, Sri Lanka's foremost Quick Service Restaurant facility provider, announced their first foray into Mobile Esports with Two events for mobile gamers. The "P&S PUBG Mobile Series" will feature PUBG Mobile as its stand-alone event with Rs. 100,000 in prize money going out to the top eight placements of the event. In addition, the "P&S Mobile Contenders" event will feature Free Fire (squad based battle-royale) and Call of Duty Mobile (Multiplayer) with a prize pool of Rs. 50,000 split between the two events.
Perera and Sons, founded in 1902, celebrated their 118th year providing meals for Sri Lankans across the island. 'P&S' has modernised their offerings recently with their webstore for online purchasing, partnering with food delivery networks such as Pickme and Uber Eats and catering to a younger consumer with their product offerings.
P&S has partnered with Gamer.LK to take their brand to today's youth and young adults who are engaged heavily in Esports. Sri Lanka has recognized Esports as an official sport and it is considered the fastest growing sport in the country. Estimates put Sri Lanka's gaming population at 3 million, with thousands actively taking part in competitive Esports events throughout the year.
"We are very excited to join with Gamer.lk as we believe Esports will be the future of all sports. It has the ability to encompass and engage enthusiasts, especially female gamers, from all walks of life. With the advent of COVID-19 and the many lockdowns the world still faces, Esports has been able to engage people from their very own homes, without the need for physical onsite presence, when even stepping out of the home may not be allowed due to health and safety precautions. We are committed to establishing a solid Sri Lankan Olympic Team for Esports if the IOC accepts Esports as a fully-fledged sport for the Paris Olympics in 2024, and we plan to lobby our highly active NOC to make a case on behalf of Esports to be included as an Olympic sport," Gihan Perera, the Managing Director of the company stated.