'Friendly fire' from mother-daughter duo
By Anoushka Jayasuriya
Nishanthi Kalapuge and daughter Dulanga shed light on their eco-friendly, scented candles
View(s):
Among the growing wave of local online businesses, Nishanthi Kalapuge and her daughter Dulanga burn bright in the Sri Lankan candle market with their eco-friendly brand iti. Nishanthi, a working mother and Dulanga, a lawyer in the making launched their wood wick scented candle collection on Instagram and Facebook in March this year
It all started with a simple candle making kit which they had bought on a trip years ago. Nishanthi rediscovered it earlier this year and urged Dulanga to join her in finally trying it out. Reusing some of their old candles, they managed to make a few floating candles, and the self-taught duo have since become proficient in the skill, researching the process intensely and learning from candle makers around the world.
"Candle-making is simply science! Initially we thought making a candle is just a matter of melting the candle wax and pouring it into a vessel, but no – there is so much of chemistry involved in candle making. Every step in the process has an impact on the end product.Most people may not realize just how precise the process is as everything from temperature to the size of the vessel can be the difference between a suitable and unsuitable candle," said Dulanga.
iti currently offers a range of fragrances and fragrance combinations including creamy coconut, lavender, jasmine, cinnamon, eucalyptus, bergamot and more in a diverse range of candle sizes, vessels and customizable gift boxes. With a focus on eco-friendly and sustainable materials, iti's candles come in natural containers such as coconut shells, and reusable glass tumblers and enamel mugs.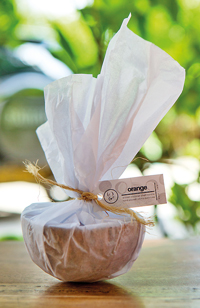 Dulanga says that  they use wood wicks instead of the more common braided cotton wicks as they are non toxic and do not emit a carbon soot build-up once lit.
Most recently, iti has begun to use vegan wax in addition to the regular paraffin wax. Vegan wax has a better impact environmentally as there is no soot emission, it is non-toxic and free of gluten and parabens. When placing orders, customers can now choose which type of wax they'd like.
The fragrances are chosen based on how well they think the scent will compliment the way they have decorated the candle's vessel. "First we colour the vessel which we want to use in our collection and then according to the colour we think – 'what sort of a fragrance would go with this colour?'" Nishanthi explains.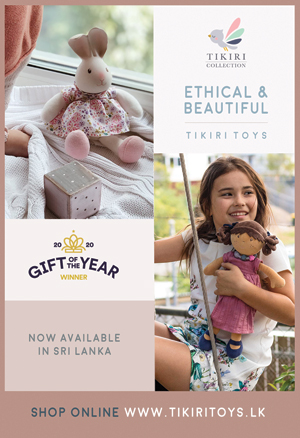 Working together is truly special. "It's not so difficult because my thinking and how I visualize things are very similar to Dulanga's," Nishanthi says.
"As the business moves forward they have a specific goal; helping disadvantaged women in the community, Dulanga explains.
iti is preparing to launch two more collections this year – meanwhile their current collection is available online for orders through Instagram and Facebook and can be purchased at the Design Collective Store and Shirohana outlets. iti will also be open for customized orders for special events such as weddings, parties etc.
Orders can be placed via Instagram and Facebook – @iticandles  Contact them directly on – 0718197951.