MSI offers opportunities to have an exciting & diverse careers in event management
View(s):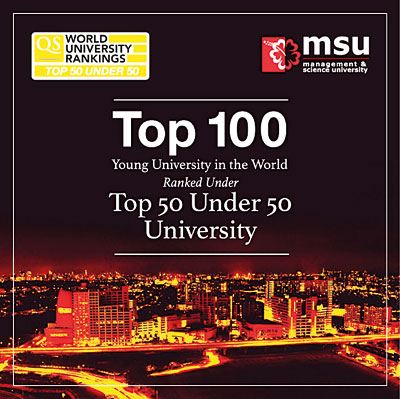 Event Management is one of the growing and dynamic profession that has seen significant growth in recent years. This has led to the emergence of Event Management as a professional skill being recognised and needed by the fast-growing services industry.
Committed towards ensuring a high rate of student's success, Management   & Science Institute (MSI) is a fully affiliated higher educational establishment within the Management and Science University (MSU) Malaysia that is recognised by many other leading universities worldwide including those in the United Kingdom, Australia, Germany and Japan.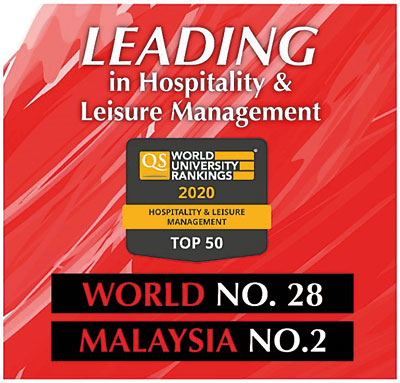 The Management and Science institute is fully administrated and affiliated by Management and Science University Malaysia, which is 544th  in the QS world Ranking; the inaugural entry ranked Management and Science University (MSU) in the top 2% among Asia's best universities.
MSI students can complete their Diploma to Degree and MBA at MSI Colombo or Main University in Malaysia or various partner Universities worldwide including, Australia, UK, Japan and Germany. MSU is a commonwealth listed university and recognised by the UGC and SLMC in Sri Lanka.
Designed in response to global industry needs, MSI offers number of Diploma programmes leading to the Bachelors (Hons) Degree offers through MSU Malaysia.
The Diploma in Event Management from MSI covers the complex and detailed structure of the contemporary events industry and equips students with a comprehensive set of business and management skills across a diverse range of potential career paths.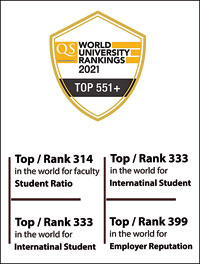 With a combination of theoretical and practical modules that helps gain the knowledge and skills needed to professionally manage events in a variety of sectors, the learning that students obtain through this diploma will be unique, relevant and cutting-edge and is delivered by well-connected tutors still active in the modern events industry.
Covering all the disciplines of event management, theDiploma imparts training from writing an event proposal, to conceptualising and pitching the event, to promotion and production management, to delivery and the evaluation of events.
With strategic thinking and critical analysis being emphasised throughout the programme and along with on-going exposure in the industry, the programme aims to provide a hands-on experience to students, thereby ensuring their employability, with students ending up being highly skilled and industry relevant, as the programme has been designed to reflect industry expectation and standards.
Hence, upon graduation, employment prospects will be available for students in all areas of the events industry, including festivals, conferences, exhibitions, corporate hospitality, sports, fundraising, sponsorship, fashion industry, experiential marketing and more.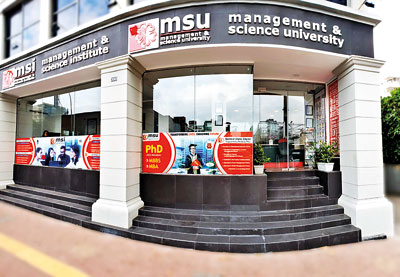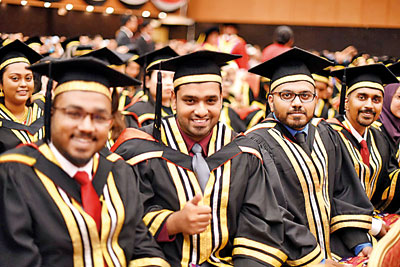 Therefore, for students interested in learning how events are developed, planned and managed and maybe like the idea of even running their own events company, this diploma is the ideal pathway that will equip them with the knowledge and skills needed for a successful career as an events specialist
Besides providing international experience and exposure among students in their relevant subject areas, extensive industrial training components are also blended into all the programmes of study to enhance graduates' employability.
MSI' also offers students a Scholarship programme which aims to recognise and reward deserving students enabling them to secure a spot in the MSI scholarship programme to receive the highest scholarship offer that enables them to pursue their higher education dreams and become an internationally qualified graduate from a World Class University.
For further information in obtaining  MSI programmes please contact us on 0112576644, 0112576700, Hot Line 0770777880, email  info@msi.edu.lk   or visiting  MSI Colombo at, No 300 Galle Road, Colombo 03www.msi.edu.lk or www.msu.edu.my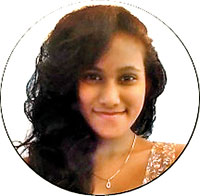 "As a student following the Diploma of Event Management at Management and Science Institute, I find the content of the Diploma to be, challenging and intensive, covers all the areas that you need to be a professional in the industry. It has helped me to be both effective and efficient. The lecturers are very professional in their delivery of the lessons. I would have no hesitation in recommending Management & Science Institute to anybody who has interest in pursuing a career in Event Management".
Tharushi Wimalaweera (Current student of MSI)