PM sends warm birthday wishes to Modi, plays golf for China
View(s):

It is a well known fact among geopolitical observers of the importance of Sri Lanka due to its geographical location in the Indian ocean, given the conflicting interests of two major world powers in the Indian ocean namely India and China.

Prime Minister Mahinda Rajapaksa is the master in the art of diplomacy as his Presidency was accused of being too tilted toward China and opposed to India, but he always maintained that India is our relative.

Well, he showcased this week on how to maintain those difficult diplomatic relationships among the world powers by taking it to Twitter.

On Thursday evening, he took to his official Twitter handle to wish Indian Prime Minister Narendra Modi for his 70th birthday.

"Warm wishes to my good friend, PM @narendramodi as you celebrate another year of your life. I wish you success and the best of health."

A couple of hours later, Premier Rajapaksa was in the Chinese-funded port city to mark six years since the project was started under his presidency along with Chinese President Xi Jingping. Again his official Twitter page updated the event with him playing golf on a carpeted floor.

"The Actg. Amb. of China & other dignitaries joined me in a tour of inspection of the Colombo #portcity project that is completing #6yrs since it was conceptualised by both President Xi Jingping of #China & myself. Tried my hand at a round of golf as well while we were there."  
---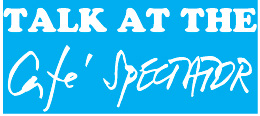 Wigneswaran makes peace with Denishwaran
One time Supreme Court Justice and sitting Jaffna district Parliamentarian C.V. Wigneswaran was in in the Court of Appeal this week over a contempt of court case.
Former Provincial Minister B. Denishwaran filed action alleging that former Chief Minister, another then PC Minister Ananthi Sasitharan and K. Sivanesan have willfully acted in contempt of the Court of Appeal order since they prevented him from acting as a Minister of the Northern Province.
Realising the severe consequences of a verdict that would be against Mr Wigneswaran, some Colombo-based Tamil nationalists and his supporters intervened to mediate and persuaded him to withdraw the case. They eventually succeeded.
Later Mr Denishwaran's lawyer, Counsel Suren Fernando, informed the court that his client was willing to reach a settlement, if Mr Wigneswaran withdrew the appeal petition filed in the Supreme Court, to which Mr Wigneswaran's lawyer K. Kanagiswaran agreed.
Coming out of the courts on Thursday, both shook hands for the media as a symbol of reaching the settlement. Issuing a statement later, Mr Wigneswaran described the event as a tragic incident caused due to misunderstanding within his then PC cabinet.
---
Navy wants to sail smoothly with Jaffna journalists
To maintain a good rapport with local journalists, the Northern Naval command is to entertain journalists and their families by organising a trip around the Northern islands today.
A command official called up selected journalists to share details of family members if they are interested in the trip.
One such journalist was told to bring his family to Kankesanturai (KKS) this morning, and they will be spending the whole day out at sea.
---
Jaffna University Chief compares himself with Rajapaksa and Trump
Jaffna University Vice Chancellor Sivakolundu Srisatkunarajah called for a media briefing on Thursday after media reports that a Management Faculty student was subjected to ragging by seniors.
After a brief statement was made, journalists asked questions from Professor Srisatkunarajah on specific actions taken by the university administration over the issue. The learned professor got a bit upset and suggested they direct those questions to the Faculty Head and other senior officials.
Refusing to comment further saying he has to go for a meeting, he accused the media of asking random questions by comparing himself to His Excellency the President, indicating he would only make the statement but will not take any questions.
Not only that, he drew the example of how the American Media are treating the United States President Donald Trump too. None was the wiser by what he meant by it, considering the way the American media were treating the US President these days.
---
Northern MPs want to erect statue of Thileepan
Northern parliamentarians met on Friday to discuss plans for a hartal if their demands to put up a statue to remember the Tiger guerrilla leader were not allowed.
The only party that did not attend the event was Gajendra Kumar Ponnambalam's All Ceylon Tamil Congress (ACTC).
The statue is in remembrance of guerrilla cadre Thileepan (his nom de guerre). He died in a death fast demanding the then withdrawal of the Indian Peace Keeping Force (IPKF) from Sri Lanka. The fast took place in a specially built dais near the Nallur Kandaswamy Kovil.
The parliamentarians decided that they would first write to President Gotabaya Rajapaksa. If there was no response, they would embark on a hartal, one of the participants said.
---
SJB plans campaign against 20A
Samagi Jana Balawegaya (SJB) leader Sajith Premadasa and his stalwarts are spending this weekend holding campaign meetings in Galle and Matara.
It is to protest against the 20th Amendment that is being presented in Parliament on Tuesday.
---
President to make recorded speech at UN's 75th sessions
President Gotabaya Rajapaksa will address the United Nations (UN) General Assembly's 75th sessions via a recorded speech.
It will be played at the UN sessions which began in New York on September 15.
Meanwhile, former Chief Justice Mohan Peiris has been designated as Ambassador to the United Nations in New York, Foreign Minister Dinesh Gunawardena said yesterday. He will succeed Kshenuka Senewiratne, a career foreign service officer and onetime Foreign Secretary, who is to retire shortly.
---
After setback at polls, Sumanthiran seeks funds for toilets
In political circles, there is a saying that politicians truly care for the people when they are in opposition. That could be the case with the Tamil National Alliance (TNA) these days following a setback in the Parliamentary polls.
TNA spokesperson M.A. Sumanthiran this week initiated the "Ten Toilets for Vasanthapuram" project for some 86 families living in the village under the Jaffna municipality. Currently there are only two toilets in the village.
According to him, under the current market rates, a toilet would cost at least Rs. 100,000 therefore the total cost for ten toilets is a minimum of Rs. 1 million. He is raising funds for the project through his Facebook and Twitter pages. He also shared his bank details for those who want to donate to his initiative.
One local from Jaffna commented on his social media account asking why the TNA, which received millions of rupees from the diaspora in the past to fund its election campaigns could not address this.
---
Jaffna meeting: Tussle over who sits next to whom
For politicians, it is not unusual for them to fight for seats but among them there are those who are more concerned about who is sitting next to them.
One such musical chair incident was reported in Jaffna this week, when Agriculture Minister Mahindananda Aluthgamage visited the North to look into the difficulties faced by the farming communities.
Shortly before the meeting began at the Jaffna District Secretariat, the name tags placed in front of seats as per the protocol went missing. Secretariat officials suspect the District Development Committee (DDC) officials had a role in making them disappear.
The reason was that the Jaffna DDC's Co-Chair Angajan Ramanathan refused to sit next to Minister Douglas Devananda or Northern Governor P. S. M. Charles. He demanded a seat next to Minister Aluthgamage.
The Jaffna District Secretary who was concerned over sudden disappearance of name tags, personally made sure Mr Ramanathan was given a seat next to the Governor. Those missing name tags were never found.
The tussle did not end there. Both the Governor and Parliamentarian Ramanathan hosted the visiting Minister to dinner without inviting each other.
---
Probe on multimillion-rupee deals by former top politico's siblings
A one-time leading politico's siblings have come under close scrutiny over transactions said to involve millions of rupees.
A probe under way, insiders say, is unearthing their deals which had remained a secret so far. They also say that the siblings would be questioned over the transactions.
The development is a strong blow to the politico who is fighting battles on many fronts.