Giving audiences a feel good factor
By Ruqyyaha Deane
Sound Scope presents 'Beyond the Song- Timeless Melodies Reimagined'- one of the first live performances since the COVID-19 pandemic lockdown
View(s):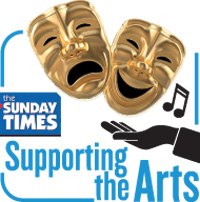 Thoroughly engrossed in the music, the five-person ensemble of Nishantha Warnakulasuriya, Tilanka Jayamanne, Lydia Goonetilleke, Christo Prins and Shobi Perera performed an upbeat Mamma Mia mash-up—giving the Sunday Times Magazine a small preview of their upcoming concert. 'Beyond the Song- Timeless Melodies Reimagined' presented by Sound Scope will take place at the Bishop's College Auditorium on September 27 providing welcome entertainment for audiences starved of live shows these past months.
The musicians too are excited and brimming with enthusiasm at the prospect of being back on stage. "The concert which will be one of the first in-house theatre performances since the COVID-19 pandemic, has been in the works since July," says Music Director and pianist Nishantha Warnakulasuriya revealing how they prepared for this concert along with founder of Sound Scope, flautist Tilanka Jayamanne.
 "Musicians were struggling due to the pandemic and Sound Scope was determined to be one of the first to bring back music to Colombo and also because of our passion for performing," Tilanka says with Nishantha adding that the concert will not only help musicians get back to the stage that they have so dearly missed but also provide an opportunity for lighting and sound technicians while giving audiences something to look forward to.
Mostly instrumental, the concert will also feature a few special vocal performances from CC of Salvage and Melissa Pereira. "We wanted lighter songs and they will vary from classics to contemporary pieces, fusion based because we have always been fans of combining different genres without sticking to just one," Nishantha says.
Upbeat, feel-good music is what all the musicians involved with the concert want to give the audience as they feel that there needs to be light in these dark times. From modern day pop artists to jazz numbers and globally adored musical medleys, the concert will also feature two original songs called Dragonfly ( a composition by Tilanka) and Storm ( an arrangement by Tilanka  and Nishantha).
Violinist Lydia Goonetilleke who has been playing the instrument from a very young age and will be playing both the acoustic and electric violin for the concert, says that it is rare to find violinists who adapt to different genres. "I play with the Symphony Orchestra so that keeps me grounded with my classical background but I play other genres such as pop and jazz too."
Every song they will be performing is being made their own through a collaborative effort with all the musicians involved and that has made rehearsals fun and helped them progress further as musicians.
 "This is an evolving concert. With every practice our repertoire has evolved. The mood created for every song is different and it has just been fabulous," Christo Prins who is on drums and percussions tells us mirroring the same excitement that Lydia expressed as he talks of the love and respect they share working with one another.
They aren't simply just doing song covers, he emphasised but they are taking the opportunity to explore and create something the audiences won't expect. "The beauty of it all is the mix of instruments," Christo says as he points out one of the rock covers they will be performing will be accompanied with the sounds of the flute and violin.
 "When I was around 10 years old, I began playing the guitar and I started to have a great liking for the bass," says veteran musician Shobi Perera. Playing the upright acoustic bass which is more commonly known as the double bass and the electric bass, Shobi says audiences can expect a lot of good musicianship. "You know for concerts, very often it is usually only orchestral music but this is a mix of everything as it is a different approach to known songs and the musicians are the best at what they do!"
To ensure the audience's safety, the auditorium will only be making 350 seats available rather than the venue's full seating capacity of 700. There will be temperature checks, mandatory wearing of facemasks and handwashing as well as ushers at every door to minimize the touching of surfaces.
For Rs. 3500, Rs. 3000, Rs. 2500 and Rs. 2000 tickets and the box plan please contact 0773215351. Balcony tickets priced at Rs. 1500 can be purchased from Tea Avenue, Barnes Place, Colombo 7.
.