Cinema on Love and Separation
films screenings at Goethe Institute
View(s):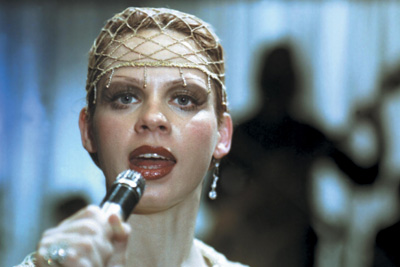 With the containment of Covid-19 pandemic here, the Goethe Institute has re-started its film screening with films under the theme "Love and Separation".
 Love sickness turns spring fever into winter depression. The butterflies in your stomach from back then are now buried under ice cream and alcohol. And depending on the degree of pain, whether you have been left or have left, you can get out of this phase faster or slower. Either by putting a tick behind it. Or by giving it a second try. For this reason, the Goethe-Institut Sri Lanka is showing a 5-part film series on the subject of "Love and Separation" from September 4 to October 9, at 6.30pm in the Goethe Hall.
As a part of this series filmmaker Konrad Wolf's 'Solo Sunny' will be screened at 6.30 pm on September 25 at Goethe Hall, 39, R.G. Senanayake Mawatha, Colombo 7.
The GDR, at the end of the seventies. The singer Solo Sunny travels through the provinces with her band. Despite all the professional and private setbacks and the difficulties in reconciling her dreams with the realities of life in the GDR, Sunny tries not to give up hope.
The film, which is based on a true story, Konrad Wolf and Wolfgang Kohlhaase addresses the longings and frustrations of East German youth.