Minneriya's 'Gathering' beckons wildlife enthusiasts
By Sanath Weerasuriya
View(s):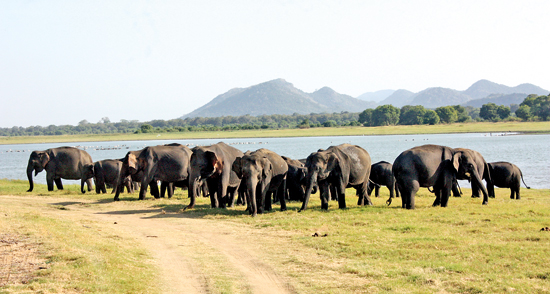 With domestic tourism slowly picking up since July under 'new normal status' generating business for hoteliers and connected service providers, the Minneriya and Yala National Parks are two of the major attractions for Sri Lankan adventure travellers grabbing the enormously discounted hotel offers.
Currently Minneriya has become the most popular destination to watch the mass elephant 'Gathering', that takes place from August to October – the Sri Lankan version of 'The Great Elephant Migration across Zambia and Botswana' .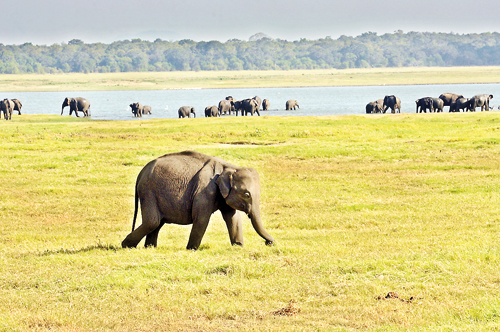 'The Gathering' – believed to be the largest gathering of Asian elephants in the world takes place during the dry season from June/July to October when the rivers dry up. Scattered herds from the Medirigiriya, Somawathiya, Katukeliyawa and Wasgomuwa forests start to congregate around the great Minneriya tank as the drought takes full effect by September and the elephants are forced to travel to the large reservoirs in Minneriya and Kaudulla to bathe, find drinking water and graze on fresh grass.
Over 300 wild elephants have been gathering at Minneriya these days and the most magnificent sight is newly born elephant twins with their herd. Large numbers of young calves between one to three years old are also seen at Minneriya currently.
It is the ideal opportunity for wildlife enthusiasts to study the social dynamics of the herds, and observe how the matriarchs lead their clans to water and the whole group takes care to safeguard the baby elephants.
'The Gathering' has garnered international fame with 'Lonely Planet' listing it as the 6th greatest Animal Spectacle in the world.