Five super powers fighting for survival
'The New Mutants'
View(s):
One of the latest Hollywood horror films 'The New Mutants' is now being screened in theatres at Scope cinemas, PVR- One Galle Face and other theatres around Colombo. The film was released on August 28 in line with the international release.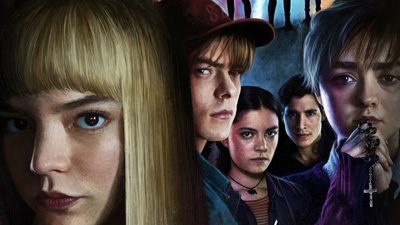 Based on the Marvel Comics team of the same name the film is directed by Josh Boone and stars Maisie Williams, Anya Taylor-Joy, Charlie Heaton, Alice Braga, Blu Hunt, and Henry Zaga. Distributed by 20th Century Studios, 'The New Mutants' is intended to be the last installment of the X-Men film series.
In the film, a group of young mutants held in a secret facility fight to save themselves. The five young mutants, just discovering their abilities while held in a secret facility against their will, fight to escape their past sins and save themselves.
Shot in Boston and Massachusetts, from July to September 2017, primarily at Medfield State Hospital, the film was planned to be released in April 2018. It was then delayed while reshoots were planned and Disney began the process of acquiring production company 20th Century Fox. After the acquisition was completed, director Boone returned to work on the film, and it was completed without reshoots in March 2020.