Mylvaganam could not raise millions, therefore he could not buy ticket from party
View(s):

It is a well known secret that if you want to win an election in Sri Lanka, be it from Presidential to Local Councils, you might need millions to carry out a high-spending campaign, even if you are well educated and qualified to represent the people.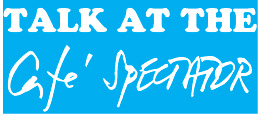 Those who cannot raise millions had to be sidelined as it happened in the recently concluded polls. The Nuwara Eliya district's Former Parliamentarian Mylvaganam Thilakarajah was among those who could not secure a party ticket to contest due to financial difficulties. He was one of the well read and outspoken MPs representing plantation workers in the previous Parliament.  
The minority party of which he is a member, reportedly demanded millions as a condition to consider nominating him under the alliance with another newly formed major political party in the South. The disappointed Mr Thilakarajah told friends he could not get a bank loan to fund his campaign therefore he was not contesting the polls.
---
Better to make Vade than get involved in bond scams: Handunnetti
The Janatha Vimukthi Peramuna's (JVP) Former Parliamentarian Sunil Handunnetti's defeat at the 2020 parliamentary election has shocked some supporters, but others have mocked him.
Some social media users continue to share posts expressing sadness at him not securing a seat, while others have mocked his defeat.
Mr Handunnetti himself shared such a mocking post directed at him on his own Facebook page this week. The doctored photo had superimposed his head onto an individual making and selling Vade. The Sinhala caption mocked the former MP, saying he was now making Vade at the Matara market.
The former MP thanked whoever made the post for describing him as making Vade to make ends meet.
"I'm happy whoever made this didn't doctor my photo into something like one showing the robbery of the Central Bank. This is a respectable job. I actually like this post," he wrote.
---
Wigneswaran "takes oaths" at Mullivaikaal shrine; Ponnambalam also pays visit
It has become a ritual for Tamil nationalist politicians to visit Mullivaikaal in Mullaitivu where the bloody ethnic war's final phases were fought. This was apparently to ensure that their nationalistic feelings were intact. A mini common memorial with a statue was built in the recent years.
Early this week, retired Supreme Court Justice C. V. Wigneswaran visited the place to "take an unofficial oath" with his supporters. Gajendrakumar Ponnambalam, another Tamil nationalist politician elected to Parliament, also visited the location yesterday with his supporters.
Both newly elected parliamentarians secured a sizable number of votes, by breaking the Tamil National Alliance (TNA) vote bank in the North.
They criticised the TNA's moderate stand and accused it of supporting the United National Party (UNP) during the previous Government.
---
Amidst the hottest fire of COVID-19, gold is the best investment
The gold price has skyrocketed to unbelievable heights since March, after Sri Lanka was hit by the COVID-19 pandemic.
Earlier, a sovereign of solid gold (8 grams) fetched Rs 75,000 to Rs 80,000 in the local market. As of Friday (August 14), its value had gone up to Rs 110,000, excluding the workman's fee.
Analysts say the reason behind the sky-high price of gold is related to real estate and people had lost interest in investing in real estate. They keep the gold with them as they can go to the bank or pawning centres to pawn their gold whenever a need arises to obtain cash quickly. That is something that could not be done with real estate.
Another reason is that authorities had successfully detected a large amount of gold being smuggled into the country. The Navy is maintaining strict vigilance along the northern territorial waters and has foiled many recent attempts by regular smugglers to smuggle gold into the country via the sea route.
---
CBK grudgingly praises MR but accuses Sirisena of destroying SLFP
Former President Chandrika Bandaranaike Kumaratunga, who has been scathing in her criticism of the Rajapaksas in the past, had some grudging words of admiration for Prime Minister Mahinda Rajapaksa this week.
Speaking to the media for the first time since the 2020 parliamentary election, Ms Kumaratunga said she was "not surprised" by the humiliating result suffered by opposition parties.
Noting that the opposition lacked strong leaders, Ms Kumaratunga added that while she opposes the politics of former President and now Prime Minister Mahinda Rajapaksa, he is nevertheless, "a strong leader."
Ms Kumaratunga however, was far less complimentary of former President Maithripala Sirisena. She had played a leading role in luring Mr Sirisena away from Mr Rajapaksa's Cabinet to contest and ultimately defeat him at the 2015 Presidential election.
"I'm still searching for traces of the SLFP since he (Sirisena) destroyed it," Ms Kumaratunga said, noting that Mr Sirisena did not even obtain a Cabinet portfolio despite what he did for the Rajapaksas at the expense of the SLFP.
---
Who is part of this mystery parcel?
Customs officers who inspected an unclaimed parcel that had arrived at the Bandaranaike International Airport via Air Cargo from the US this week found that the recipient's address in Sri Lanka was fake.
They waited to see if anyone came to claim the parcel, but none turned up.
Given the current fears surrounding COVID-19, along with uncertainty over what the parcel might contain, no one was willing to take the risk of opening the parcel at the airport. As such, the parcel was removed under heavy security to a Customs warehouse in Katunayake, where it currently remains.
Authorities are expected to open the mystery parcel sometime next week.
---
Firecrackers lit in protest outside Tamil newspaper office in Jaffna
A well funded and politically connected Northern politician supporters were eagerly waiting on Wednesday with bundles of firecrackers hoping their leader would be given at least a State Ministerial post for his remarkable victory in the Parliamentary polls.
It turned out that the leader was merely given a Co-Chair post in the District Development Committee. Disappointed supporters took the firecrackers in front of a newspaper office which is critical of their leader, and lit them not as a celebration but as a protest.
---
Prof. Hoole hits back at two national list MPs who attacked him
Political parties and the people often lodge complaints to the Election Commission with regard to election violations or other illegal activities related to the polls. But if a Election Commission member lodged a complaint against two national list Parliamentarians to the Commission, where should it go? That's the question the Commission is dealing with these days.
Election Commission member Ratnajeevan Hoole lodged a complaint to the Commission this week against two national list Parliamentarians nominated by the Sri Lanka Podujana Peramuna (SLPP) for levelling baseless allegations against him during the polls. The Commission is yet to take a decision on how to proceed with this complaint by Prof. Hoole.
---
Grads, low-income recruits state jobs list posted online
The names of 50,000 graduates eligible for state jobs will be posted on the website of the Presidential Secretariat today, the secretariat announced.
This comes following President Gotabaya Rajapaksa's instructions to speed up a programme to provide jobs for 50,000 graduates and 100,000 others from low-income backgrounds.
Those recruited will be informed by letter tomorrow, and are required to report to work on September 1 to the nearest Divisional Secretariat. The 100,000 youth will start work the same day.
In February, applications were called from unemployed graduates and unskilled youth from low- income families for jobs in masonry, carpentry, agriculture, fisheries, and forest conservation in their residential areas, with a monthly salary of Rs. 35,000.
They will also be trained to support government officials to maintain state properties and other civil activities, prevention of diseases including dengue, natural disasters, uplifting rural infrastructure facilities, and coast conservation. Those with 10 years of continuous service and good performance will be eligible for a pension as well as foreign opportunities.
A multi-purpose development task force as envisaged in the "Saubhagyaye Dekma" manifesto, was appointed to look into recruitment at the Ministry of Defence and tri-forces providing training.
A senior official of the previous Public Administration Ministry said that transfers, job placements within the state sector that were held up due to virus-related curfews will resume.
The Venerable Thenne Gnanananda Thero, the convener of the Combined Association of Unemployed Graduates, said those who have passed government teacher examinations are awaiting appointments that have been held up due to the pandemic lockdown and elections.