Kerrigan becomes first Lankan born Aussie to hit Gospel Charts
By Sanath Weerasuriya
View(s):
Sri Lankan born Popular Country singer Kerrigan La-Brooy's Debut Gospel Single  'Just A little Talk with Jesus' has just relesed in Australia and then in Europe recently.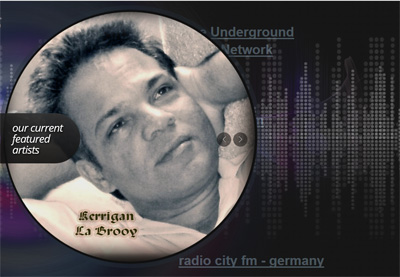 His debut single 'Just A little Talk with Jesus', the first Single and the 9th Track off the album 'Thank You Precious Lord', entered the Australia Country Charts in June 2020.
'Just A little Talk with Jesus'  is featured in some of the most popular Radio Chart showa such as 'Australian Country Songs Top 40' with Stephen Brady, 'Hot Disc Top 40' with  Stuart Cameron and 'Airplay Top 40 Country Express' in June and July.
Meanwhile,  'Just A Little Talk with Jesus', off Kerrigan's debut Country Gospel Album, 'Thank You Precious Lord' has received both, Gold and Platinum Record Status for International Airplay in Australia last week.
'My heartfelt thanks to every DJ, promoter, distributor, reviewer, journalist, announcer and chart compiler responsible in Australia, Sri Lanka and all over the world; Kerrigan told in a special chat with the TV Times.
'And mega thanks to all of my fans for requesting my songs, buying my CD's, tuning into the radio shows and listening to my interviews. This would not be possible without your astonishing support for which I am eternally grateful. Most of all thanks to the Good Lord above for his favour and for making a way when it seemed like there was none'.
Kerrigan also said that he is thrilled to announce that he is featured in the prestigious 'Nashville Country Music Magazine' in its July 2020 issue.
'Being interviewed by veteran Franz Maritz is a honour and was an absolute blessing. Instant bonds like that rarely happen and are definitely God ordained' he said.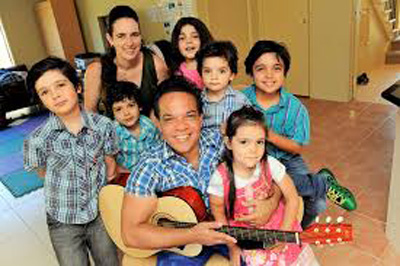 Kerrigan chooses to leave some songs stripped back. 'What you hear is what came out in my 1st take,' Kerrigan reveals. 'I believe it's important to bring a live element to the studio and sometimes it's best to leave the vocals uncontrived.' This is one such track where Kerrigan's contagious buoyancy is cheekily evident as he even adds a touch of yodelling. The single came out in Australia on 12-05-20 and then Europe in June.
 Popular Country singer, Senior Pastor and Planter of Gethsemane Church Kerrigan La-brooy has just added another feather in his cap by becoming a Radio Presenter on Melbourne Radio Station, 97.7 FM 3SER.
Kerrigan La-brooy was a popular name in the Country Music scene in Sri Lanka some time back. But Sri Lanka lost his glamour, when he was a just starting to hit the scene. Kerri migrated to Australia many years ago and slowly established his name Down Under as a Country singer.
Starting to work with the church and the Gospel singing, Kerrigan became more popular as a Gospel singer, song writer and an event organiser for his city of residence.  Founder and Creator of Gethsemane Charity, Kerri however, in the city, he is known as Berwick Pastor Kerrigan La-brooy and has been widely recognised for his mind-blowing involvement in the local community.
As Gethsemane Radio can be tuned into every Saturday from 1-2 pm Australia EST. Kerrigan's debut presentation was met with such roaring success that before he even finished his first show, he was offered another on Wednesday nights from 7-8 pm, starting October 23rd 2019, just 2 weeks after Gethsemane's debut show on Oct 5th last year.
Kerrigan has also been nominated for the 2019 PREMIER'S VOLUNTEER CHAMPIONS AWARDS in Melbourne Australia. Out of a list of Hundreds of Nominees Kerrigan has made the Top Ten. Kerrigan feels blessed and favoured not only to have been nominated but also to make the shortlist.