The Gordon, over 130 years of history helps students to gain real skills for future demands!
View(s):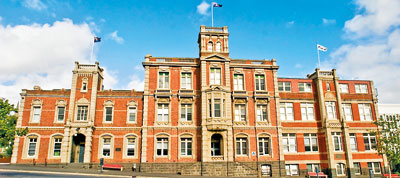 As one of the largest regional TAFEs in the State of Victoria, The Gordon Institute has been helping students gain real skills for real jobs for over 130 years. The Gordon pride itself on delivering a great range of options in vocational 'hands-on' training with one of the most comprehensive suites of courses in Western Victoria.
Students can choose from hundreds of short courses and nationally accredited qualifications across apprenticeships, traineeships, certificates, diplomas, and advanced diplomas, which can lead to a great career or create a pathway to partnering Universities.
From Geelong, Victoria, around Australia and overseas, thousands choose to study with the Gordon Institute of TAFE each year via flexible options including on-campus, full and part-time, off-campus, online, and in the workplace.
The Gordon Institute also embraces the partnership model; working with secondary schools, universities, employers, and the community in programs that deliver real benefits. The institute also has strong international strategic partnerships in overseas markets.
Geelong, Australia
The Gordon Institute has several campuses with two located in Geelong, the largest regional city in the State of Victoria, Australia and the gateway to the Bellarine Peninsula, Surf Coast and Otways regions, which means students can enjoy a fantastic lifestyle while studying or work part-time. Also there are three campuses in Werribee and a smaller trades campus in Hoppers Crossing.
Geelong offers the best of the city, country and coast with an affordable cost of living and great sense of community, plus still close to Melbourne City and Ballarat – only one hour away by car, train or bus.
Why Gordon?
Gordon graduates achieve higher employment rates than the state and national averages.
nStudents have lots to choose from! Hundreds of qualifications and short courses across a wide range of disciplines at various levels including apprenticeships VET in schools, traineeships, certificates, diplomas and advanced diplomas.
We focus on practical training, less theory – more experience.
Gordon teachers are industry trained professionals who love their work and pass their passion onto students.
nWork placements and projects form a large part of Gordon course content, giving students the practical experience they need to be confident when they enter the workforce.
Gordon offers international study tours to broaden student experience and give them the chance to make contacts overseas.
Gordon has a widely known reputation for quality, trusted in Australia and overseas.
Students can use our Diplomas and Advanced Diplomas to gain credits towards degrees at other universities and TAFEs in Australia.
Gordon is located close to the beach and the beautiful Geelong waterfront offering a lifestyle as well as an education.
Entry to courses is based on varied selection criteria rather than just a student's academic performance – meaning that there is a study option for everyone.
The Gordon's Industry Collaborations
The Gordon Institute delivers training that directly benefits industry and the broader community. Gordon is the largest apprentice trainer in the Greater Geelong Region in the State of Victoria, Australia and offer customised training solutions. With a client-focused approach, Gordon's Industry Connect team work across a range of industry sectors, tailoring specific training to meet business needs and grow workforce capability through apprenticeships and traineeships, workforce and industry training, work with Gordon students initiative, partnerships, skills and job centre to support job search, job applications, course advice or general career information, CareerHub for employers, and the Gordon alumni program.
The Gordon International
The Gordon welcomed its first international students in 1930 and since then students from over 75 countries have come to The Gordon to study a range of certificate, diploma and advanced diploma courses. The Gordon's small classroom sizes, hands-on training, guaranteed work placements and pathways to university will help students get the skills they need to succeed in their future career.
Why a Gordon Course?
Quality hands on training, work placements and practical training in every course, affordable cost of living and great lifestyle benefits, small classroom sizes for better learning outcomes, guaranteed pathways to universities for degree completion, more job opportunities for graduates, industry-trained teaching staff, connected to industry through accreditation and one of Australia's best training providers.
The Gordon's Course Offering for International Students
Advanced Design & Building: Building Design & Construction – Advanced Diploma of Building Design (Architecture) and Diploma of Building and Construction (Building)
Community Services & Early Childhood: Early Childhood Education – Diploma of Early Childhood Education and Care
Engineering and Metal Trades: Diploma of Engineering – Technical
Aged Care: Cert III in Individual Support "Aged Care"
Laboratory Technology: Cert IV in Laboratory Techniques and Diploma of Laboratory Technology
Nursing: Diploma of Nursing
ICT: Computer and Network Systems – Advanced Diploma of Computer Systems Engineering, Information Technology – Cert IV in IT and Advanced Diploma of IT
Tourism and Hospitality: Diploma of Hospitality Management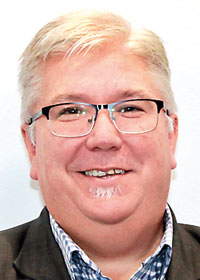 Joe Ormeno, Chief Executive Officer, the Gordon Institute
I would like to warmly welcome prospective Sir Lankan students – and encourage you to discover the tremendous opportunities on offer with The Gordon Institute of TAFE. Whether you are looking for an award course, a pathway to university, or simply wishing to improve your English language, we have courses to suit".
The Gordon has been the backbone of vocational education in Victoria for over 130 years. We continue to provide access and opportunity for individuals who want to forge a new life within a transformative economy. The education we provide is the foundation on which our community continues to evolve. We offer you outstanding teachers, state-of-the-art facilities and incredible industry connections. We will deliver fundamental skills and qualifications that make you competitive within the labour market – and support your life-long learning, upskilling and reskilling.
We have a strong international vision to achieve this – grounded in collaborative partnerships with institutions, the international exchange of students and ideas, and on-shore and off-shore delivery of training courses. As part of our global vision, we are committed to creating an education system that stands out as the best in the world. We do this by focusing on high-quality delivery and exploring new opportunities for growth.
As an international student at The Gordon, you will be supported throughout your journey, with programs designed to help you succeed. I know you will find it a rich and rewarding experience.
Jana Perera, Director of Commercial Business (International & Domestic), the Gordon Institute
At Gordon Institute of TAFE we focus on giving everyone the opportunity to lifelong learning. We prepare our students for workplaces that are continuously transforming and up skilling our current workforce for better smarter outcomes.
The Gordon is a recent winner of both the State and National awards for Large Training Provider of the Year in Australia. This is a national award – one of the most prestigious accolades in the education sector – and a reflection of the excellence of our educational offerings.
We are excited to partner with Business Advisory Group to explore opportunities to collaborate in the Sri Lankan market especially to further our transnational product offerings.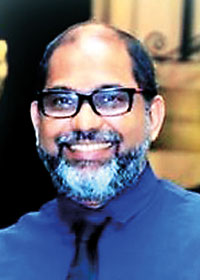 David Samuel, Director / CEO of Business Advisory Group
The TAFE sector is the largest education and training sector in Australia and dispersed across metropolitan and regional areas, all of which are government-funded Registered Training Organisations (RTOs). Studies have indicated TAFE graduates get better salaries and have better job prospects and in most cases, students graduate from TAFE faster. A TAFE qualification can take six months to two years full time. It's a great opportunity for Sri Lankan students to start their studies at The Gordon Institute of TAFE and further continue with one of the universities in Australia.
Also, we are exploring transnational education initiatives in Sri Lanka and interested education providers and industrial partners are welcome to speak to us to explore working arrangements.
For further information and student support and partnership collaboration, please email interest to:
David.Samuel@bizzadvisorygroup.com.au
BN: 27 241 053 246. | TOID: 3044 | CRICOS Provider No. 00011G | © Gordon Institute of TAFE 2014