We can compete any international standard; Costa
By Susitha Fernando
Internationally awarded cinematographer Ruwan Costa
View(s):
One of the leading cinematographers in Sri Lanka Ruwan Costa was recently awarded with the Best Cinematography in a Foreign Language film at the  Nice International Film Festival in France. The award was for his camera direction for 'Dada Ima', a film directed by Dr. Naomal Perera.
Got interested in studying photography and cinematography at a young age, Costa now with nearly 30 years experience in the industry has worked  as a director of photography  in 26 films, around 5000 television  productions  and  around 3000 television and film Commercials.
Working both on national and international productions, Costa is competent that Sri Lankan artistes could compete with any international standard with the content and the stories they create.
Hailing from Kandy and studied at Kingswood College, Costa joined the photography society of the school. "At that time my sister did some photography and she followed a course.  My parents assigned me to accompany her and staywith her until her classes are over. While waiting inside the photography class, I got interested what was taught there. The result was Akka stopped photography but I continued," Costa told about his beginning. After Advanced level examination Costa started working with still camera covering various events, parties and weddings.
Passionated about cinema Costa joined the Diploma in Cinema conducted OCIC, Sri Lankan branch of International Catholic Communication Organisation for Cinema. "The late cinematographer Andrew Jayamanna taught us while it was organised by the late Rev. Fr. Ernest Poruthota who helped a large number leading cinema artistes and directors to start their career".
After OCIC course, Ruwan got interested in filmmaking and directed a short film titled 'Awarjana' in 1985 and it won the OCIC and UNDA award.
"Then I joined Benette Ratnayake, and worked with him as his second Assistant director in his film 'Sayuren Eha'. Then he started Benn Films and I worked as a camera director." Costa described his initial start as a cinematographer. The second major turning point in Costa's journey was working as one of the four cameramen in  Sudath Mahadivulwewa's  'Dhawala Rathriya'.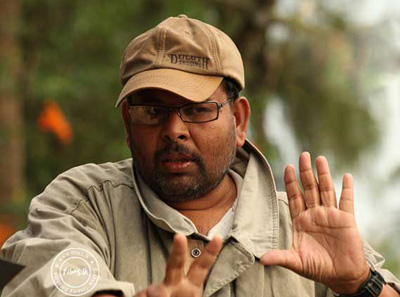 "When I worked on this production I decided that my aim should be to be a cinematographer," Later he met journalist and director Jayantha Chandrasiri and Costa worked in Chandrasiri's teledramas and films. Starting with 'Rejina' in  2000 he worked in almost all video directions of Chandrasiri.
After I worked in the teledrama 'Regina', Chandrasiri said that he would defiantly invite me to be the cinematographer of his first film and he did so when he made 'Agnidahaya' where I worked as a cinematographer working with 35mm camera. For this I won 'Sarasavi' and UNDA awards.
 Today Ruwan Costa has worked with a large number of local filmmakers and many foreign film projects. "Content wise we can compete with any international level but technology wise we have some restrictions. Anyway  without going after technology which we cannot reach, it would be good to focus on the content and stories we are making. We cannot go for massive budget action movies like Star Wars as we don't have that type of budget but there are areas we can do well," Costa described the ground realities when comes to Sri Lankan cinema. "Whenever I joined a project I should feel that with the script and story I could create something appealing for the audience".
In the film 'Kandak Sema' I worked with the Japanese crew and we were following the international standards.
"It is not the camera that matters but how we work. I have done arty movies and so called commercial films. We can always create a differences defending on the creation.
He also described the main traits of his success as a cinematographer. "For me what matters is not the quality of the camera but where to place it and how the lighting is used. For example Priyantha Colambage's 'Adaraneeya Kathawak' had a different treat from 'Dada Ima', a film a  follow up of Vasantha Obeysekera's award winning film 'Dadayama' based on a true incident and its case. "We have watched 'Dadayama' and the visual treatment of this film was stopped at some point. So I wanted to give the same visual treatment but I didn't want to make it the second or the continuation of 'Dadayama'. This had to be different from what famous cinematographer of 'Dadayama' Donald Karunaratne did. No doubt he is a trade mark and he had done his best with the available technology. in 1980s. For me 'Dadayama' was a completely different film.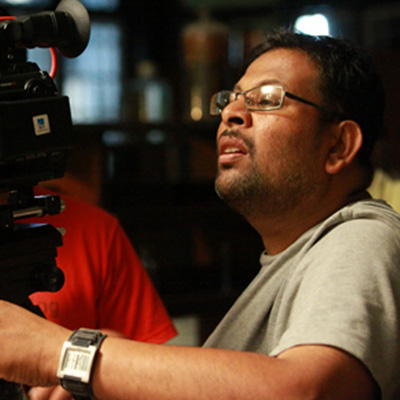 Costa is welknown for working in both arty movies and popular commercials. "I don't have any difference between the arty movie or commercial. I only think about the best treatment I could give. We change according to the story line.  Anyway it is difficult to do movies with glamour than art movies. This is because glamour is not reality but the arty movies are," explains Ruwan.
Asked about the challenges in cinema specially after Covid 19 pandemic, Costa is positive about the future as a number of film projects have already started.
"Many view that cinema is going through its worst period but I have already got four films to work. This is a positive signs. There was only closure of the cinemas but people continued to watch films. It might take a little time but I am sure the films will be developed and film shootings are also on"Costa himself planning to do an experimental project in cinema using natural light.  He also worried specially about the dearth in cinematographers among the future generation. " Many youngesters join as filmmakers and stars but comparatively we have a few for cinemagraphers.
This will be a major issue,". 'Mandara' by Priyantha Colambage, 'Ashawari' by Theja Iddamalgoda, 'Kathuru Mithuru' by Giriraj Kaushalya and 'Kandak Sema' are some of the films cinematographed by Costa which are awaiting release.