Music News
By Miles Brohier
View(s):
Kasabian singer Meighan to leave band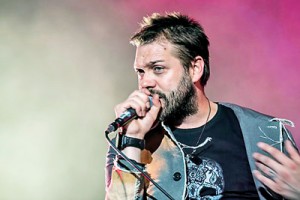 The indie rock band Kasabian announced on 6th July the departure of singer Tom Meighan as he is struggling with personal issues as he wants to concentrate all his energies on getting his life back together. Meighan also said he was doing fine and thanked fans. The band Kasabian was formed in Leicester, England in 1997, scoring four UK top 10 hit songs between 2004 and 2007.
Jawsh 685 and Jason Derulo at No 1 in the charts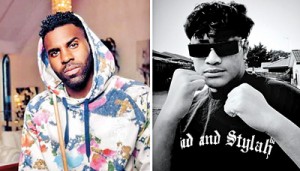 The combined effort of Jawsh 685 and Jason Derulo have taken the song 'Savage Love (Laxed- Siren Beat)' to the No: 1 spot on the UK singles chart. The catchy song moved up from 4 to No: 1 in its third week on the singles chart to give 17 year old producer and DJ from New Zealand – Jawsh 685, his very first chart topping hit in the UK. For the much more experienced Jason Derulo from the US,the new hit is the 30 year old singer's fifth UK chart topper. The melody for the duet originated with Jawsh 685 in 2019 as an instrumental called 'Laxed Siren'. As it went viral on the social media platform Tik Tok, Jason Derulo created his own song lyrically and vocally called 'Savage' and coupled the little known Jawsh 685's instrumental. Derulo tried to claim it as his own and soon the two were involved in a dispute while the new version was getting social media attention. Finally both artists put their differences aside by releasing the song as 'Savage (Laxed-Siren Beat)' under the Columbia label with Jawsh 685 taking credit for the production. Jawsh 685's actual name is Josh Nanai of Somoan and Cook Island origin and hence has added the Somoa international telephone code 685 to his professional name. He composed his part of the hit song in four hours.
Drake to be featured on DJ Khaled's next single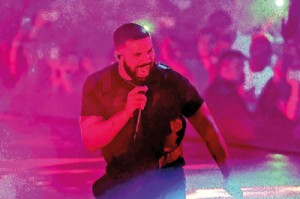 Drake is to be featured on DJ Khaled's next single. The song title has not been disclosed but track will be on the producer / DJ's forthcoming 12th album. Drake had previously recorded the song 'To The Max' on DJ Khaled's 2017 album 'Grateful'.  Meanwhile Drake took to social media on 6th July to say 80% of his next album has been completed which could out by the end of the year. In May this year Drake released his 'Dark Lane Demo Tapes'.
Janelle Monae takes to social media to highlight issues of misogyny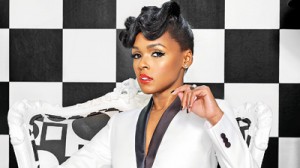 As society is waking up to highlighting various causes these days, the R&B singer and songwriter Janelle Monae has come out on social media challenging the rap and rock genres to abolish misogyny. The 34 year old who was featured on Fun's No: 1 global hit 'We Are Young' in 2011, called on rap and rock peers to give up mistreatment of women using derogative terms in songs. Observation of some of the video clips seem shocking, the manner women particular blacks are depicted with no objection. Monare on social media said "So do the work to Abolish it".