'Gedara Made': Showcasing home based business talent
By Paramie Jayakody
View(s):
Recent events have caused the collective economy to suffer, but none as much as the small scale businesses and startups, who suffered devastating blows to their operations and income.
In a time where small businesses are struggling to get back to normal and make some headway, Koshala Gunaratne's project offers a window of opportunity. Her initiative, "Gedara Made" lists and publicises home based businesses all around the country (that's right, it's not just the urbanized areas) for anything you want, be it food or clothes or art and crafts or even baby products.
Koshala, who has a background in marketing, adds that while Google maps can point you to all the tailor shops in a city, it couldn't show you the village seamstress who everyone knows and does stunning work. Gedara made is designed to push these workers and their livelihoods into more prominence, and showcase home based business talent.
Koshala told us she used to work at Unilever, Dilmah, and even Boutique hotels at various marketing and managerial positions. She stepped down from her working life once she had children and it became clear that she didn't have anywhere to leave them while she attended to her work. However, she didn't give up work entirely, instead starting her own freelance marketing consultancy business from home.
Working from home, Koshala interacted with many other small companies and home based businesses, and realized what a vast economy remained unseen in their little pockets of livelihood. As she explored this area further, COVID19 unexpectedly struck, derailing many plans and forcing the country into lockdown.
During the lockdown, she saw many people, friends, acquaintances, starting up new hobbies, ventures, and paths, and came up with the idea to push these small ventures into the spotlight. And thus, Gedara Made was born.
With the support of her husband, Koshala looked up online tutorials and read up on how to develop your own website. Building most of the site by herself from scratch, she enlisted the help of a web developer for some of the fine tuning and within a very short time, launched it last month.
Along with the launch, Koshala reached out to friends and family mentioning her initiative, and within just a few weeks, she had more than 50 hopeful businesses requesting to be feature in her site, and it's still growing. "People were quite responsive," she said, "and they gave me so much good feedback!"
The best feature about Gedara Made that appeals to these individuals, Koshala says, is the fact that it doesn't cost them anything. "It's free, there are other paid options, but they don't have to come on board with that," she clarifies "you can get additional features for paid options but it's not mandatory at all."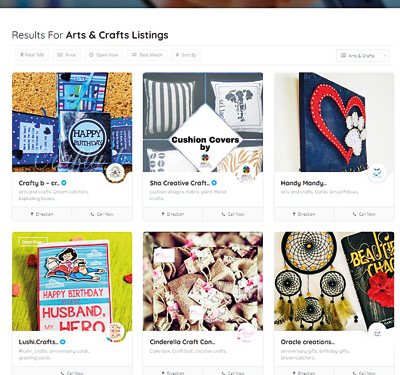 It hasn't been an easy journey the entire way, Koshala remembers. The website itself was a tough spot, she recalls, since she was just starting out and her marketing background didn't come with any developing experience. However, she did use her experience with companies to remember how many people did their websites, and that, coupled with frequent input from her husband, along with prayer and the free time afforded by the lockdown led to the simple and beautiful user interface for the Gedara Made community.
Costing is also currently quite a challenge, she says. "But as long as you have a good purpose, I believe things will fall into place automatically," she adds, with a lot of hope.Speaking of the interaction with the community, Koshala says many business owners have made this site their sole publicity arm. "I was a mom, and I had to make a choice to step down to take care of my child," she tells us. "And I see so many other mothers who have had to make that choice, but at the same time they're so talented." Koshala shares that her motivation behind Gedara Made is one of compassion and empathy.
"There's a market out there that is completely ignored by everybody else," she says adding that pushing this forward also benefits the economy, especially because of the pandemic. She attributes this to the massive positive feedback she has received.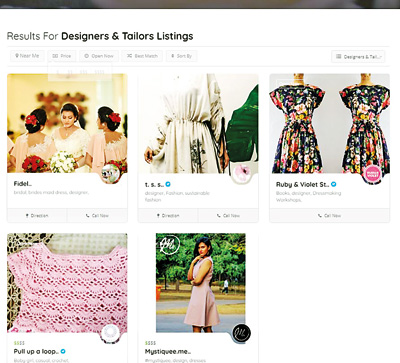 The businesses are categorized under what is in demand at the moment, Koshala explains. "I don't want it to be cluttered with everything under the sun," she adds stating that she does, however, plan to expand the categories in future to include ventures like home tutoring as well.
Speaking of the future, Koshala has quite a few ideas to expand the website, but she also wants to see how it grows organically before deciding on a fixed path. "Right now, I'm like an idea hub, so we'll just have to wait and see," she says.
If you're looking for a home business near you, or you're a home entrepreneur looking to grow your venture, you can contact Gedara Made through the following means.
www.gedaramade.com, or via
gedaramade@gmail.com