August 5 polls: Disruption plans go up in flames, bomb-maker killed
View(s):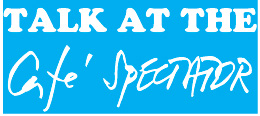 A onetime LTTE intelligence cadre planned to explode a bomb in a public area to drive fear and prevent voters from going to polling stations on August 5 – but it exploded prematurely at his house and killed him.
A Terrorism Investigation Division (TID) investigation, now underway, has revealed details of the plot. A guerrilla cadre who used the nom de guerre Mani Arasan, now operating from France, had given instructions to Menon, who died.
Besides being an intelligence cadre, Menon, his nom de guerre, it has come to light, has been an expert in the manufacture of low intensity explosive devices. He has been one of the Tiger guerrilla cadres who had gone through the Government's rehabilitation programme.
A female teacher, described as Menon's girlfriend, a former member of the LTTE "Police" and another suspect are in custody. Menon had owned two motorcycles and had been tasked to place bombs in key locations. Police believe he also received funds from France from Mani Arasan.
The plot came to light after a bomb Menon was manufacturing triggered off due to an unexplained reason, a Police source said. There is evidence to suggest that the Liberation Tigers of Tamil Eelam had plans to create a fear psychosis in the peninsula and force people not to vote, the same source said.
The discovery of the plot has led to intensification
of security measures in
the peninsula.
A former Tamil National Alliance parliamentarian, one of the main candidates contesting from the Jaffna District, has now been provided with Police Special Task Force (STF) security. In addition, he has also been assigned five motorcycles to be used by security escorts.
Police and the military are conducting spot checks to prevent any incidents during the polls campaign. They are assisted by the military in this task.
---
Top police team on polls duty in districts
A five-member team of senior Police officers comprising Senior DIGs, DIGs and SSPs are now making visits to districts to determine the security situation in those areas.
Election Commission officials were pleased they were reporting developments during their tour. One such instance was when the Police team found vehicles with stickers and cut-outs mounted. They not only informed the EC but initiated action to ensure they were immediately removed.
---
Wires crossed in electricity bills
Following an outcry on social media and in the mainstream media, Co-Cabinet Spokesman Minister Bandula Gunawardena announced this week the Government was considering a concession of 25 percent reduction to electricity bills that had recorded a power usage between 0-90 units during March, April and May.
This was after hundreds of complaints were lodged with the Ceylon Electricity Board (CEB) and the Ministry of Energy over electricity bills that were delivered after two months amidst the COVID-19 pandemic. The bills required payment to be made cumulatively.
But a calculation of the figures indicate the proposed 25 per cent discount for those using below 90 units will amount to Rs 200 on an average monthly bill.
This is because according to the electricity utility chart, the unit rate is Rs 7.85 from unit 1 to 60 units while from 60 to 90, the rate is fixed at Rs 10. A maximum bill is around Rs 800.
Now a committee has been appointed by the Ministry to study the issue and recommend to the Cabinet the next steps that need to be taken in this regard.
A frustrated electricity user remarked that this could be another cheap attempt by the Government to fool the people with this token concession when the total cumulative bill is thousands of rupees.
---
Former CM Wigs goes to Vaddukoddai
Candidates who find it difficult to conduct an aggressive election campaign amid the COVID-19 pandemic are trying various stunts to gain votes.
In the North, many go along with popular, well known local faces, when asking for votes in electorates.
Others simply called up their local party sympathisers and informed them to get some of their relatives for the pocket meetings in the neighbourhood due to current health guidelines.
One candidate lamented that he has to address so many poorly attended pocket meetings which consume so much of time and resources rather than addressing a major meeting with the participation of a decent number of people.
But the Northern Province's former Chief Minister C.V. Wigneswaran who broke away from the Tamil National Alliance (TNA) to form his new party to contest the polls tried something new.
He decided to inaugurate his party campaign rally at a significant place in Vaddukoddai, the exact place where the infamous Vaddukoddai Resolution was passed to call for a separate state. This was done by the Tamil United Liberation Front (TULF) in 1976.
---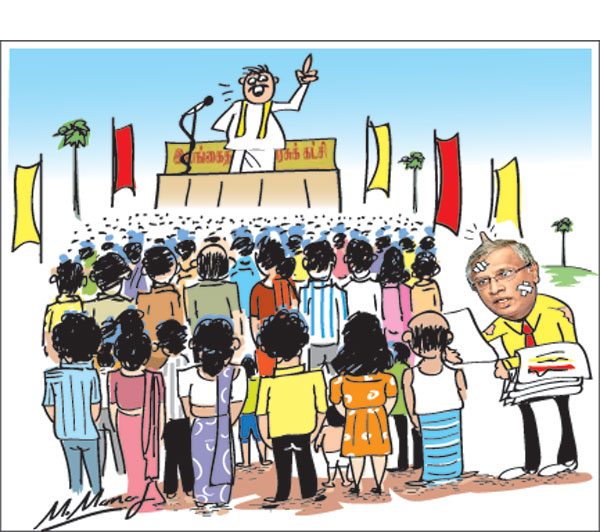 Any publicity is good publicity for Sumanthiran
A Jaffna based Tamil daily owned by a former member of the TNA is highly critical of party spokesman M.A. Sumanthiran. Analysts say this criticism is based on intra-party conflicts for preference votes in the upcoming polls.
Last week, it ran a lead story quoting a former LTTE official urging Tamil people not to vote for Mr Sumanthiran if Tamil nationalistic politics were to survive.
The next day, Mr Sumanthiran bought some 100 copies of this newspaper and gave them to the people of an election meeting in Jaffna before he started his speech.
As someone said, 'any publicity is good publicity for a politician', particularly during elections.
---
Duraiappah's grandson gets top Police post in Canada
Sri Lanka born Nishan "Nish" Duraiappah, who is from a distinguished Jaffna family and is the grandson of Jaffna's former Mayor Alfred Duraiappah who was assassinated by the Tamil Tigers, has become the new head of Canada's fourth-biggest Police force the Peel Regional Police.    A former Hatton Regional Police deputy chief, he brings a wealth of experience to the role and succeeded interim chief Chris McCord. Mr Duraiappah is also the first person of colour to hold the office since the Peel Regional Police was formed in 1974.
He holds a Bachelor of Arts Degree in Sociology and Criminology from the University of Toronto and a Diploma in Public Administration from the University of Western Ontario.
Chief Duraiappah serves on the Board of Directors for the Ontario Association of Chiefs of Police (OACP) and has served on various OACP committees throughout his career. He is also a recipient of the Queen Elizabeth II Diamond Jubilee Medal in 2012 and became a Member of the Order of Merit in 2016.
---
DMK warns India's PM about China's plans in Sri Lanka, urges revival of Sethu Samudram Project
A senior leader of the Dravida Munnetra Kazhakan (DMK) and a member of the Lok Sabha (Indian Parliament) has urged Prime Minister Narendra Modi to revive the Sethu Samudram Project, the India Abroad News Services (IANS) reported
this week.
The move by the senior member T.R. Baalu, the report said, was to "protect the Southern part of the country against China."
He cited China's huge investments in Sri Lanka.
The report adds:
In a letter to Mr Modi, he said: "In the wake of the current conflict with China, we need to appreciate that besides our long borders in the north west and north east from Punjab to Arunachal Pradesh, the southern coastal borders, in particular the sea between Tamil Nadu and Sri Lanka, has assumed critical importance from the security point of view."
"The way in which China is moving closer to Sri Lanka will never be in our national interest," Mr Baalu added.
According to the DMK leader China has pumped in about $7,048 million for various projects in Sri Lanka. The Hambantota port has been taken over by China, he said.
"These investments have made Sri Lankan people perceive that, as a friend and ally, China is more preferable than India. In such a scenario, we may not rule out Sri Lanka becoming another Nepal very soon," Mr Baalu said.
According to Mr Baalu, the southern Tamil Nadu coast, especially the Adams Bridge and Sethu Samudram areas have immense geo-strategic value.
"The DMK leader said the Rs 2,400 crore Sethu Samudram project was inaugurated in 2005 but later "certain elements inimical to the national security and economic prosperity of India, schemed and misled the judiciary by invoking irrelevant and religious beliefs and succeeded in their designs to stall the prestigious Ship Channel Project activities."
"The Sethu Samudram Project envisages the dredging of a channel across the Palk Strait between India and Sri Lanka to allow ships to sail between the east and west coasts of India, instead of circumventing the island nation."
"There was opposition to the project on the economic/religious/ecological fronts. The Hindus believe the Adam"s Bridge or the Ram Sethu was built by Lord Rama to reach Sri Lanka to rescue his wife Sita from the clutches of the demon king Ravana."
"The Tamil Nadu government under the late Jayaram Jayalalithaa had demanded the Ram Sethu/Adam's Bridge be called a national monument and contended that its demolition would impact marine ecology in
that region."