NFC's limit on foreign films must be abolished; Thushan
By Susitha Fernando
Olden days, 10% tax given to Municipalities to keep a fireman standby, still continues - To survive cinema need strong support from govt.
View(s):
Leading film importer and exhibitor Thushan Meemanage says that the National Film Corporation's (NFC) restriction on importing number of foreign films to Sri Lanka has severely hampered the film industry.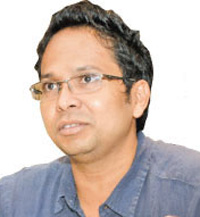 Mr. Meemanage, Director CEO of Scope cinemas Pvt. Limited and CEO of Skyline entertainment and consultancy Pvt. Limited, complained that the archaic regulation introduced with a circular was a major block for foreign film lovers to watch their favourite movies and bane on promoting the movie going culture.
"When this regulation was introduced around 20 years ago there were no multiplexes and the number of foreign films released to the cinemas was sufficient. But with so many multiplexes, limiting the importation only to 65 English films a year is barely sufficient," said the young film importer who also the sole representative of renowned Disney, Warner and Sony film productions.
According to the NFC regulations only 75 Tamil movies could be imported and maximum of 10 Hindi movies which comes under the category of 'Other Languages' could be imported a year. At present we need at least 15 to 18 films a month to operate the multiple complexes. A place like PVR needs minimum of 20 to 30 films per month.
"If there were regular film screenings, within two months these quotas are over and then we have to go after the NFC begging to increase the number," Mr. Meemanage complained.
"Government should understand this practical issue. If not this will lead the film lovers to find alternative modes like watching movies from home or downloading to their PCs to watch newest releases and this will affect the cinema as an industry," he argued.
"On the other side film's life span had been reduced drastically. Earlier we saw one film running for hundred days but that doesn't happen now. Even blockbusters run only for two to three weeks. This quota system should be abolished and it doesn't have any meaning.
"To develop an industry people should have a choice. If you limit the people, they will use substitutes or other means. We need to create a film going culture for that  we should liberalise the system."
"If we are doing a legitimate business we should be able to bring down movies as long as they do not harm the culture of the country. This is a business. Whatever the stratergy it should be immersed. We should not restrict to old rules which is not applicable to current context".
He said the United States releases about 500 movies while India produces about 800 movies a year. Last year the exhibitors and importers managed with the quota since cinemas were closed due to the attack on the Easter Sunday. "Fortunately or unfortunately this year too we would be able to manage as cinemas were closed extensively. But we are clueless how we can run theatres for 12 months with the restriction," he questioned.
When inquired whether that the regulation was introduced to promote local film productions and thereby to safeguard the Sri Lankan film industry, Mr. Meemanage said that local filmmakers should make quality films to attract the cinemagoers.
"The highest collection for the film 'According to Matthew' directed by Chandran Rutnam was at the Scope cinemas where we usually release foreign films. In another example the film 'Husma' directed by Praveen Liyanage came to us and we released it at the Scope cinemas at the Colombo City Centre and it did well. It is not the number of foreign films that affect local film industry but lack of sufficient films for the audience," Mr. Meemanage argued.
He also said that the industry needed a strong government support to survive. "Last year after the bomb attack government gave lot of concessions and support to the tourism industry. When it comes to cinema, the former government cancelled all the tax concessions offered to film industry. Under the former President Mahinda Rajapaksa there was a seven year tax holiday if we are refurbishing a cinema and ten years tax holiday if we are building a cinema and  35 million double tax relief for a film production. These are given to promote cinema but all these concessions were removed by the former government.
"What the NFC should do is at least introduce those tax concessions so that the producers get encouraged and others will invest on cinema," he proposed.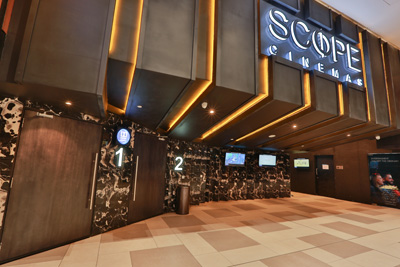 Mr. Meemanage also explained historical yet interesting background behind 10 percent entertainment tax charged by the municipality which now has no effect. "So many years ago 10 percent Entertainment tax was introduced because the cinemas were using 70mm reels which are highly inflammable. Due to this situation Municipal Councils had to deploy a fireman as a safety measure and to ensure that there would not be a fire.  But now all the cinemas are using digital system and municipals are not sending any firemen to the cinemas but they are still charging this entertainment tax. At least during this Covid-19 period if this tax could be removed it would be a great relief to the film industry. Right now all the cinemas are suffering losses".
He also said that cinema not being recognised as an industry is a major issue. "As a result all the cinemas have to pay electricity bills at commercial rates. If they can categorise cinema as an industry it could enjoy a special rate for electricity. These are simple methods to support cinema".