Second class treatment for Lankans at hotels, and now airports also
View(s):

That a few tourist hotels treat Sri Lankans as second-class citizens has been a long talked of malaise in the country's tourism industry.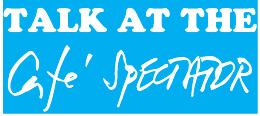 They are not allowed entry on one pretext or the other, while complaints to the authorities have often fallen on deaf ears. It is only when the hotels are empty that they welcome local tourists with open arms and 50 percent discounts.
What of those state sector top officials who speak so disparagingly of their own countrymen? Here is one instance where it is on record. It was an extraordinary meeting of the National Air Transport Facilitation Committee (NATFC) held on June 23 and chaired by the Civil Aviation Ministry Secretary.
This is what the note says about the official who looks down on his countrymen had to say on opening the hotels – and the country, to foreign tourists. He says, "The tourists could be seen as a responsible group who would be taken charge of by responsible authorities like the registered hotels and tour operators whereas Sri Lankans returning would need to be quarantined for 14 days to prevent social transmission when they go into the community…"
He said there was a reason for having locals quarantined under the watch of the state for 14 days, while the tourists would be treated in a different way.
Some of the other matters of discussion at the same meeting included:
• The Airport Authority Chairman saying the airports cannot be opened on August 1 2020 for tourists and other visitors. He said it would take a minimum of three to four weeks to set up the lab at BIA for PCR testing. He said there was a need to set up a facilitation committee to coordinate between SriLankan Airlines, the Ministries of Health, Civil Aviation, Immigration, Customs and the Army to ensure all arrangements flowed and procedures were regularised.
He further stated that a decision needed to be taken on whether arrivals would first be permitted from low risk countries and what should be done regarding high risk countries. He noted that some of the high-risk countries in Europe etc., were major tourism markets for Sri Lanka.
He also said currently the Health Ministry had a capacity to do only about 300 PCR tests a day at the airport and after the airport lab was built, about 1200 a day. He said the Health Ministry was only doing PCR tests for SriLankan Airlines flights and other carriers would be using private hospitals that had no labs at BIA and had a much smaller capacity for testing. Currently, it took six to eight hours to provide the test results.
He said taking into consideration the current health regulations which required all passengers to be disinfected, including PCR testing before they proceed to Immigration and Customs and thereafter the quarantine desk, they could only handle three flight arrivals a day. He said after each flight the entire terminal had to be disinfected and it took a minimum of five hours to clear 150 passengers under the current regulations. He said if the testing was carried out outside the airport they could handle seven flights a day and clear passengers out of the airport in three hours.
The Defence Ministry Secretary said the International Organisation for Migration (IOM) had agreed to fund the airport labs and that we could ask it to provide the latest PCR machines with new technology.
 The Sri Lanka Tourism Development Authority's Chairperson said the SLTDA could buy some modern machines if required as this would help revive tourism sooner. She said two years ago when tourism was at an all-time high there were 75 flights a day. She said if we could have at least 15 flights a day it would be sufficient. In the first few months it would be mainly the Sri Lankan expats and their foreign spouses who would arrive.
 In this context she said Germany and the United Arab Emirates (UAE) had not mentioned Sri Lanka as a safe country to travel in their official travel advisory. She asked the Foreign Relations Ministry to take up this matter with the relevant countries as Sri Lanka had done extremely well in dealing with COVID-19.
 The Civil Aviation Director General said as the competent authority under the International Civil Aviation Organisation (ICAO) he had so far not informed international carriers and other authorities that the airport would open on August 1. He said therefore there would be no fallout from that end. It was only the SLTDA that had announced the airport opening on August 1.
 The Airport Authority Chairman suggested the repatriation flights and the seafarer's flights be sent to Mattala Airport. However, it was noted that if this was to happen lab and other facilities would also have to be set up in Mattala. In that case the BIA could be used exclusively for tourist arrivals. He said if the Health Ministry further relaxed the health regulations then the capacity for handling passengers could be increased.
 The Foreign Relations Ministry's Director General said as at today there were more than 50,000 Sri Lankans waiting to return. He said there should be no discrimination between the Sri Lankan returnees and the tourists. He explained the plight of the Sri Lankan workers in West Asia and the Gulf region.
---
Ex-minister's 'sixer' on Cricket World Cup 2011
The investigations into the allegations made by former Sports Minister Mahindananda Aluthgamage of match-fixing at the Cricket World cup finals in 2011 where Sri Lanka was defeated by India, have not gone well with his own party members.
Some of his own party colleagues like Wijeyadasa Rajapakshe, openly criticised Mr Aluthgamage, for his belated claim.
This is after former national cricket captains Kumar Sangakkara, Mahela Jayawardena and Upul Tharanga, and the Cricket Selection Committee's former Chairman Aravinda de Silva were summoned before the Special Investigations team to record their statements. This happened at the Sugathadasa indoor stadium.
Last week, at a meeting of SLPP candidates held to discuss election preparations the issue came up. A young former UPFA MP contesting under the SLPP was locked in a heated argument with Mr Aluthgamage claiming that he caused damage to the party by calling for an investigation on the cricketers.
The young former MP, insiders say, pulled out a weapon which was in the hands of the security officer and pointed it at the former Minister. He was unaware that the officer had emptied the bullets.
After all the confusion, the Sports Ministry announced on Friday that the investigations had been called off due to "lack of evidence." Mr Aluthgamage seems to have received some undue publicity. Any publicity is better than no publicity for a politician, Mr Aluthgamage would say – even if it meant it hurt his party.
---
No tiger tales in Northern schools
Following a Defence Ministry directive, the Northern Provincial Council's Education Department has written to all schools in the north not to allow school activities "that would reflect or inspire" the ideologies of the Liberation Tigers of Tamil Eelam (LTTE).
---
A basketful of karuthakolomban from Sudar Oli to the PM
Prime Minister Mahinda Rajapaksa hosted Tamil language newspapers editors to breakfast at Temple Trees, and responded to their questions on various issues.
The Jaffna based Sudar Oli newspaper 's Editor T. Prabhakaran had arrived in Colombo with a basket of karuthakolomban mangoes for Premier Rajapaksa.
He had to pass through security checks with the basket of mangoes before handing them over during the meeting.
---
COVID-19 pandemic locks down UN General Assembly sessions, no jaunts for Lankans
When Sri Lankan delegates make their annual pilgrimage to the UN General Assembly sessions in New York every September, the visits have been routinely characterised by extravagant spending. This includes week-long or month-long stays in four and five star hotels, unlimited overseas phone calls, sumptuous dinners for friends and acquaintances and, in one instance, hard core porno movies in the hotel room – all at Sri Lankan tax payers' expense.
Some years ago, we not only singled out this heavy spending -– by politicians, their spouses and foreign ministry officials — but also reproduced screen shots of hotel invoices. The delegates, who are entitled to per diem and shared chauffeured limousines, usually make a beeline to tourist resorts on arrival, including Niagara Falls, Atlantic City casinos and even to Washington DC for guided White House tours. In some instances, the so-called UN delegates never even stepped into the UN building because they considered these visits holiday jaunts in the US.
But all that is not likely to happen this year because the coronavirus pandemic has brought the United Nations and the General Assembly session to a virtual standstill. The UN Secretariat building has been shut down since mid-March, and the UN campus will continue to remain a ghost town through end July – and perhaps till the end of this year – with nearly 3,000 staffers, delegates and journalists working, mostly from home.
Most meetings, including Security Council sessions, are taking place via video teleconferencing (VTC) while informal consultations are done remotely, along with virtual media briefings. Last week the UN hosted a virtual ministerial pledging conference with hardly a minister in sight.
The deadly pandemic has, most crucially, grounded the upcoming session of the General Assembly, an annual event which usually attracts more than 150 world leaders. It has also upended the live celebration of the 75th anniversary of the world body.
So, perhaps for the first time in the UN's 75-year history, most world leaders would be invited to address the General Assembly via pre-recorded video statements, mostly from their homes or their presidential palaces. The message particularly to ostracised world leaders – and those 'blacklisted' by the US and denied visas — is clear: You don't need a US visa to address the UN this year.
As of now, the decision is to have only two delegates from each country to be physically present in the cavernous General Assembly hall. So, this could still be an excuse to dispatch a couple of politicians or Foreign Ministry officials even though our Sri Lanka Mission is well staffed with six full-time diplomats to warm the seats in the Assembly Hall. Still, stay tuned for a two-member delegation from Colombo to justify an official UN visit this year by either a favoured politician or a bureaucrat.
Incidentally, a New York newspaper once ran a story of how an African head of state, along with his delegates, took time off to visit a strip club featuring lap dancers. When one of the strippers got temptingly close to the head of state offering him a sensuous lap dance, one of his burly security officers, jumped into the middle of the act, shouting: "Don't touch the Prime Minister." Mercifully, he did not say "Our Prime Minister is an untouchable."